Bald is beautiful.
That was the consensus when the latest cover of People magazine was revealed Wednesday morning, featuring a bald Joan Lunden, who is fighting a rare and aggressive form of breast cancer.
"I knew I could be a voice for a quarter of a million women who are diagnosed every year with breast cancer, and I wanted to show that your health is more important than your hair," Lunden told TODAY Wednesday. "Your hair grows back after you stop chemo, and then you have your life."
Lunden's voice was heard. Upon seeing the People cover on TODAY's Facebook page, dozens of fellow cancer patients and survivors shared their bald photos to show support for Lunden's decision.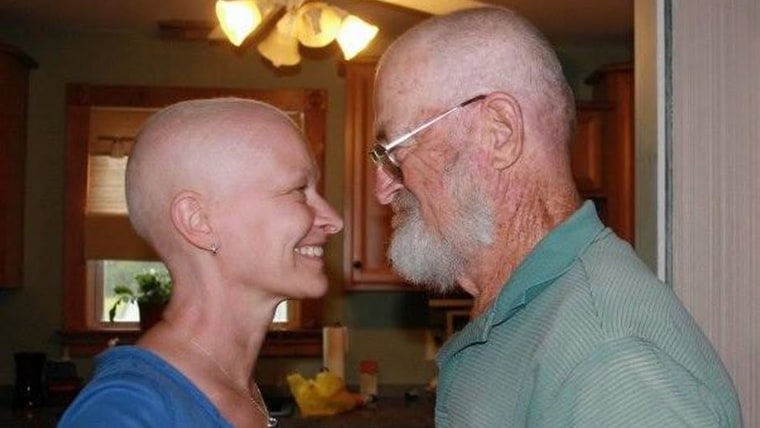 Patricia St George Dowling: There isn't a woman out there who doesn't know someone who has lost their hair to chemo. It is our neighbors, sisters, and mothers ... This is my dad and I (we went through chemo together and he happened to be my inspiration).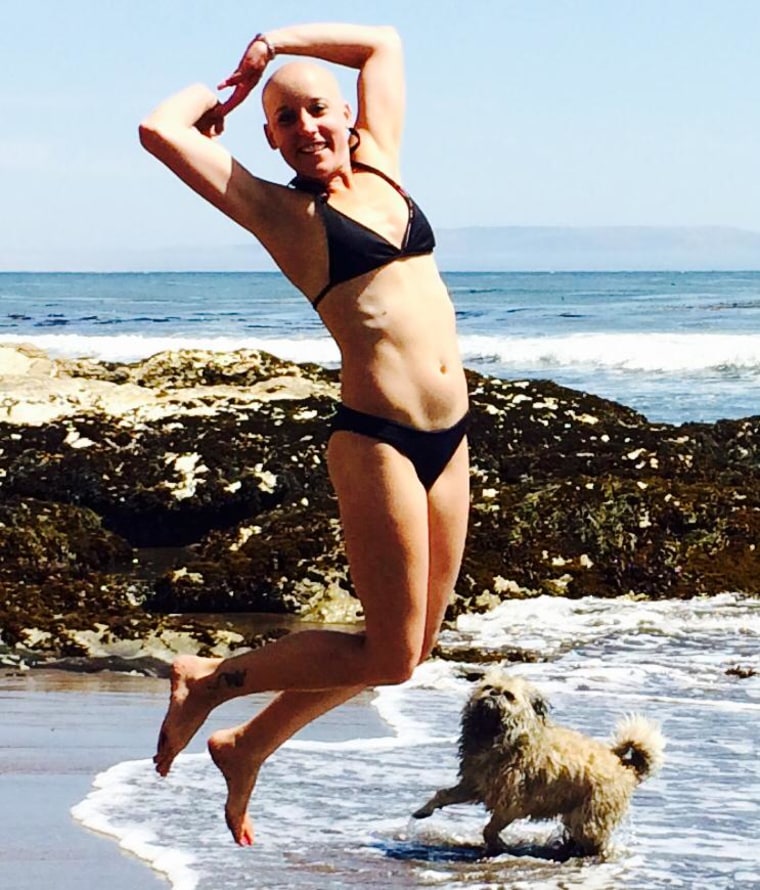 Sherry D. Martinez: Celebrate LIFE!!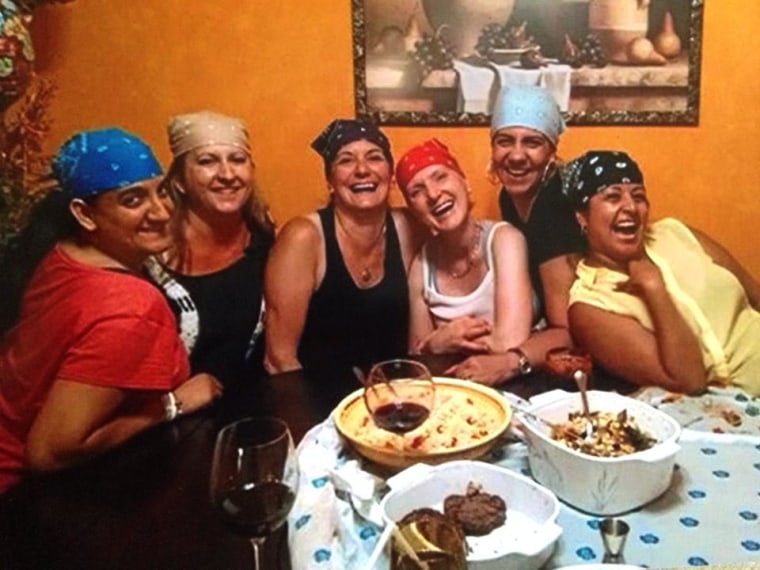 Yelica Pesa Sare: So happy that Joan is doing well! Breast cancer can indeed be scary but once you're in the game you easily realize how hair is not that important and how there's so much beauty behind that curtain! ... I wanted to share a pic of me and my girlfriends showing their support! The ride was so much smoother because of them!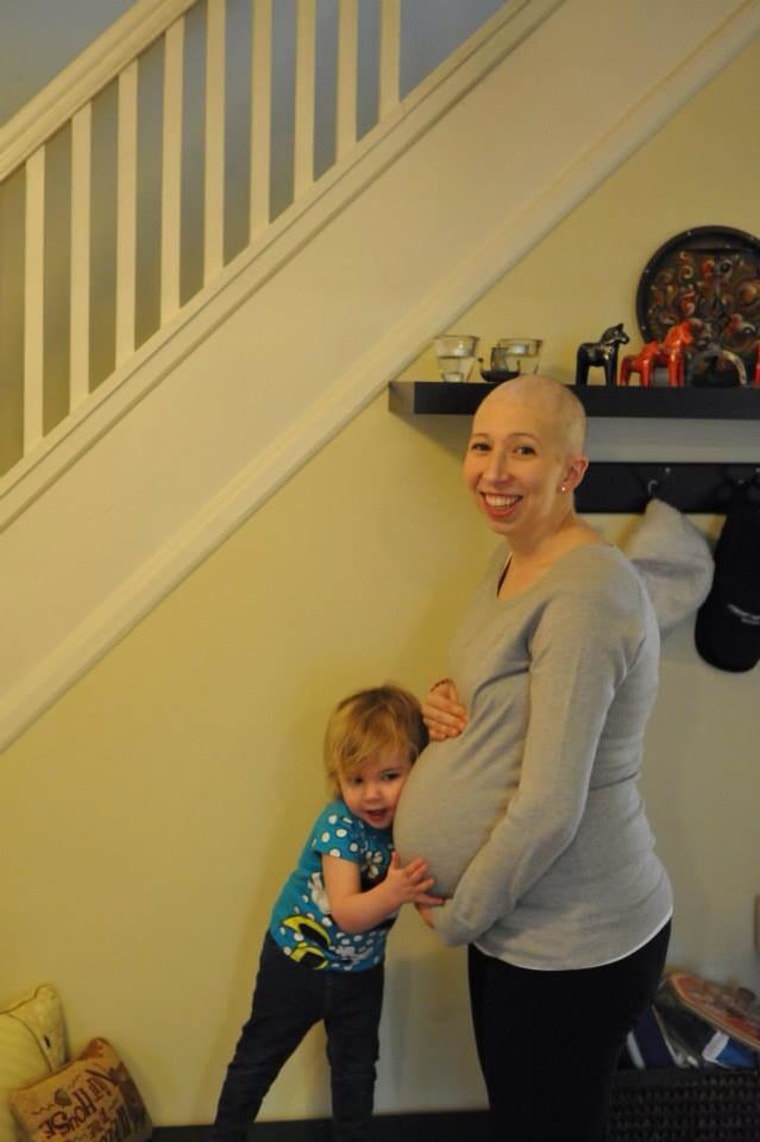 Kristin Kapr Nutter: I am so happy Joan did this. Bald is beautiful! I never purchased a wig when I was doing chemo while pregnant with my second daughter. Even took pictures to show my loss of hair and growing belly! My daughter is now 7 months old and doing great!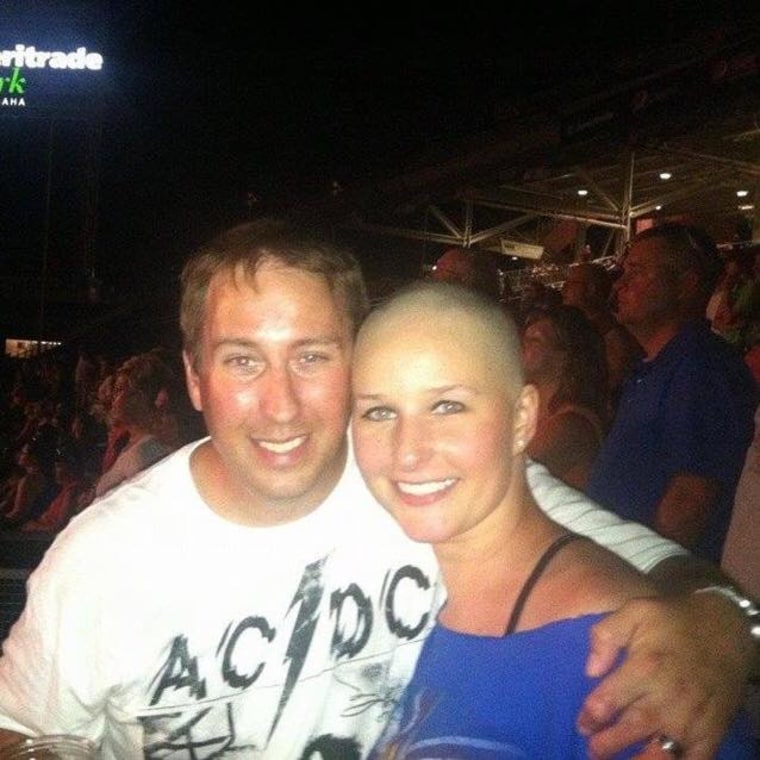 Jaymi Bader: My husband and I. WE have been fighting this disease for over four years now.
Suzanne Risley Merritt: There are many of us out there. We are behind you Joan.
Lunden was overwhelmed by the outpouring of support, tweeting her thanks Wednesday afternoon.
We're kicking off Breast Cancer Awareness Month on Oct. 1 on the TODAY plaza — and Joan wants you to join! If you have undergone treatment that resulted in hair loss, please join us for what we hope will be an empowering moment for women. Email todaypinkpower@gmail.com for more information.