After a drunk driver hit and killed 14-year-old Katelyn Zimmerman, her family struggled to find peace. Yet today, months later, they feel a sense of calm after hearing something they never would have imagined: Her heartbeat.
Katelyn's tragic death gave another 14-year-old a new chance at life.
"Katelyn gave her heart to Alj so he could be alive and it gave us peace. She is not dead. She is living in everyone who got an organ from her," Charlene Sweigart, Katelyn's grandmother, told TODAY.
RELATED: Baby who lived only 6 days leaves beautiful legacy thanks to organ donation
On March 6, Katelyn was riding her bike with her brother, Dylan, when a drunk driver hit them near their home in Inverness, Florida. She experienced brain trauma and died soon after. Dylan lived another month.
When Katelyn's grandmother heard of the girl's death, she knew she had to say something. Just three hours before her accident, Katelyn told her grandmother she wanted to be an organ donor.
"That was the last thing she said to me and I want to see her wish come true," said Sweigart.
Katelyn's dad, Shawn Zimmerman, agreed to donate her organs.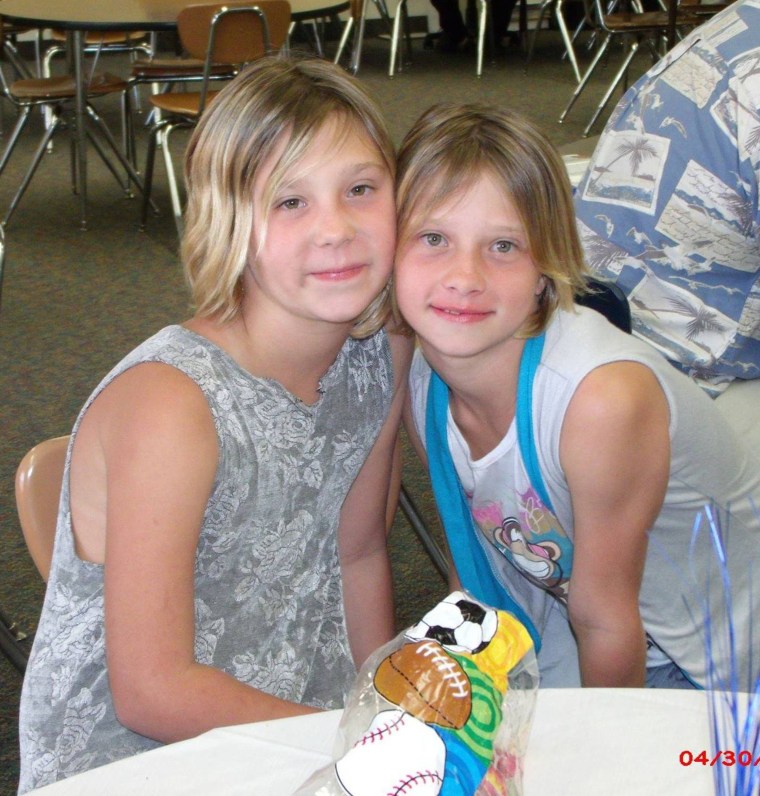 RELATED: Mom hears son's heartbeat 3 years after his death when she meets organ recipient
A few states away in Burlington, North Carolina, Albert "Alj" Jefferies was spending his 99th consecutive day in the hospital. When he was four-months-old, doctors diagnosed him with cardiomyopathy, a chronic heart disease which leads to an enlarged heart and eventual heart failure.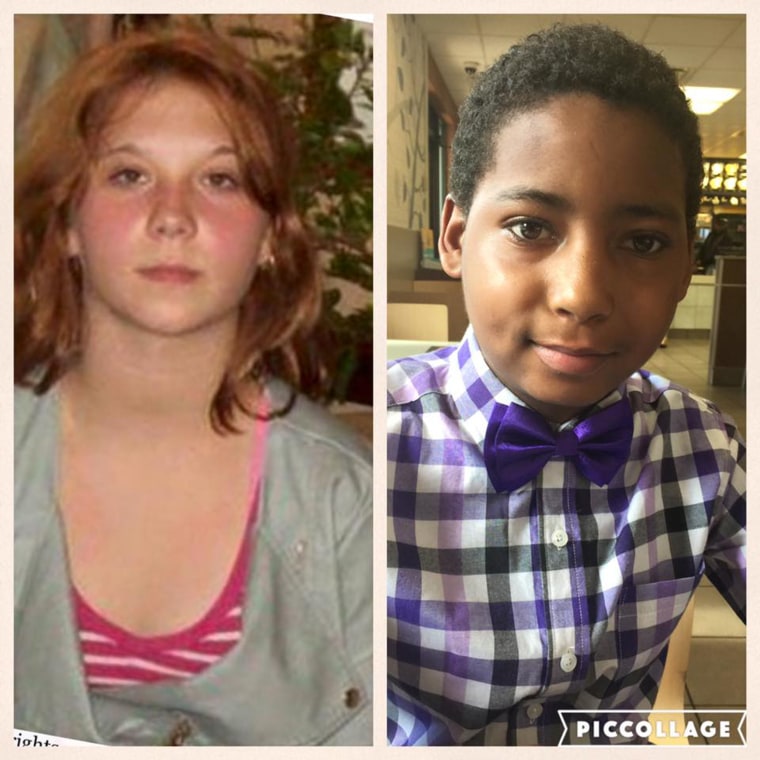 For most of his life, Alj experienced few symptoms. He couldn't run or play sports, but he wasn't dependent on medicine or connected to machines. Then when he was 12, he became ill and experienced heart failure. Doctors reversed it, but by the end of 2015, he returned to the hospital again with the same condition. This time, doctors struggled to help the teen and added him to the heart transplant list. They were considering a mechanical heart as a last ditch effort.
"We were really starting to lose hope," said Tina Turner, Alj's mother.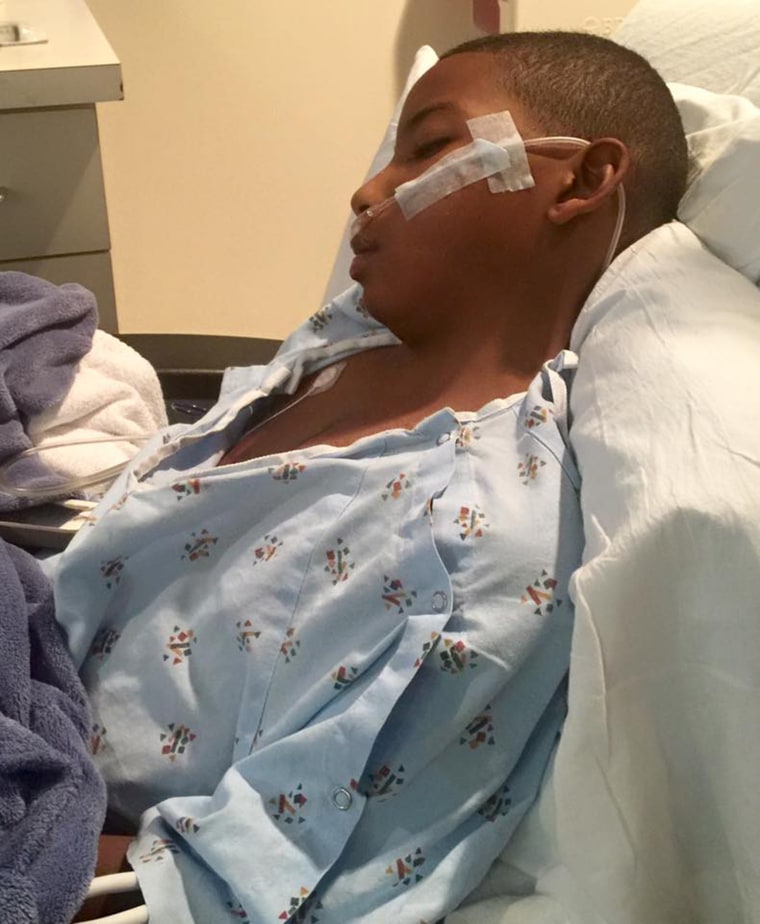 RELATED: Baby gets life-saving liver donation from Star Wars fan
Then they learned that a heart that matched Alj was available.
"It is amazing! I thought I was going to lose my son," said Turner. Alj's sister, Charissa, also had cardiomyopathy and died when she was 19, waiting for a second heart transplant.
Alj's transplant made the news and Sweigart saw it. She felt that Alj received Katelyn's heart; the timing was too coincidental.
She began following Alj's story on his Facebook page. Sweigart told Zimmerman and he urged her to reach out to Turner. They believed that hearing how Katelyn's heart helped someone would bring them peace. Katelyn has a twin sister, Savannah, and they also hoped that if she understood how Katelyn helped someone else, she'd start to heal, too.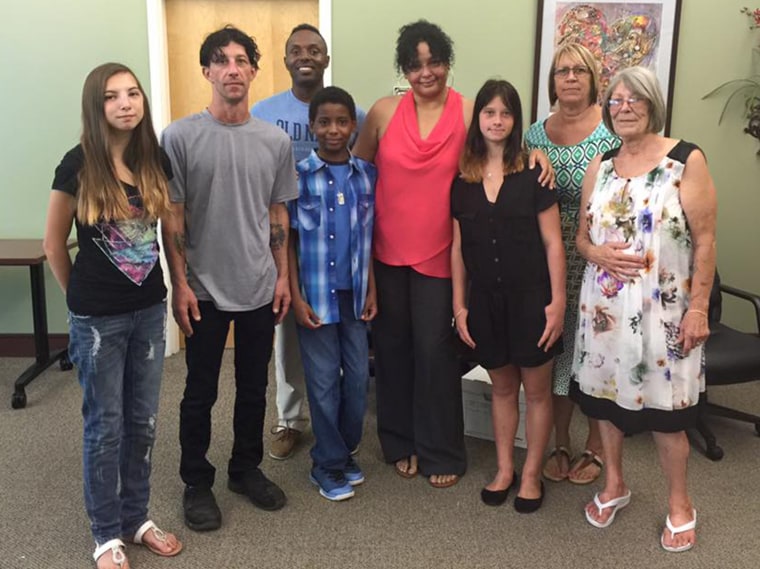 Sweigart sent a Facebook message and waited. Donor families are not encouraged to contact recipients and their families.
Tina Turner sent a message back and the two started an easy friendship.
"This family has blessed us tremendously," Turner said. "Zimmerman is going through so much and still made it [life] possible for so many people, with organ donation from the two kids. It's amazing."
The families met July 25 at Carolina Donor Services in Durham. After loads of tears, Zimmerman and Sweigart listened to Katelyn's heart in Alj's chest.
"She was there," said Sweigart. "I can feel the love of Katelyn."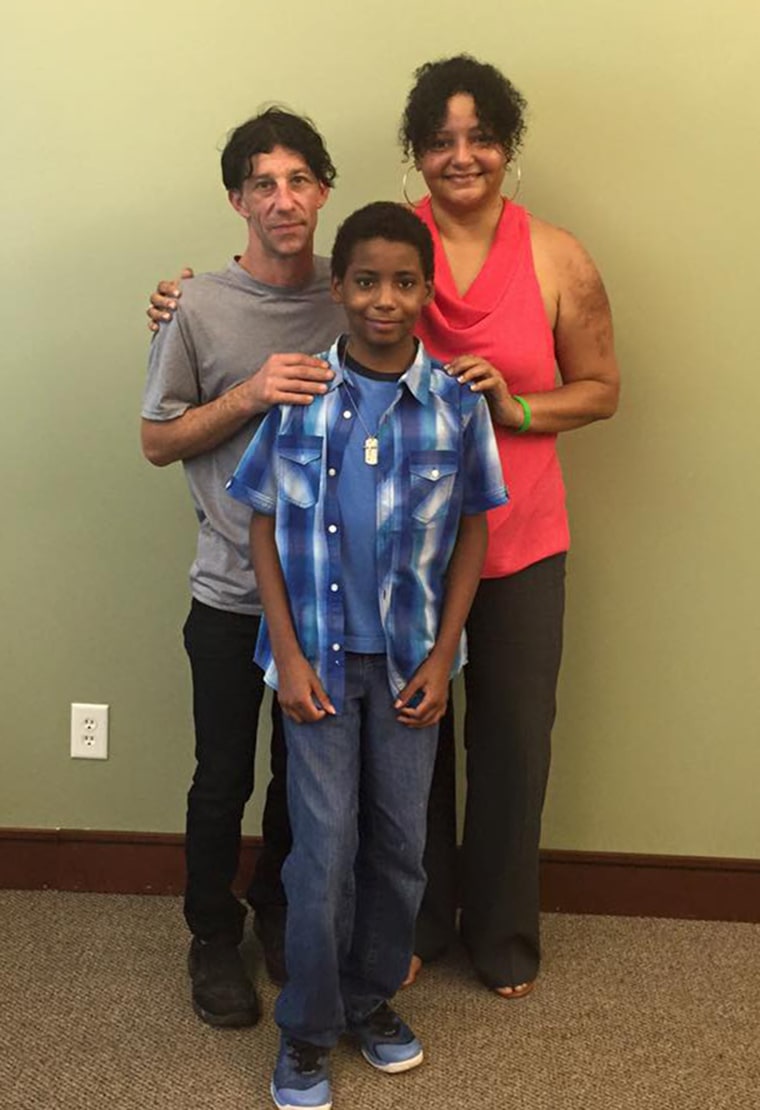 Alj shared a letter with the family and gave them hearts that had a recording of Katelyn's heartbeat.
"Thank you for a second chance at life. There were times when I couldn't breathe, and couldn't walk without breath. I needed a miracle," he wrote. "Katelyn, thank you for being my miracle."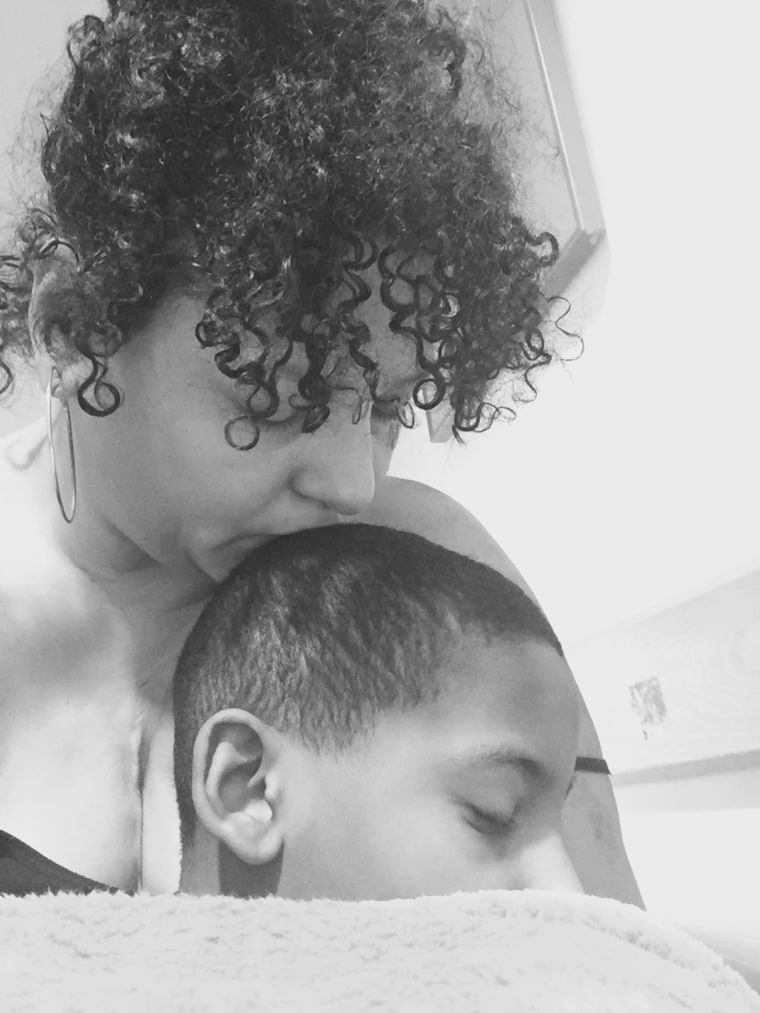 RELATED: Dad captures son's emotions on video after teen wakes from successful heart transplant
Sweigart hopes that her granddaughter's story encourages others to become organ donors. Currently, 122,000 people are waiting for organ transplants and 22 people die a day while on the list, according to Taylor Anderton of Carolina Donor Services.
"Katelyn would give whatever she could and her last wish was to give her organs," she said. "She is alive and helping someone else survive."
Learn more about becoming an organ donor here.