Fame comes with costs, and one of the most common — yet often least discussed — is anxiety.
A new article in People magazine about Gisele Bundchen featured the top supermodel speaking about panic attacks that were so bad she considered suicide. And that got TODAY's Kathie Lee Gifford and Hoda Kotb to open up about their own experiences.
"You hear more and more people opening up about panic attacks," said Hoda Kotb. She then revealed that she' once experienced major anxiety shortly after coming to NBC.
At the last minute, she was asked to host "Nightly News" for the first time. And it terrified her.
"I was like, 'This is what hell is,'" she said.
Kathie Lee Gifford talked about her own panic attack, which occurred as she prepared to play Miss Hannigan in "Annie" in 2006 at the giant Madison Square Garden. She only had the chance to rehearse with the full cast once before opening night, she said.
"My heart was pounding," Gifford remembered. "I just laid on the floor. Laid flat on the floor and just breathed. That's all I could do."
"It's an awful feeling. It is terrible," she added.
Bundchen, 38, wrote about her anxieties in her new book "Lessons: My Path to a Meaningful Life," and said her first panic attack came during a bad flight in 2003. After that, she became very afraid of enclosed spaces.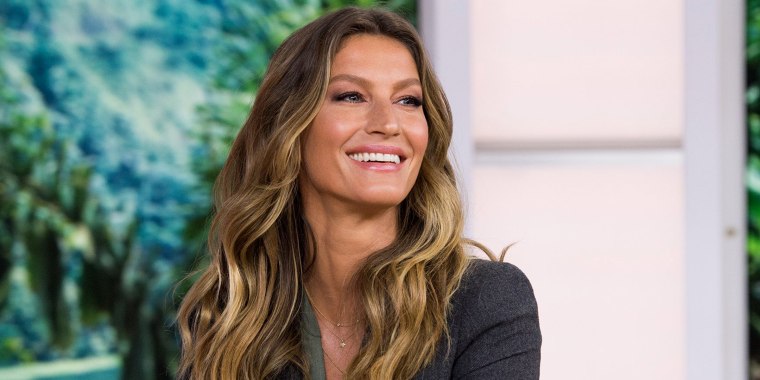 "I felt powerless," she told People. "Your world becomes smaller and smaller, and you can't breathe, which is the worst feeling I've ever had."
A panic attack is the abrupt onset of intense fear or discomfort, according to The Anxiety and Depression Association of America. Unlike anxiety induced by stress, it can happen out of the blue and for no obvious reason. Symptoms include racing heart, lightheadedness, difficulty breathing, nausea, shakiness, and the tingling of hands or lips. Mentally, a person can feel very disoriented or disconnected.
Bundchen said her symptoms were so bad she even considered suicide, but ultimately saw a specialist. She overhauled her whole life, from mental attitude to diet.
"Things can be looking perfect on the outside, but you have no idea what's really going on," said Bundchen, who's now married to New England Patriot quarterback Tom Brady. "I felt like maybe it was time to share some of my vulnerabilities, and it made me realize, everything I've lived through, I would never change, because I think I am who I am because of those experiences."