This sequence is designed to challenge your entire body in a low-impact way, but still leave your muscles tired and your body and mind invigorated.
The cardio bursts throughout this routine will give you a healthy sweat and elevate your heart rate, which aids in fat loss, especially in difficult areas like your stomach and love handles.
The isometric holds and elongating poses will help to stretch and nurture your muscles. This sequence is great for any level yogi to change up her routine and add some sweat to her practice. Let's get started!
1. Table top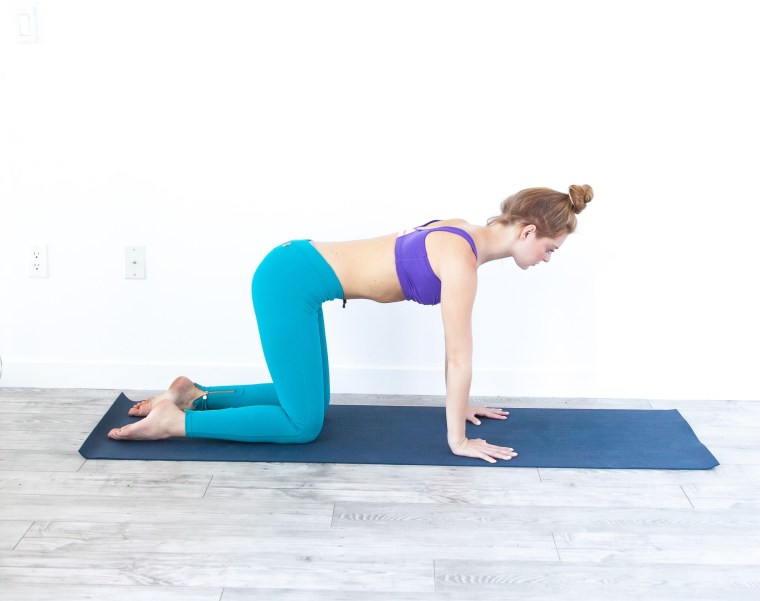 Keep your spine neutral and begin to tune into your body.
RELATED: 3 yoga poses for a happier day
2. Cat and cow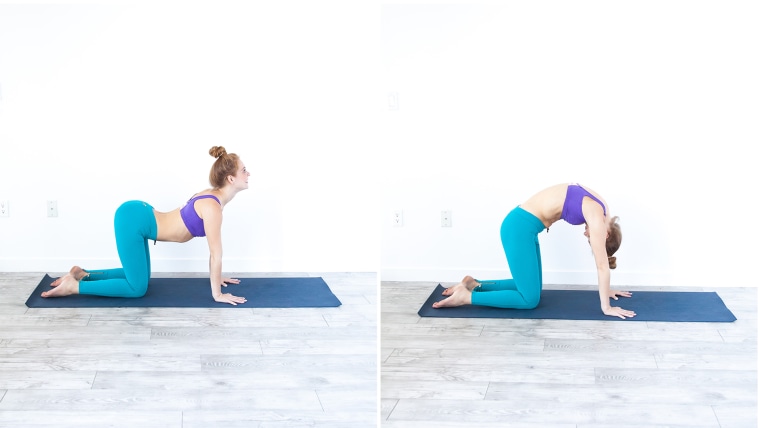 This pose massages and loosens the fibers around the spine. We are standing upright or laying down most of the time, so we rarely move our spine in different ranges of motion. This is a perfect supported pose for that.
3. High plank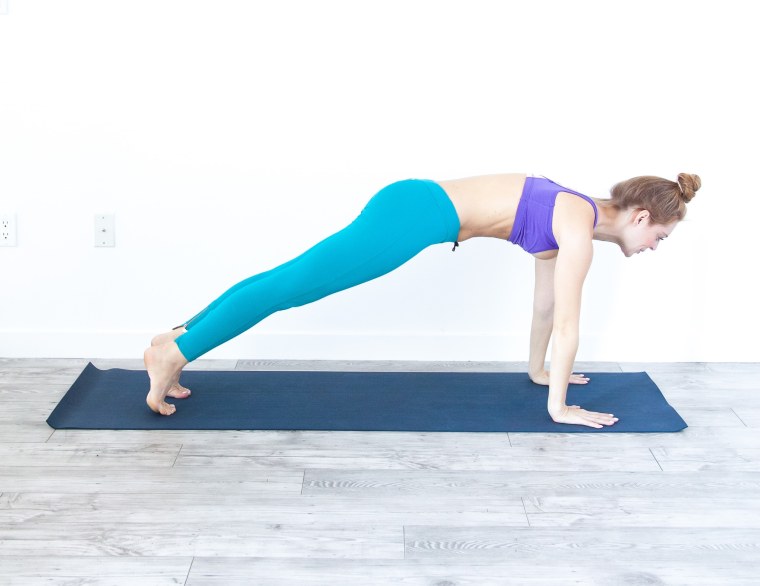 This is an entire body core pose. Every muscle in the body is working to hold the body weight up. The core is the main stabilizer so it engages to keep the body's balance first.
RELATED: Try Kathryn Budig's 10-minute yoga routine
4. Slow-to-fast mountain climbers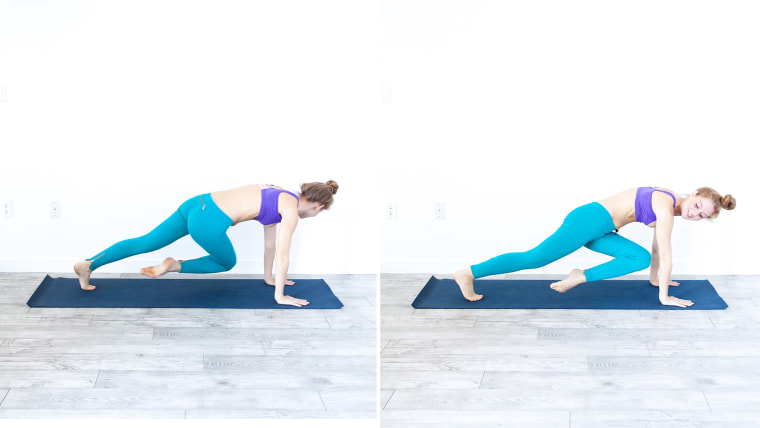 These are a perfect, low-impact, no-equipment cardio option. Very good for those recovering from an injury or looking to engage the entire body and elevate the heart rate while indoors.
5. Downward-facing dog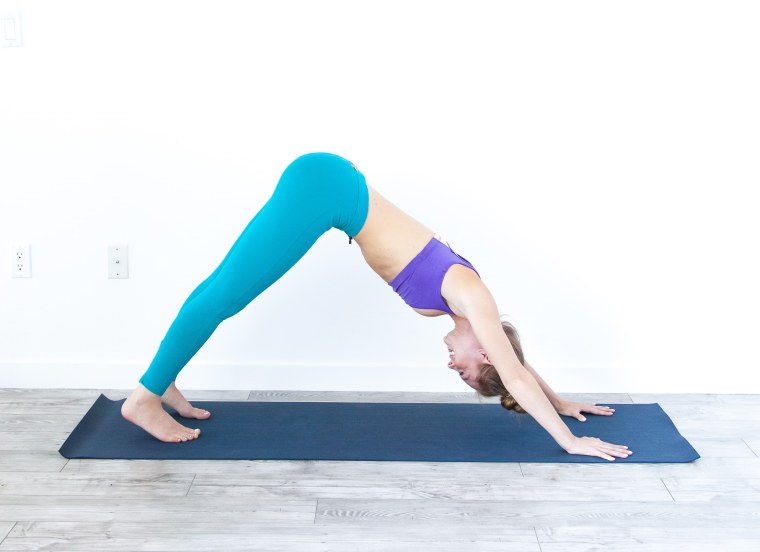 This is a great stretch for your hamstrings and shoulders.
RELATED: Want to try hot yoga? 5 essential tips for beginners
6. Rag doll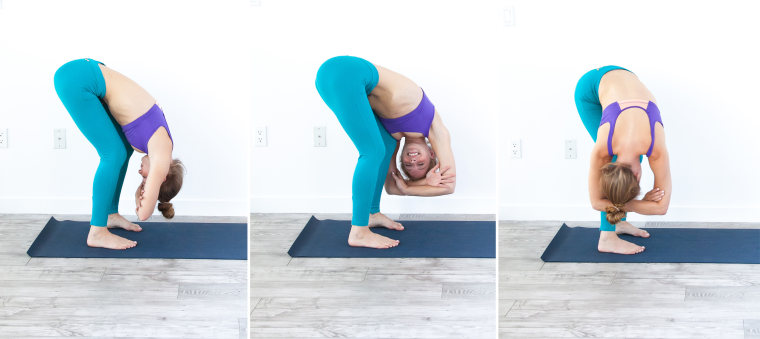 Lower back elongation is perfect for anyone. This helps with relief of the very strong lower back muscles as well as a hip flexor release.
7. Sun salute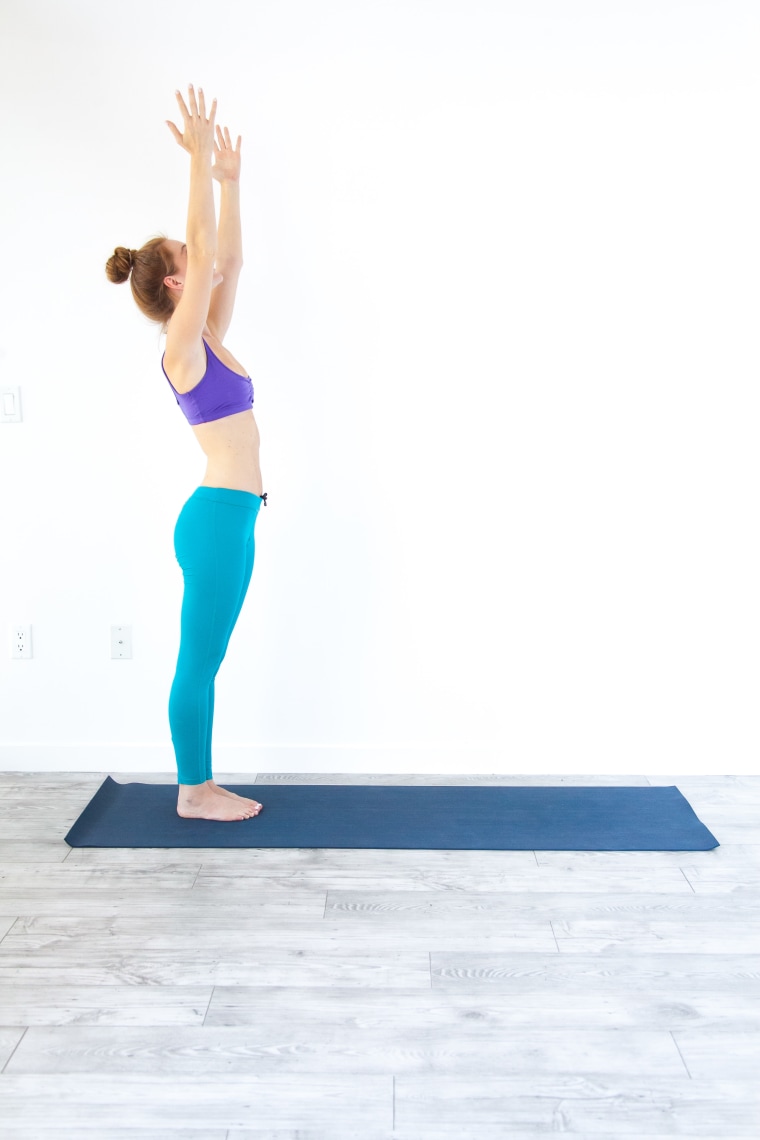 This pose is perfect for regulating breath pace, as well as warming up the shoulder girdle.
RELATED: An easy yoga sequence to put you in a better mood
8. Crescent lunge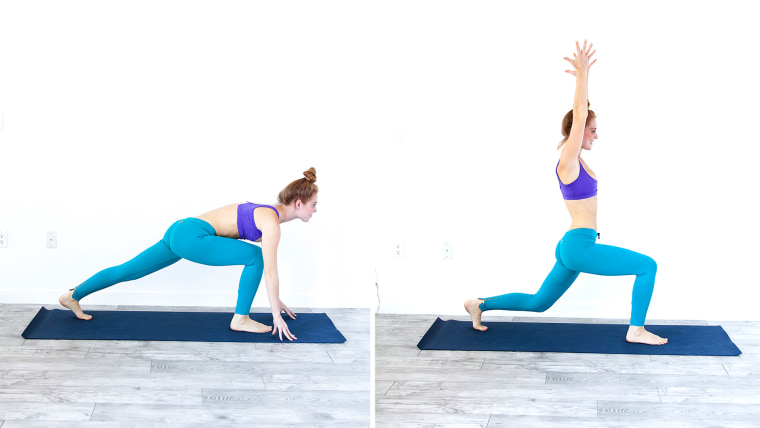 Another core stabilizing pose. This pose, when done correctly, will engage the heel all the way up through the finger tips. Be sure to repeat on the other side before moving on to the next pose.
9. One legged tadasana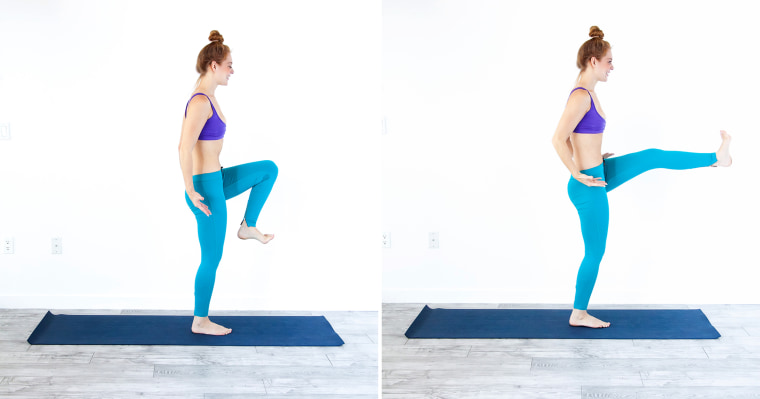 This is a challenging balance pose and hip flexor strengthener. Repeat on the other leg before finishing this sequence.