Arne Mayala may be 85 years old, but he's still got "the moves."
And now — after taking up tap dancing last month — the U.S. Navy veteran's got more moves than ever.
The lifelong fan of song-and-dance films like "Singing in the Rain" found his way to the dance floor somewhat by accident. After passing by Dance Tech Studios in Forest Lake, Minnesota, on the way to the accountant's office, his wife, Carol Mayala, prodded him to sign up for a class.
RELATED: These women in their 80s show how they do the 'Whip/Nae Nae'
"When they first walked in, we thought maybe they were lost," Robin Lind, the studio's owner, told TODAY. "But when we heard this was on his bucket list, we said, 'Wonderful! We can make that happen."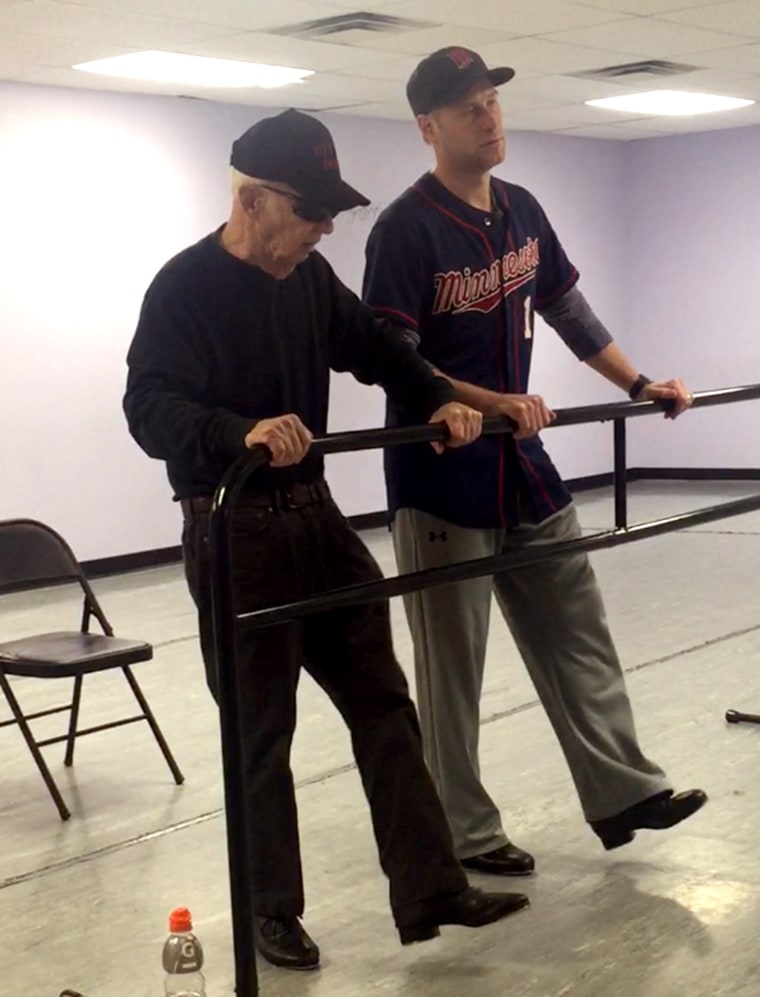 Arne Mayala has since made the 40-mile weekly trip to channel his inner Fred Astaire. Lind, who has been videotaping Mayala's progress each week, says he is steadily improving — and she's enjoyed their interactions off the dance floor just as much.
"It's been such a joy getting to know them," said Lind. "Today I found out how Arne and Carol met … He spotted her across the room at a bar and asked her to dance. So they actually met dancing. No wonder she was excited for him to learn!"
RELATED: Watch this elderly lady out-dance a street performer
During Mayala's lessons, Lind often spends time with his wife, who expressed concern about being a burden on the studio. But Lind was quick to reassure her that she feels "blessed" to have them around.
"It's so inspiring to see joy it brings him," said Lind. "And at Arne's age, it's good for the brain and body to keep moving. We've had several special needs students in here … there are no limitations."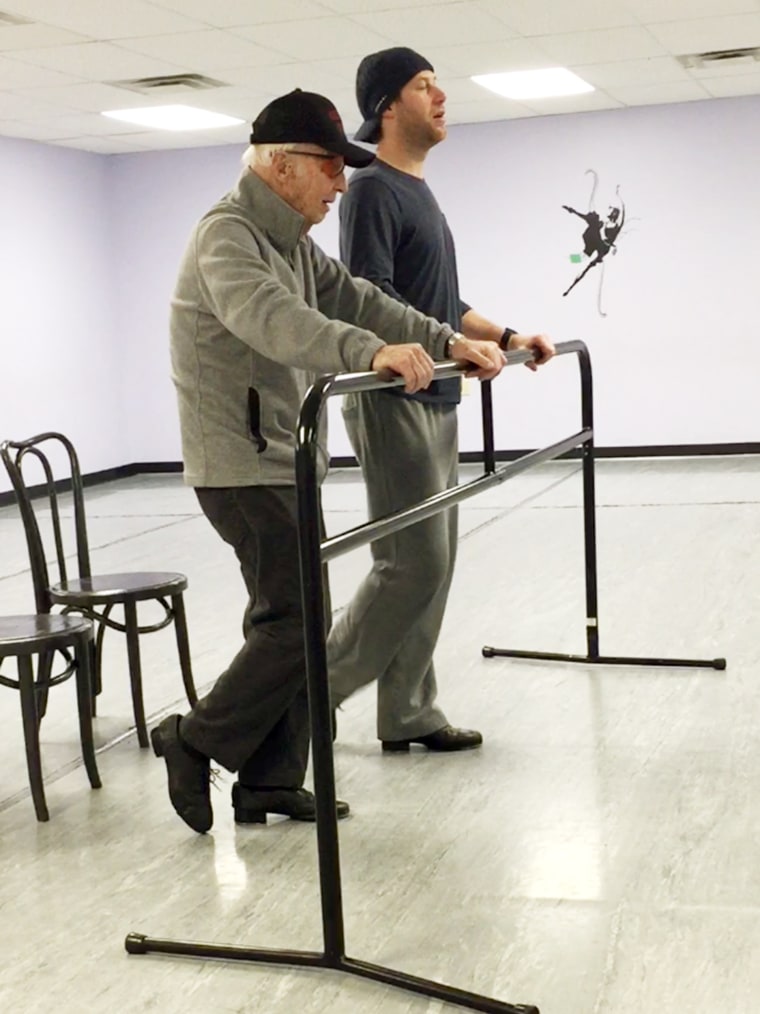 After seeing how Mayala's story has resonated, Lind was inspired to start a dance program at her mother's assisted living center. "They just want to move," said Lind of the senior citizens in her ballet and tap classes. "They want to have fun. I was told it was the largest turnout the center had ever had at an event."
She added, "If just one 85-year-old has this on bucket list, how many others are out there? I hope more studios will consider these programs. You're never too old to pursue your dreams."