Two years ago, Norma Franzese, 81, was one of the stars of the local men's softball team, when the manager dropped her. His reasoning? She was too "frail."
Franzese was stunned: She was one of the reasons the team was winning. Yet, ever the supportive teammate, she continued to cheer the members on from the sidelines. A few weeks later, she watched as her team played in a season-ending tournament. They had to win the next game or they'd be eliminated. Worried they wouldn't prevail, the manager asked Franzese to play.
"I pitched that game and they won it," she told TODAY. "(But) he still dropped me from the team."
After losing a few games without Franzese, the manager left and she returned.
"I am the only woman on the team," she said. "The guys are all younger than me."
Franzese has been pitching softball for more than 50 years. When she was 30, her local Sunday school started a league and to prepare, she began practicing in the cul-de-sac outside her house with a friend.
"We'd put our kids down for a nap and we'd play in the street," she said.
She was hooked. Over the decades and living in different cities on the West Coast, she always found a softball team. If not, she started her own team, like when she moved to Monte Vista Village Resort, a retirement community in Mesa, Arizona. Her women's team often played against the men and had some unexpected cheerleaders.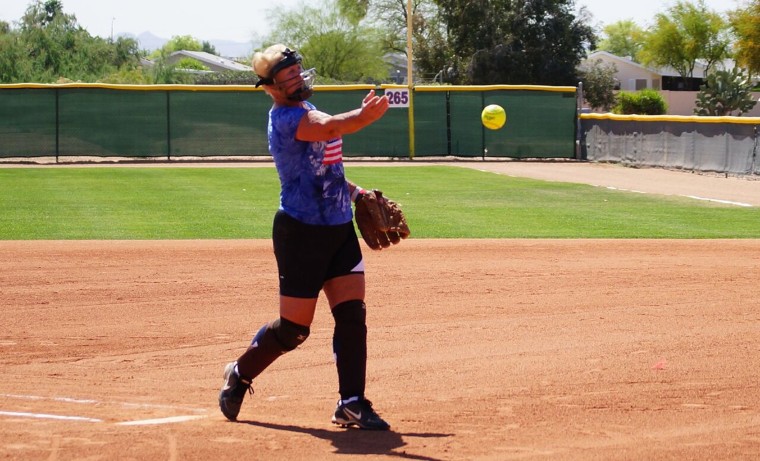 "Their wives would be in the bleachers and cheer us on," she said.
At 83, Franzese pitches four games a week and plays tennis. Over her 50-year career, she has only gotten hurt twice. The first injury happened when she was about 45 and fractured her ankle while sliding into first base.
But the second injury shows Franzese's true devotion: A ball popped up and smashed into her ear. She was 79 at the time and needed 13 stitches to close the cut. After a trip to the emergency room, she returned to pitch. Her team was trying to qualify for the national championship and she couldn't abandon them. Her teammates balked as she approached the mound, but she told them:
"There is nothing wrong with my legs and nothing wrong with my hands. If I get dizzy, I will let you know."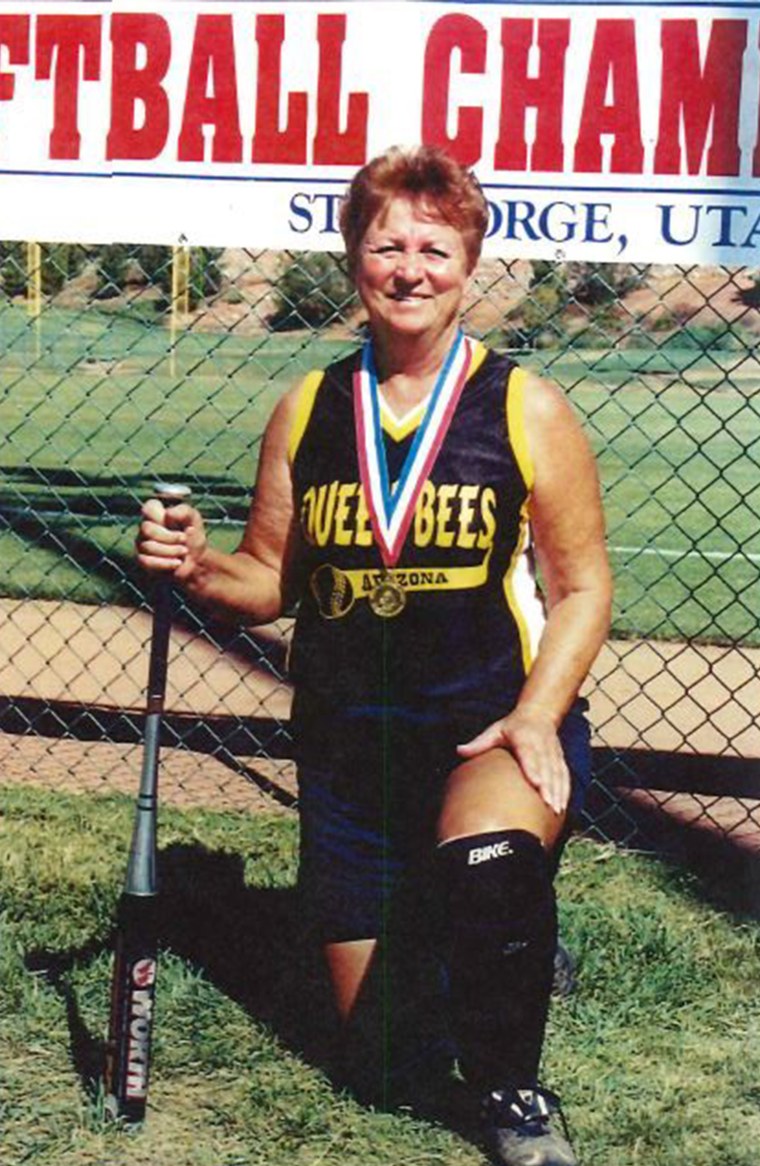 The team qualified.
Franzese believes playing softball keeps her young and healthy.
"Being active is very good for the body," she said.
She has no plans to stop. Training for the winter season starts this month and she'll be there. Last month, she pitched in the Huntsman World Senior Games for her women's softball team, which is based out of Las Vegas. During the playoffs, a special fan was in the stands — Franzese's 103-year-old mom, Birdie Ford.
"She can't see anymore, but she still comes to the games," Franzese said.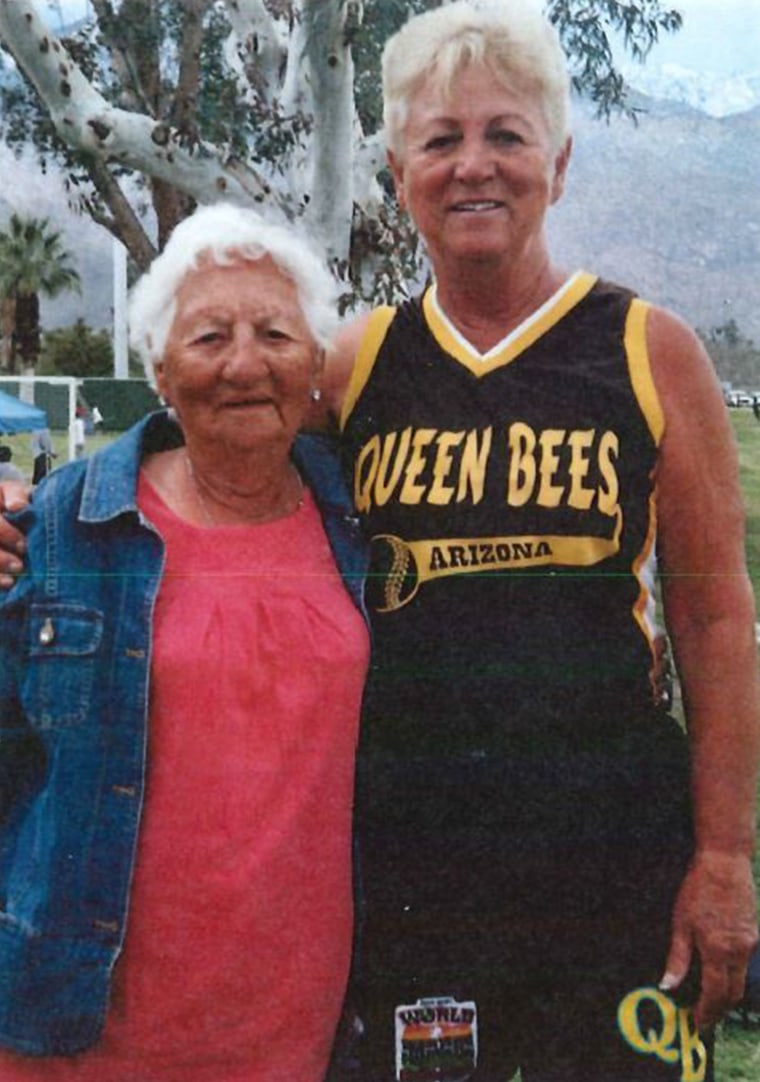 She's glad to have a hobby she has enjoyed for so long.
"My life has been softball," she said. "(I want) to stay active and get out there and do what I want to do."