A new health program called the 80-Day Obsession has been life changing for two women who never thought they'd see major results.
In less than three months, Irene Markulik, 32, and Nicole Betschman, 35, each lost more than 17 inches — and they gained a healthier self-image.
The 80-day diet and fitness program is from Beachbody trainer and health coach Autumn Calabrese. It involves a meal and exercise plan, fitness videos and an online support network. Both women say they plan on completing the program again; and Markulik has even decided to become a BeachBody coach herself.
Irene Markulik lost 20.21 inches and 29 pounds.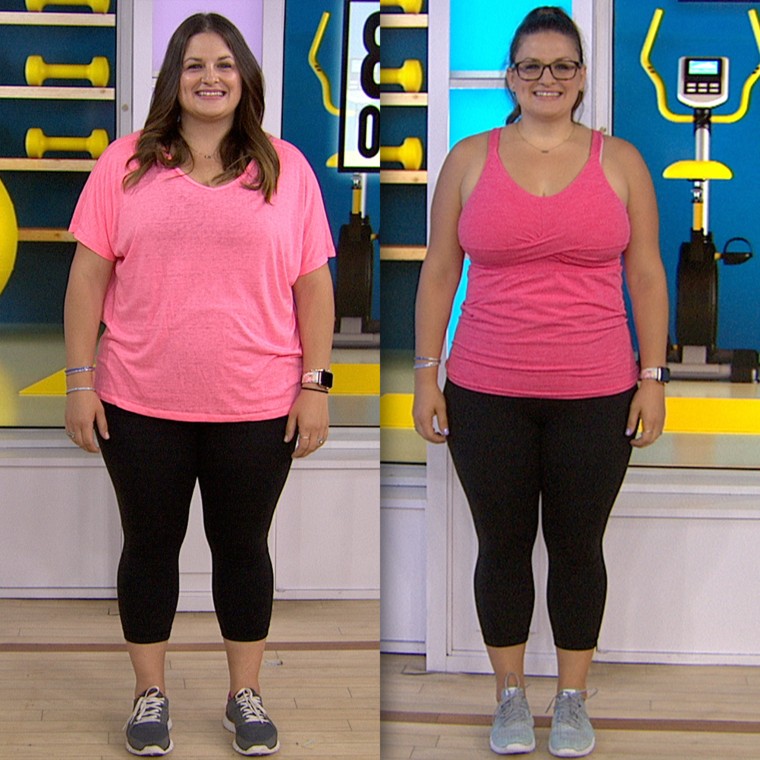 Markulik, a mother of three young children in Silver Spring, Maryland, saw incredible results over the course of 80 days.
When she started, she weighed 234 pounds, standing at 5 feet 4 inches. She struggled with negative self-talk since she was in high school. Despite having a loving husband and beautiful family, she was "so unhappy" with herself.
"It was like a looming cloud," she said. "I felt like I was digging myself deeper into this hole."
So she decided to start the 80-Day Obsession. After 55 days, she was down 20 pounds and had lost 15.5 inches. By the end of the program, she had lost 29 pounds and 20.21 inches.
"The physical changes are amazing and impressive, but the crazy thing is the mental mind shift because I feel like it's a complete 180," she told TODAY.
It was all about learning to prioritize herself, she wrote in a post on Instagram: "Make the choice, then start making the moves to get there."
Being able to complete the workout videos at home and receive support through the 80-Day Obsession online community was a game changer for her.
"I feel like a different person," she told TODAY. "Even looking at pictures of myself three months ago, I don't even recognize who that is anymore."
Nicole Betschman lost 17.25 inches and 8 pounds.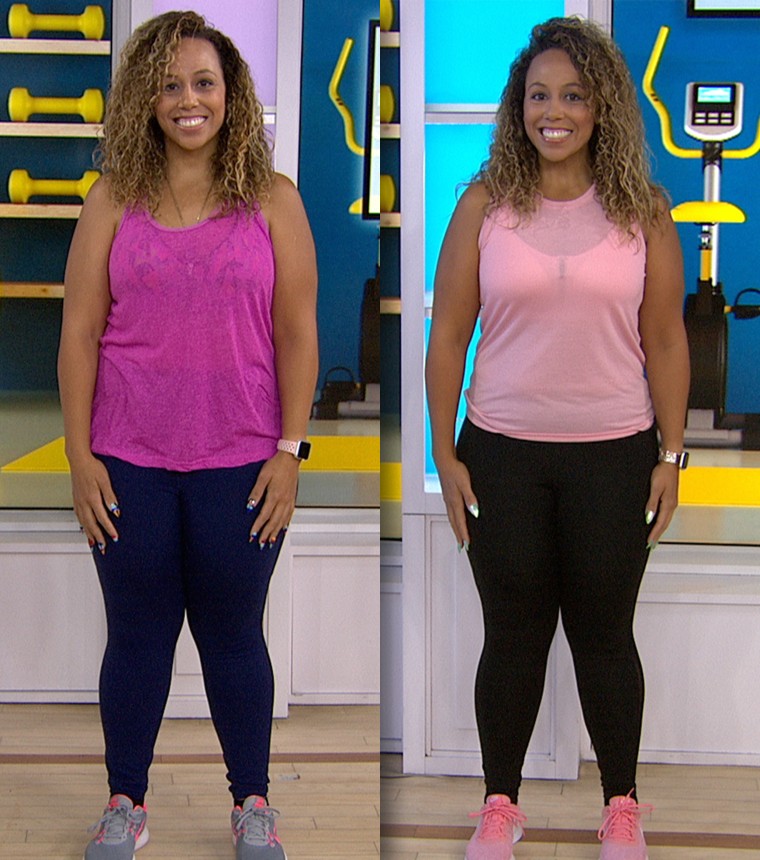 Betschman, a health professor at the American College of Healthcare Sciences as well as Trinity Washington College in Washington, D.C., teaches about living well. But personally, she didn't feel like she was "walking the walk."
When she started the program, she weighed 196 pounds at 5 feet 5 inches tall. After 55 days on the program, she lost 12.25 inches and 8 pounds. By the end of the program, she had lost 17.25 inches.
While she didn't lose as many pounds as others on the program, that's likely because of her increased muscle mass. It's been a lesson for her in learning to appreciate the non-scale victories.
"We need to throw the scale out of our minds," she said. "I've only lost about 10 pounds, but I look like I've lost 30 to 40."
The 35-year-old started the 80-Day Obsession to get serious about her health, and she said the online community was crucial for her.
"It got me on track with fitness. When I felt like, I don't want to work out today, I don't want to work out, I would just do it. I'd think of the people in our Facebook group who'd ask me about my workout, and I'd do it," Betschman said.
"The support is incredible," she said.
The professor also credits her fast results to re-learning what it means to eat well.
"You're never hungry," she said. "It's just about portion control and getting the right amount of veggies, fruits, oils and other nutrients." She felt like she was eating more than she used to on the plan.
Betschman's only complaint is that she wishes the eating plan offered a vegetarian option. Right now, there are only meat and vegan options. Still, she's happy with the program.
"I'm getting stronger. My arms have been the weak part of my body, and I can tell the changes, the transformation in my body," she said.
Her biggest advice to someone considering trying the 80-Day Obsession? Don't be intimidated.
"Just modify the moves," she says, noting that every video has a trainer who does modified versions of each exercise. "I still can't do 15 regular pushups and I still can't do the mule kicks, and that's OK because at least I keep on trying."
"Don't give up, don't be intimidated," she added.
For participating in the challenge, the two women received a $500 gift card to Macy's and a beautiful vacation at The Lodge at Kukuiula on TODAY!
To get more inspiration, check out our My Weight-Loss Journey page. If you're ready to start your own journey, sign up for our Start TODAY newsletter or Facebook group for extra support.