When it was revealed that Facebook and Apple are paying for women employees to freeze their eggs, more young women may be wondering, is it right for me? Robyn Ross, a Los Angeles recruitment director, shares the wisdom of her experience with egg freezing.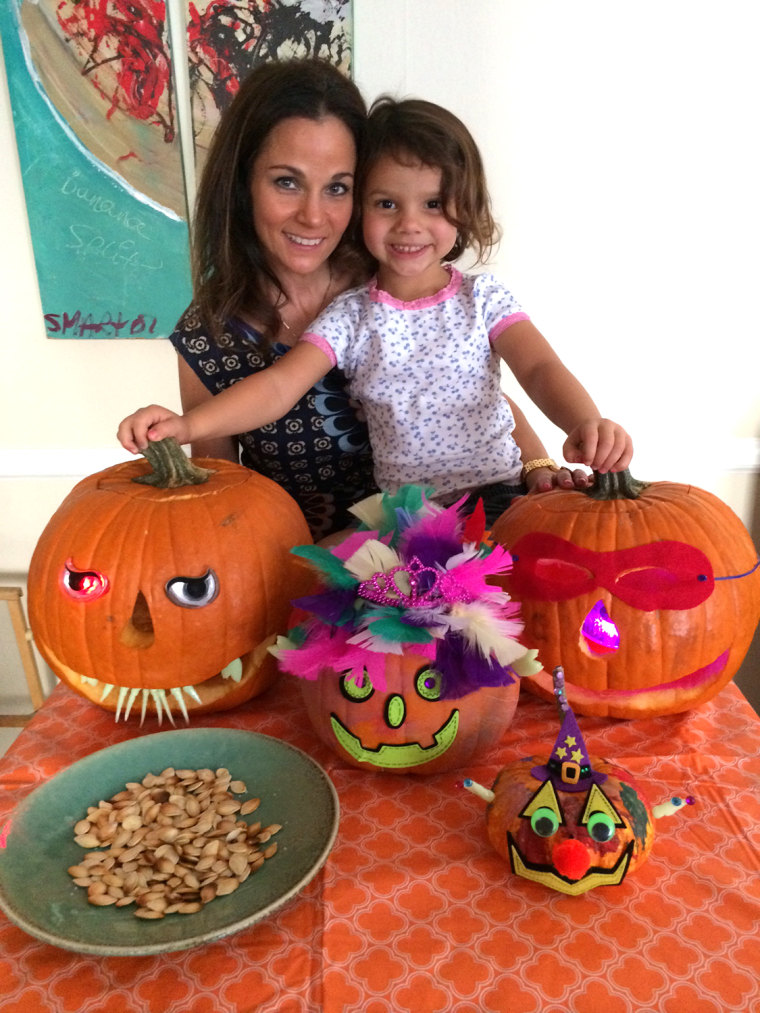 I've wanted to have kids as long as I can remember. In fact, when my best friend and I were in our early 30s, we made a pact that if we both weren't mothers by age 38, we would get pregnant on our own. But as that day approached, she started researching sperm donors, and I looked into egg freezing. 
The idea of having kids with my first husband, whom I divorced at age 32, had never felt right, but I still wanted to share that experience with someone. Even though freezing eggs sounded terrifying and extreme, it felt like the best option available to realize my dream of having a biological child. Thankfully, my dad and his wife offered to help me cover the $15,000 cost for the procedure plus drugs (it's an estimated $10,000 now).

Here are eight things about egg freezing I wish I'd known:
1. I was able to overcome my fear of needles
I've always been irrationally scared of needles and had to be held down during vaccinations as a child. So when I first learned that freezing required nearly two weeks of hormone shots to stimulate your ovaries to produce eggs, I almost considered that a deal-breaker. But this was too important, so I decided to force myself to be brave. Still, when I watched the nurse demonstrate how to prep the injections to give myself, I nearly fainted. I ended up traveling to my dad's house before and after work and asking for his wife's help. Their 7-and 10-year-old daughters hugged me, while she jabbed. I survived.
2. It took pressure off dating 
I took dating pretty seriously after my divorce and went on several online dating sites, where I met a couple guys I went out with for a few months. But neither were right for the long term. After I froze my eggs in 2007 at age 37, I became even more focused and lined up dates almost every night of the week. But at the same time, I was much more relaxed about it. If I wasn't crazy about a guy, I didn't feel pressured to try to make something work. I just thought, "Who's next?"
3. Guys think it's a great idea
I think a lot of women are embarrassed about the fact that they froze their eggs. But I felt awesome about it and brought it up on the first date on purpose – saying something like, "I've got my eggs in the freezer. I wanted to take the pressure off dating." I also wanted to be upfront about kids, so I didn't waste my time if we didn't share the same goals. Nearly a year after I froze, the man who would become my husband answered "Oh, that's cool!" Our first date lasted three days, and we got engaged a year later.
4. Even though I had bought time, I wanted to have a baby as soon as possible
It's funny how everyone worries that you'll use egg freezing as excuse to put off having a baby. Not me. Once I had the guy, it didn't make sense to wait. As soon as I became engaged, I contacted my fertility clinic, Reproductive Medicine Associates of New York, about thawing my eggs. I was proud to walk down the aisle in a wedding dress nine months pregnant.
5. I didn't realize all the work it would take to put them back in
I thought thawing the eggs would be a piece of cake, compared to all the work involved taking them out. But I had to undergo several more blood tests, a vaginal ultrasound and another test to make sure my uterus was in good shape to carry a baby. Finally, I had to take more hormones — some in the form of vaginal suppositories — to build up the lining of my uterus to give the embryo a place to implant.
6. It takes a lot of eggs to make one baby
I was 39 when I went back to thaw my eggs in 2009 (before the technology had improved). I suppose I could have tried naturally, but I wanted to use those eggs, which were two years younger. Besides, I had 14 eggs stashed away, which I assumed was plenty for two kids. Well, doctors thawed all 14 eggs at once, and four fertilized and grew into embryos, which were transferred to my uterus. I was hoping for twins and was surprised when I learned I was pregnant with one baby. I was over the moon, of course, but I kept thinking, "That's it? They're gone?" Nowadays, woman are encouraged to undergo several cycles so they can put away at least 20 eggs per baby.
7. I wish I had frozen more eggs
We never know how life will turn out, but after five years of marriage, my husband and I are getting divorced. Our baby, Camden Rose, desperately wants a sibling. I'd love to meet someone new and have another baby, but that won't happen for a while. I'm already 44, and I don't have any more frozen eggs. For now, I'm hoping to meet a dad who has young kids and create a blended family.
8. I never forget what a miracle my little girl is
Every baby is a blessing, but when you add the fact that mine was in a freezer for two and a half years, I sometimes can't believe she's here. Of course, I was worried about possible birth defects – and still am concerned about long-term effects — but my daughter is perfect. She's bright, beautiful, intuitive and compassionate. I am so fortunate. 
As-told to Sarah Elizabeth Richards, author of "Motherhood, Rescheduled: The New Frontier of Egg Freezing and the Women Who Tried it"