Several days before the Edmonton Marathon in Canada, Roger MacMillan experienced a jolt of pain after pulling a muscle in his back. As race day neared, he wondered if he could run it.
"There was a slight stabbing pain," he told TODAY.
While many runners dislike skipping races, missing the Edmonton Marathon meant that MacMillan might not reach a goal that was a decade in the making. The 79-year-old planned on completing 100 marathons before turning 80 on October 3, 2017. And, Edmonton, near his home in Fort Saskatchewan, Canada, was supposed to be lucky number 100.
"I deliberately picked that one. I eliminated two, Missoula and Tacoma, just so I could do my 100th at home," he said.
After running his first marathon just shy of turning 69 years old, MacMillan became addicted to marathons and later set his audacious goal. That pulled muscle was the first injury he had since he started and if he didn't improve, he wouldn't meet his target.
"I was really seriously worried," he said.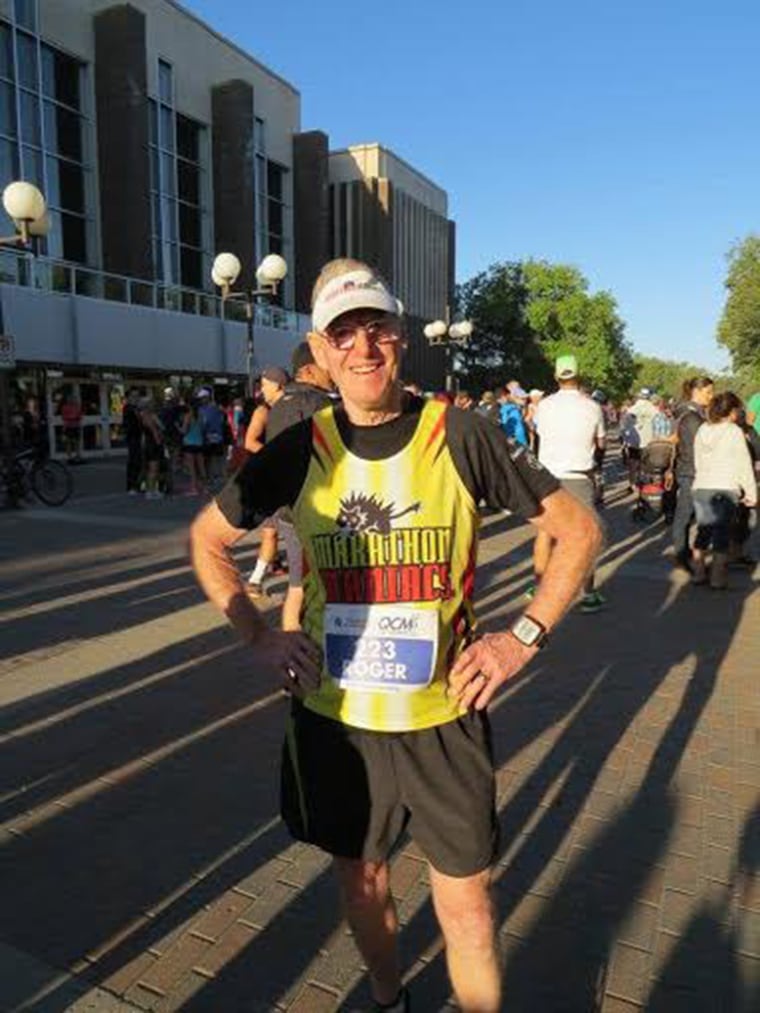 After resting, MacMillan felt well enough to join the other runners at the start line on August 20. He settled into a comfortable pace and experienced no pain as he ran.
While his body didn't fail him, fans slowed him. So many people stopped him to wish him well that it took MacMillan slightly longer to finish, 5 hours and 43 minutes. But these delays added to his experience.
"It just about brought me to tears," he said. "All my grandchildren ... ran the last 500 meters with me and they had noise makers and signs. And actually, it was awesome."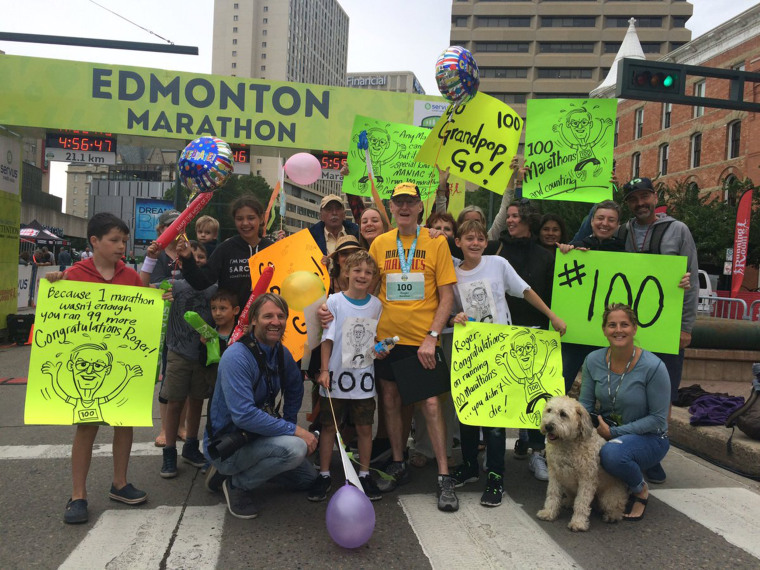 MacMillan started running about 25 years ago when he spotted a co-worker wearing a T-shirt from a race. He liked the shirt and wanted one but his co-worker said MacMillan had to sign up for the race to get the shirt. So, he did.
"The first 10K I did just about killed me. I couldn't walk for a week," he said.
But after recovering, MacMillan realized he loved it.
"I was hooked on the running and did quite a few more," he said.
While he enjoyed 5Ks and 10Ks and even completed a half marathon, MacMillan skipped marathons. He didn't think he could run for 26.2 miles. But after retiring, he signed up for one. A year later, he ran two and the following year, he ran three. In his fourth year, he ran 14 and soon after he decided that running 100 marathons before 80 would keep him focused.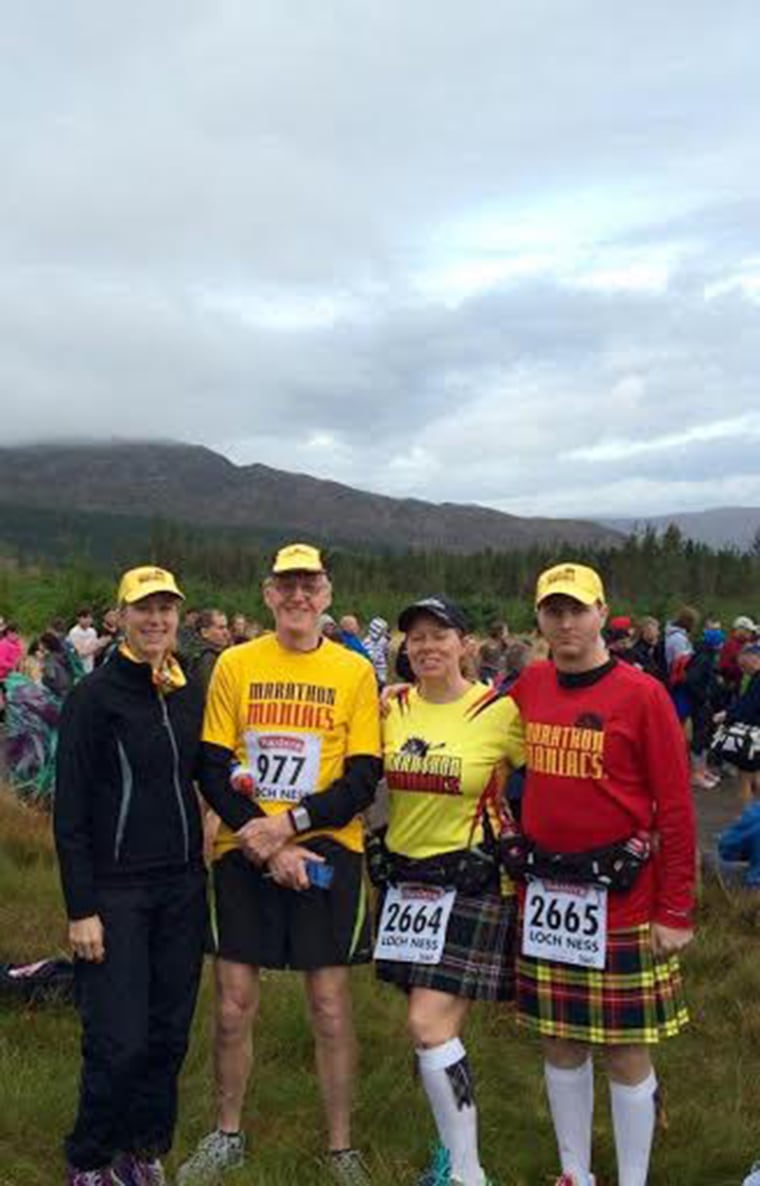 He became strategic about how many he did a year to reach his goal, but still chose marathons he liked, such as the Yakima River Canyon Marathon in Selah, Washington. While there are months where he runs several marathons — this past May he ran three — his training schedule isn't too rigorous. He runs a little over 6 miles twice a week and walks his granddaughter's dog 2-3 miles a day.
"You don't have to be an exceptional athlete to achieve something. I did a lot of sports but I never really excelled," he said. "Anything is achievable if you put your mind to it."
MacMillan isn't sure if he'll try running another 100 marathons in the next decade.
"I will just keep doing them. I'll do six or seven or eight a year and see how far I go," he said.