In 2003, Don Wright, now 75, completed his first, and what he thought would be his last marathon. A few weeks after the race, he went to see his physician about what he thought was benign back pain. It turned out to be something much more serious.
His doctors diagnosed him with a rare blood cancer called multiple myeloma — and told him he had less than five years to live.
Multiple myeloma is a cancer formed by malignant plasma cells. According to the American Cancer Society, about 30,330 new cases of multiple myeloma will be diagnosed this year. The lifetime risk of getting multiple myeloma is about 0.7 percent.
"It is an incurable cancer," Wright told TODAY. "People are working on a cure and I would love to get the cure, but there isn't one yet."
RELATED: Making a difference against multiple myeloma
So Wright is doing what he can to bring attention to myeloma: He runs marathons. He has run 50 marathons in 50 states — and then a whole lot more. Last week, Wright completed his 100th marathon in Philadelphia with his family by his side.
"I love to run, especially when my wife and daughter participate in the races," Wright said. "But my other motivation is to get the word out. Some innovative medications have come along since I've been diagnosed — I actually started a new treatment a year ago."
Wright stressed that without the new treatments and medications, he might not have made it to age 75.
"I have lived to meet my grandchild and without medication that wouldn't have happened," he said. "I feel lucky."
RELATED: Sticker shock a side effect of cancer remedies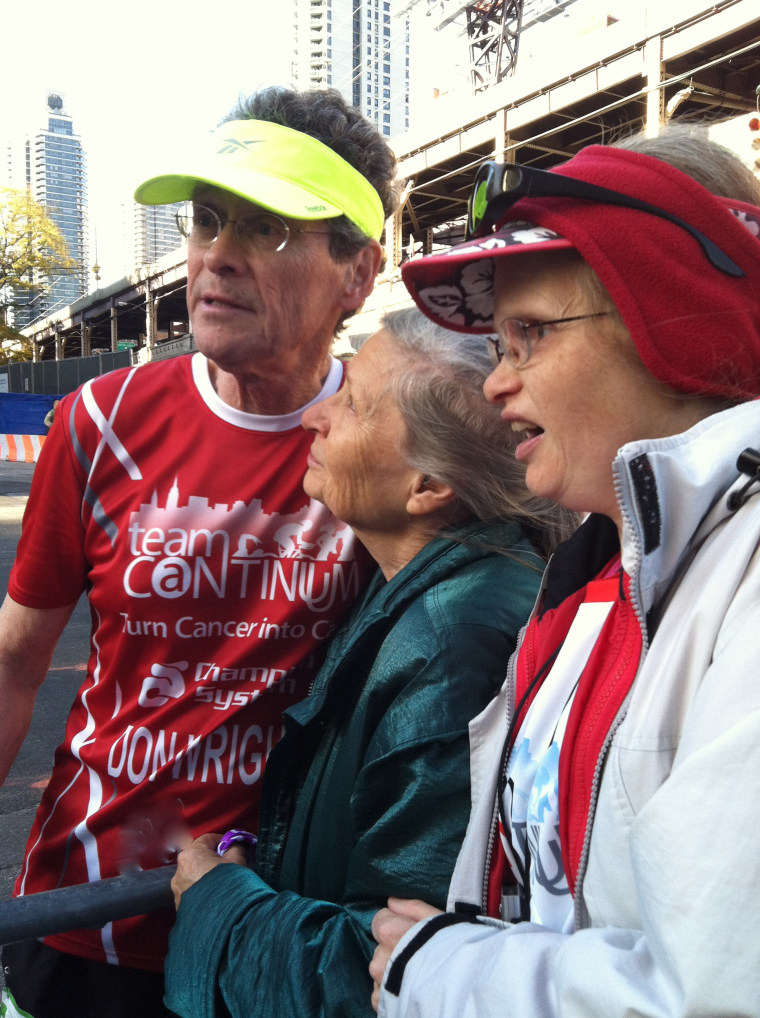 Though he's definitely not done with marathons, Wright now wants to work on his speed and physical fitness. He's signed up for a one-mile race and hopes to train for 5-10Ks.
"I hope my 100 marathons are an inspiration to other cancer patients, a pinhole of light in what can be a dark sky when the shock of the diagnosis first hits," Wright wrote in a personal essay.
"If I've learned anything from fighting cancer and running all these marathons, it's there's no such thing as a finish line. Not for me, anyway."
For more information about Don Wright and his efforts, please visit his Facebook page, E-Race Cancer.