Summer is the perfect time to have fun with new gadgets! From giving explosive high-fives to making squash spaghetti to launching tennis balls 100 feet for Fido to catch, here are a few cool gadgets worth a look. 
FiestaFive High Five, $7.95 
As a former Guinness World Records High Five Champion (true story), I got pretty excited for this gadget. File under "a-want-not-a-need," the FiestaFive sits in the palm of your hand and launches confetti with a bang as you high-five someone.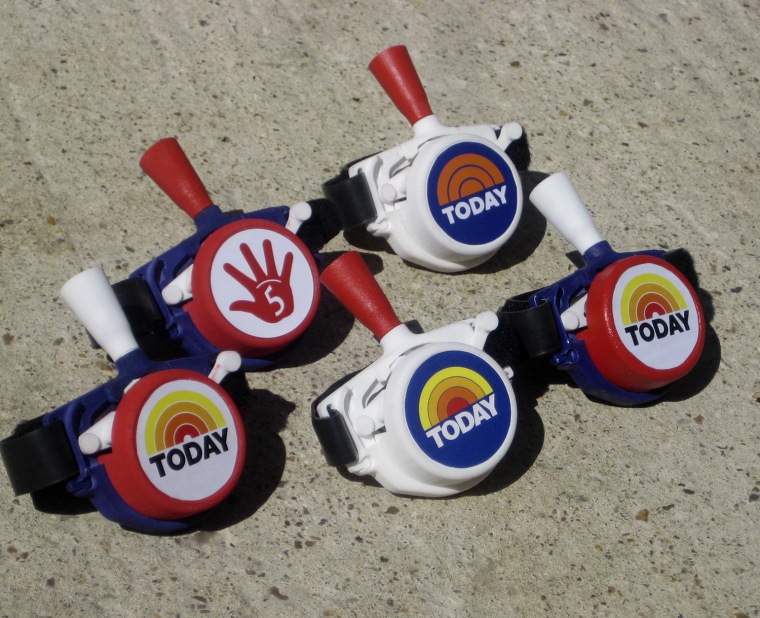 Available for pre-order, FiestaFive is projected to ship in September.
Veggetti Spiral Vegetable Cutter, $14.99
Take it from someone who loves pasta: this is a new, healthy alternative. This handheld veggie cutter spiral slices zucchini, carrots, cucumbers and other favorites to create "noodles" of a healthier, less carb-ified sort. 

Pro tip: sauté in a little olive oil, add a little lemon pepper seasoning to a zucchini dish and report back!

Waring Snow Cone Maker, $59.95
Duh, who doesn't love a snow cone maker? It couldn't be a simpler unit. Just throw some ice in the chute and in less than 30 seconds you have perfectly shaved ice. 

Pour on as much syrup as you want, unlike the food cart vendors that cheat you. Convenient racks on both sides hold your icy treats.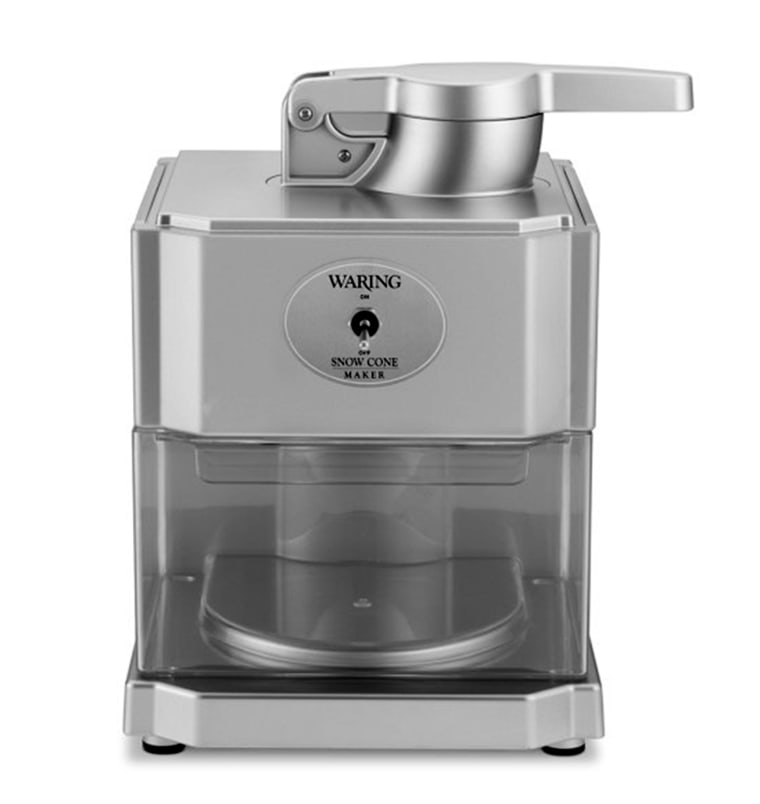 Projecteo, $34.98
A cute little party giveaway, this Instagram projector allows you to pick nine of your favorite Instagram shots and transform them into a slideshow. To create a wheel, just sign in with Instagram, select your shots and the custom wheel, along with a mini projector unit, will be sent to you. Turn out the lights, focus the front dial and share your fave shots with friends.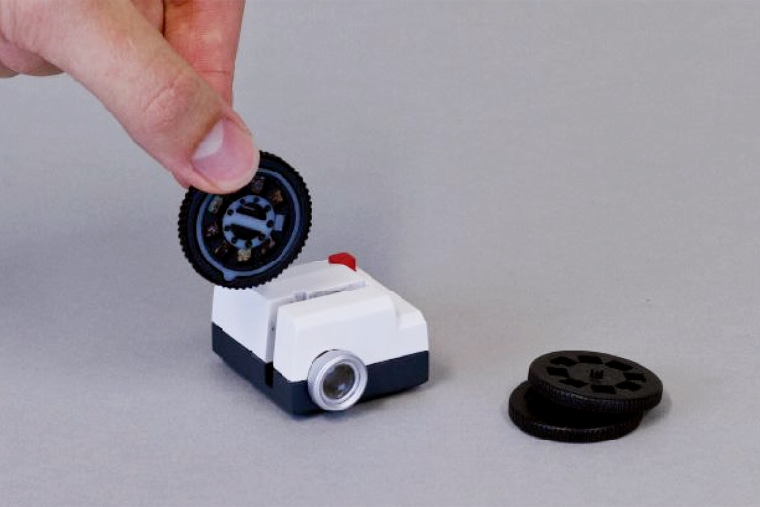 Runbell, $25
As an avid runner living in New York City, I am constantly annoyed by people walking the narrow city streets in a Greek phalanx. Runbell fits like a couple of rings, has adjustable sizing with silicone inserts and is an easy-to-use clear bell with spring activation. Different sizes are available for pre-order.

iDive/Watershot, starting at $99.95 
I've tested a lot of waterproof smartphone cases in the past that work quite well, but the problem is the depth rating. Most go about 6.6 feet. That made taking your iPhone snorkeling or even scuba diving out of the question — until now. Watershot and iDive are making housings that can hit up to 200+ feet! 
Just order the housing and download the free Watershot app to maintain camera functions underwater.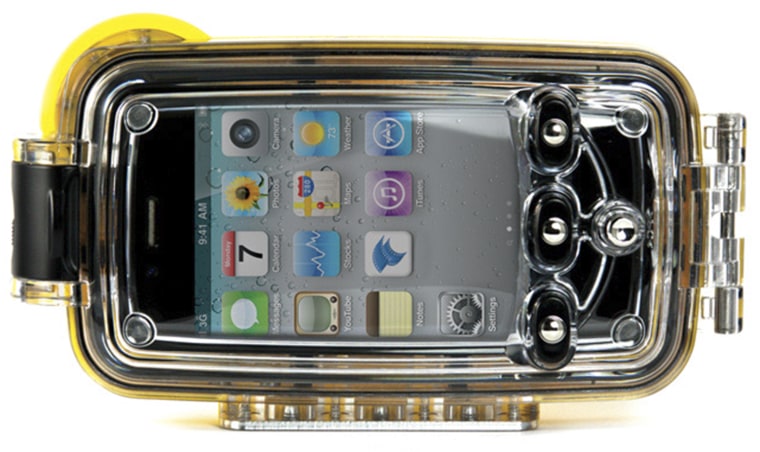 Hyper Pet K9 Kannon, $19.99
Throwing a simple tennis ball to your best friend is so passé when you can launch it out of a K9 Kannon! Load the ball with hands-free, slime-free pickup, pull back the launcher to the desired range and fire away! Launches up to 100 feet.