Do your workout first thing in the morning and you won't have to worry about getting to the gym after work, when you have a hundred reasons to skip it. This workout takes only 7 minutes, so you have no excuses!
Bonus: It's a total body workout that burns fat and gets you tight and toned! If you're just starting out don't worry if you can't finish each timed set. Do the best you can and work your way up. Ready? Follow these moves consecutively, doing each move for one minute.
1. 100 runs in place to warm up
Stand in place and move your legs and arms like you are running, without moving forward. Running with your right leg and left leg is one rep.
2. Squats: 1 minute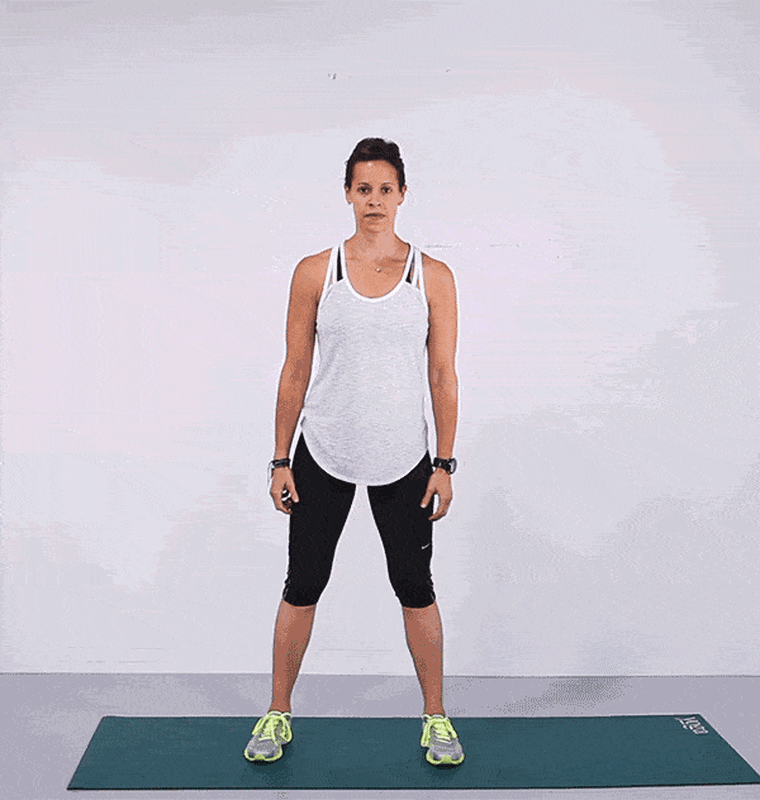 With your feet shoulder-width apart, bend your knees and lower your body until your knees are about 90 degrees, and stand back up for 1 rep. Be sure to make sure that your knees do not go past your feet for proper form and to ensure the safety of your knees.
To make it harder, try adding a jump at the end of each squat, like this:
3. Shoulder circles forward and back: 1 minute
With your arms straight out perpendicular to your body, rotate in a forward circle for 100 reps, and then in a circle backwards for 100 reps.
4. Alternating kicks: 1 minute
While standing with your arms in front of your chest, raise your right leg sideways, and kick out perpendicular from your body. Bring your right leg back down to stand on both legs. Repeat with your left leg.
5. Upper cuts: 1 minute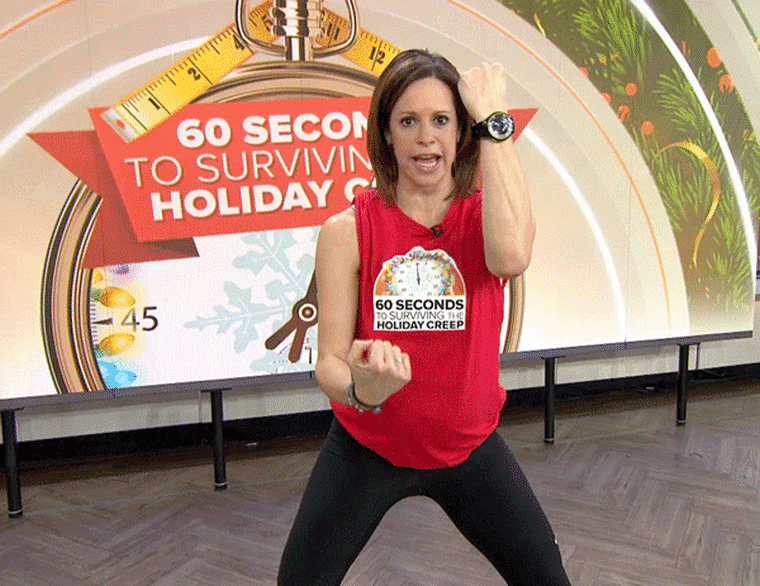 Or make it more challenging by adding light dumbbells: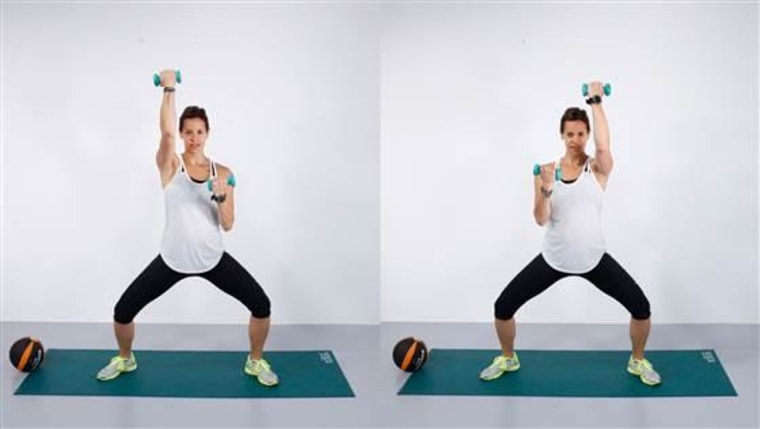 6. Pikes: 1 minute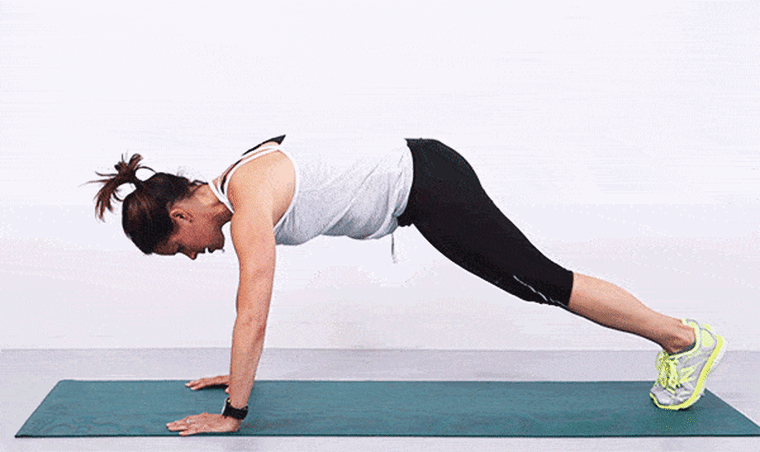 7. Tricep pulses from behind: 1 minute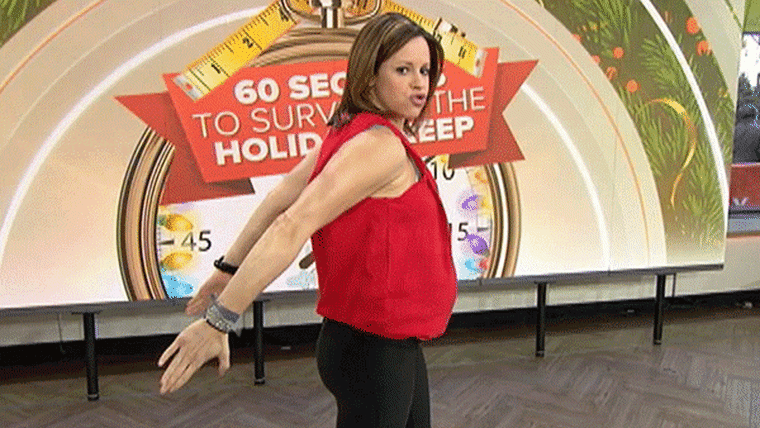 8. Ab V's:1 minute (or as long as you can go!)
Lie on the ground with your back on the floor, raise your arms and your legs to create a "V" shape with your body. Lower your arms and legs back down to the ground.
Walk around to cool down a bit before hitting the showers. Now you're energized and ready to take on your day.
Want more of Jenna's Fit Tips? Sign up for my weekly newsletter!