"Fresh is best." That's the mantra we're taught, but have you ever put a perfectly ripe mango in your fridge only to find it looking shriveled days later?
Yet, if you'd chopped and frozen that mango, you could eat it in its perfect state at any time — and that's just one benefit of frozen foods. They also last longer and cost less.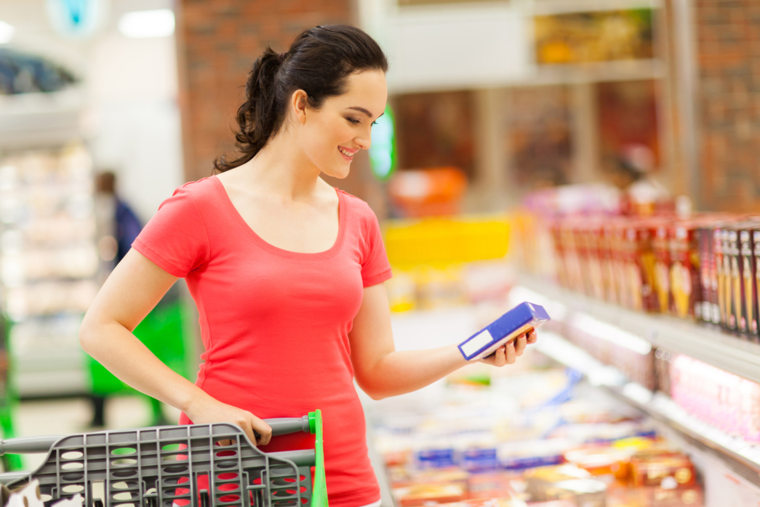 Best of all, your grocer's frozen food section is bursting with fruits and vegetables, as well as trendier health foods like quinoa and chia, and organic, gluten-free, and international meals.
Related: Chicken, meat and bread: How to freeze your food without the burn
Here are six reasons to choose frozen foods over fresh.
1. Are frozen fruits and veggies as healthy as the fresh kind?
According to the FDA, frozen produce packs the same nutrients. Often, they're superior in nutritional value and flavor since crops are harvested at the height of freshness and frozen quickly to seal in nutrients and taste.
In comparison, "fresh" fruits and vegetables are harvested before they reach peak nutritional value and then ripen "off the vine." They often travel long distances, exposing them to light and heat, which diminishes their nutrient value. Once they reach the store, they may spend a while in the produce aisle, before finding their way to your fridge.
Related: 7 smart tips for eating healthy on a budget
Frozen foods do better in other ways, too. A 2013 University of Georgia study compared day-of-purchase fresh and frozen varieties of produce and found that nutritionally, they were similar, but after five days in a kitchen refrigerator, fresh produce lost vitamin content, particularly vitamins A and C and folate.
Other studies showed frozen produce had higher levels of vitamin C, total antioxidant polyphenols, lutein, beta-carotene and anthocyanins (antioxidant compounds found in foods such as berries) than fresh produce after refrigerated storage.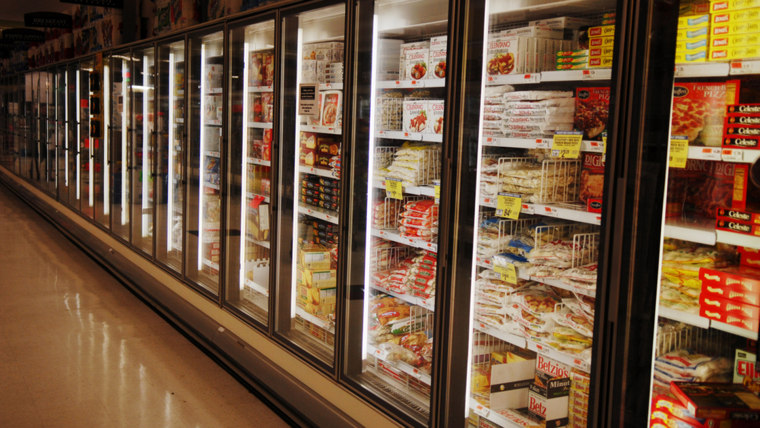 2. How are frozen fruits and vegetables processed?
Frozen fruits and vegetables are processed when they're ripe — which is a huge benefit. They're often blanched, or dipped into boiling water very briefly before freezing. "Flash freezing" refers to foods that have been frozen very quickly and often vacuum-sealed for airtightness.
3. How do you choose the right frozen produce?
Follow the same rules as with fresh: pick as many different colors as possible to make sure you're getting an array of nutrients. Be sure to check a package's Nutrition Facts Panel and ingredient lists for unsuspecting ingredients like sugars, sodium, and calories. Frozen fruits can be packed with unnecessary added sugars and syrups, and frozen veggies can include sauces and flavor packets high in sodium, fat, and calories.
Related: Ben & Jerry's launches new line of vegan ice cream
One big difference between frozen and fresh produce is in the texture. If you need to hear a crunch when you bite into your broccoli, fresh is best for you. But, if you're making a smoothie that calls for raspberries in the dead of winter — and texture isn't so crucial — go frozen.
4. What's on the label?
"Fresh frozen," "frozen fresh," and "freshly frozen" are terms for foods that are quickly frozen while fresh. Blanching is allowed. The tern "quickly frozen" is used to indicate freezing via a system such as blast-freezing.
Choose packages marked with a USDA "U.S. Fancy" shield, which designates produce of the best size, shape and color; vegetables of this standard also tend to be more nutrient-rich than the lower grades "U.S. No. 1" or "U.S. No. 2."
You can verify where an imported frozen food package comes from by checking its country of origin (or COOL) label, required by the U.S. Customs Service. The label is supposed to be in a conspicuous spot on the front of the package, that's not always the case. On some products, this info is missing altogether or difficult to read.
Also, pay attention to a frozen entry or meal's serving size listed on the Nutrition Facts Panel. You may be shocked to find that small frozen lasagna you're microwaving for dinner allegedly contains "4 servings."
5. How do frozen foods check out at the register?
Frozen produce is usually less expensive. They're also convenient to buy, store and prepare so you'll save time as well as money.
6. How long can food stay in the freezer?
If you still have a piece of your wedding cake in the freezer and you just celebrated your tenth anniversary — it's time to toss it! (Or at least, don't eat it.)
Related: 9 smart tips for using your blender to get the best smoothies
Freezing perishable foods is a great way to preserve them, but they won't stay fresh forever. Meats can remain in the freezer from 3 to 12 months, depending on the cut. Poultry (chicken and turkey) can last up to a year if whole, and 2 to 3 months if ground. Cheese and butter can be frozen for 6 months. (Warning: cottage and ricotta cheeses do not freeze well.)
Over many months, nutrients in frozen vegetables inevitably degrade. Eat them soon after purchase when possible.
The bottom line
Since one-third of us are not meeting our fruit and veggie needs —and missing out on essential nutrients — why not grab your sweater and stroll through the frozen food aisle? You'll find an assortment of healthy produce, as well as tasty meals and side dishes. Best of all, a visit to this aisle saves you time and money.
Follow Bonnie Taub-Dix, RDN at BetterThanDieting.com and on Twitter @eatsmartbd.