Exactly six months after undergoing a double lung transplant, Eamonn Kelly did what many with cystic fibrosis only dream about — he completed a 5K race.
"I just thought 'oh I had a transplant and I could do that,'" he told TODAY. "Then I realized it was a pretty big deal."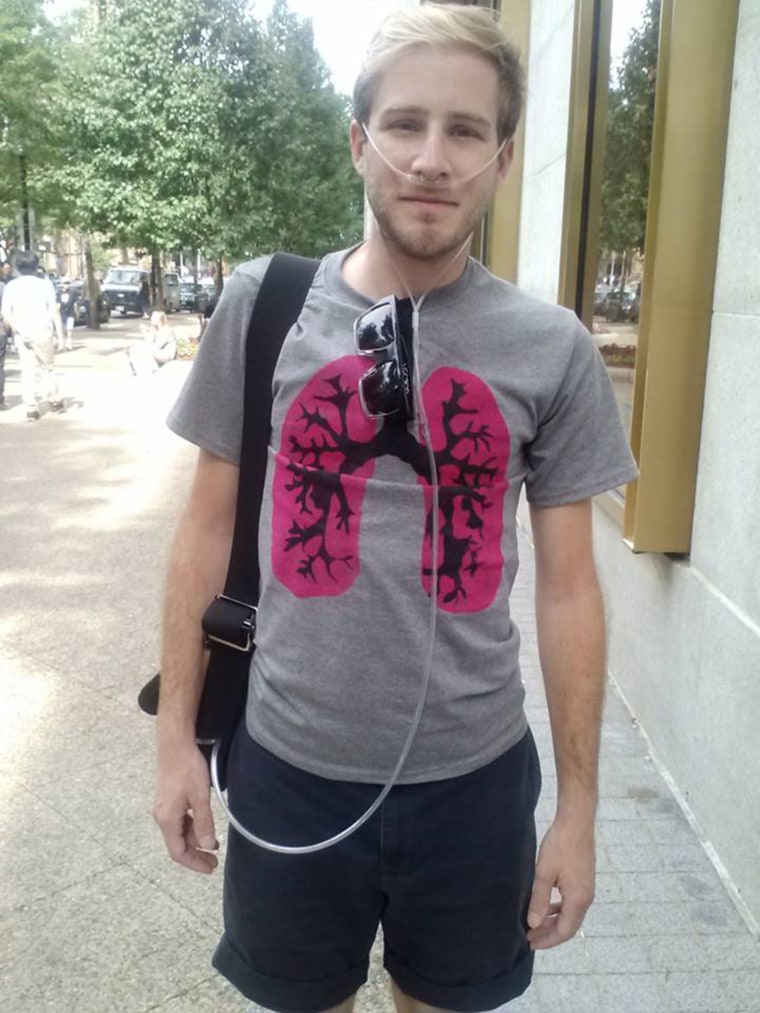 The idea to run a 5K came to Kelly as he recovered in the hospital; he wanted to do something to celebrate his new lungs. The 32-year-old science teacher ran in high school and college before his cystic fibrosis worsened, tethering him to an oxygen tank. He picked the Boston College Race to Educate 5K, which benefits his school, Saint Columbkille Partnership School, and that's when his wife, Elana Alfred, noticed something interesting. The April 30 date was exactly six months after his transplant.
"[When I] saw the significance of the date I wanted to do it," he said.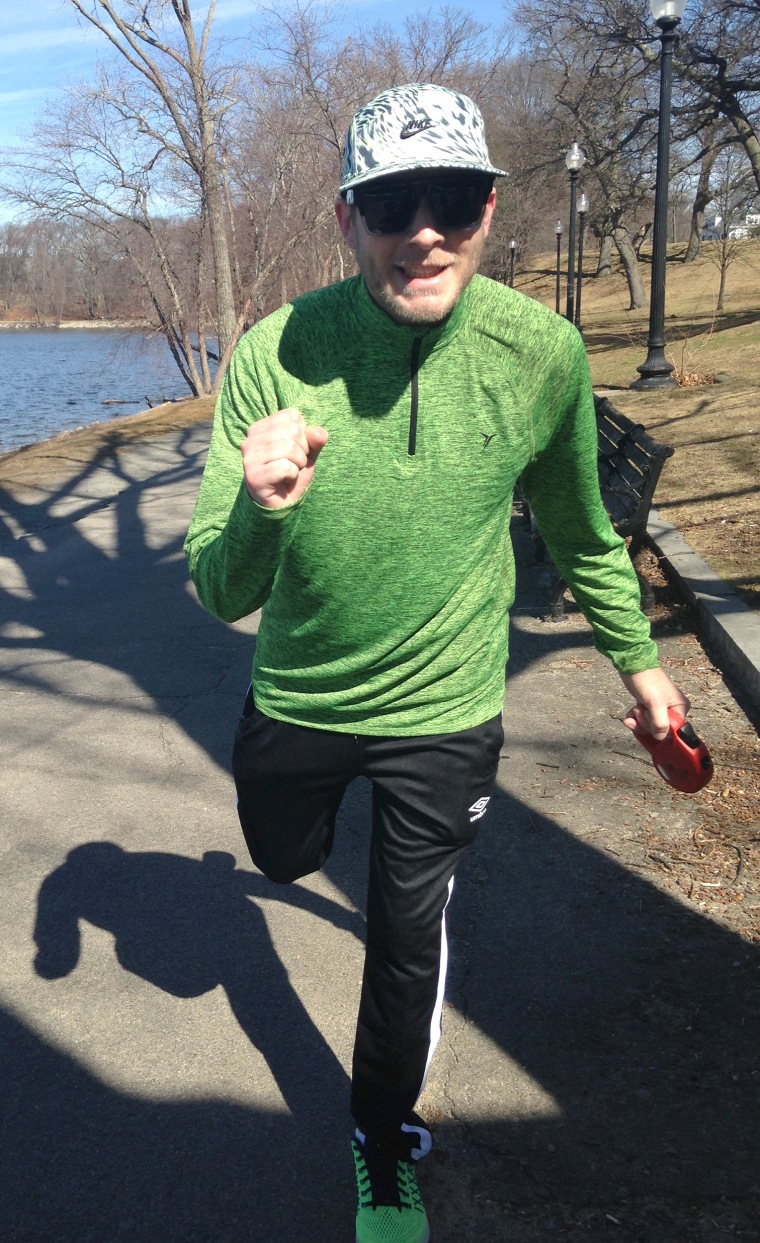 At birth, Kelly was diagnosed with cystic fibrosis, a rare genetic degenerative disease, which causes the mucous in the lungs, pancreas, and other organs to thicken and collect. This mucous build up in the lungs often leads to clogged airways and trapped bacteria, causing infections, which contribute to lung damage and eventual respiratory failure.
RELATED: Dad captures son's emotions on video after teen awakes from successful heart transplant
While treatments have extended the lives of people with cystic fibrosis, the average lifespan of a person who lives to adulthood with cystic fibrosis is 37. More than 33,000 people in the United States live with cystic fibrosis.
For four years, Kelly depended on oxygen to breath, seriously limiting his activities. He mostly walked and rode a stationary bike.
But he felt determined that life after surgery would be more active. As soon as he could, he started building up his strength. The day after his surgery he took about 40 steps. In the following days, he took more and more steps until he was walking around the hospital floor.
RELATED: Charla Nash opens up about recent face transplant setback, living independently 7 years later
After leaving the hospital and starting rehab, he walked on the treadmill at a three miles per hour pace. After a week and a half, he tried running.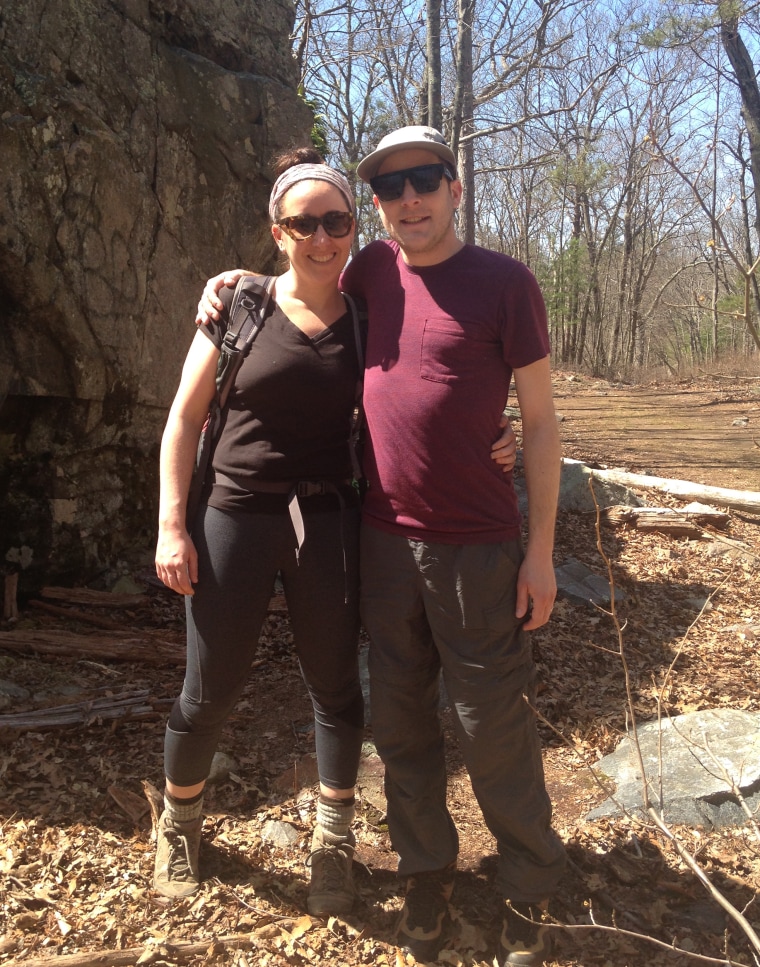 "I churned up the speed for 10 miles per hour and I lasted for 10 seconds," he said. "That was way too hard."
His therapists suggested another approach — run for 15 seconds at a time, walk, then do another 15-second run. This built up his lung capacity and strength. Nearly a month after rehab, Kelly could run a quarter of a mile without stopping.
RELATED: Grandma dances 'Whip/Nae Nae' with docs to celebrate lung transplant
"It was so exciting to go from sort of measuring things in little second and minute increments to 'okay this is an actual distance,'" he elaborated.
Despite making steady progress, Kelly couldn't run three miles on the treadmill until a month before the race.
"Suddenly everything clicked and I was able to progress much faster," he said.
On race day, Kelly felt confident and finished the race in 38 minutes and 33 seconds, slightly longer than his personal record of 38 minutes.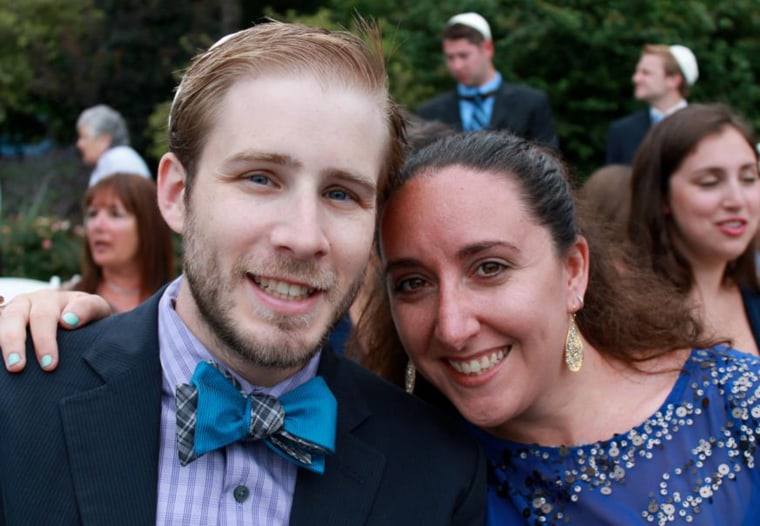 While doctors remain unsure as to how long the new lungs will extend Kelly's life, he's taking advantage of them. He and his wife hope to travel; Iceland and Japan are on their short list. They also want to buy a house and start a family. While running the race was a personal goal, Kelly hopes his 5K encourages others.
"I really want to inspire people to think about organ donation," he explained. "They would have the chance to give someone the same opportunity."
People interested in learning more about organ donation or signing up for it can do so here.