Rhemy Elsey's classmates have learned a lot about him since starting an American Sign Language club.
The 11-year-old boy, who has been deaf since birth, transferred to Mark Bills Middle School in Peoria, Illinois, this school year from Woodrow Wilson Elementary School, a resident school in the district for students with hearing loss.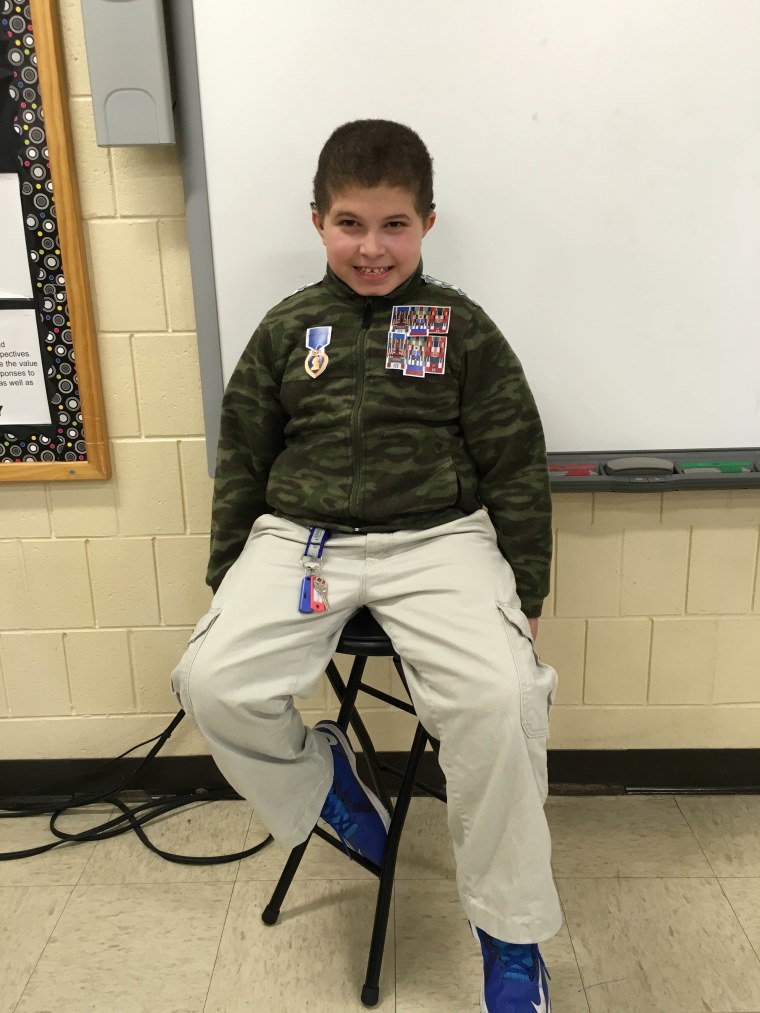 His mom, Patience Elsey, decided he was ready for middle school, and the school made sure he had his own interpreter, Tammy Alvin.
This wasn't only a new experience for Rhemy, but for his classmates as well, who had never been around a deaf student before. After meeting him, they became interested in learning sign language so they could better communicate with him.
RELATED: Starbucks barista learns to sign to communicate with customer who is deaf
Dezyrae Clarke and Tabria Smith first approached principal Laura Rodgers about starting a sign language club and then cornered Alvin in the hallway.
"They were very determined to make sure the club happened," Alvin told TODAY.com. "I loved the idea too, so I started to plan."
Since October, 12 students have been gathering every Wednesday during lunch and recess, as Alvin teaches them how to sign. So far, they've learned basic phrases, like "How are you?" and "What's your name?" She also tries to keep the material relevant with what they're learning in class.
"Instead of learning a foreign language like Spanish or French, that I can use in the future, I wanted to learn sign language so that I can use it right now to talk to Rhemy," Dezyrae Clarke, 11, told TODAY.com.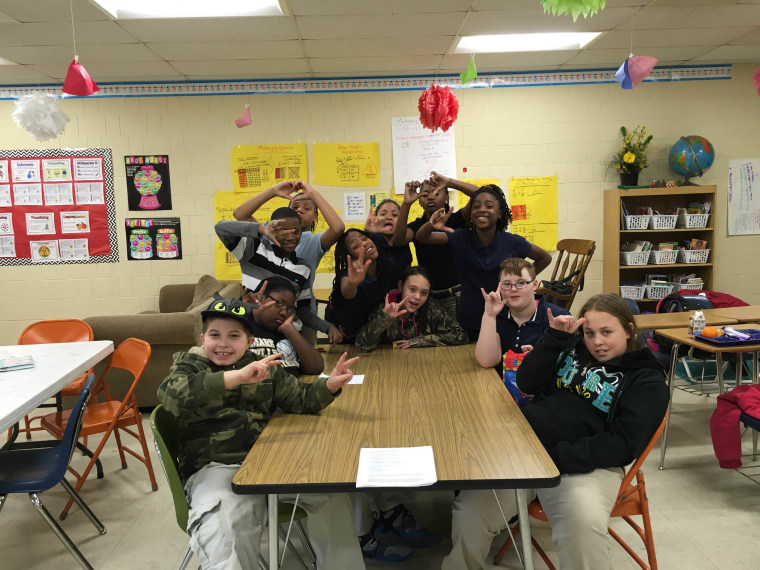 "I used to have to speak loudly when talking to Rhemy, but now we can sign to one another, so it's pretty cool," Tabria Smith, 11, told TODAY.com.
RELATED: Stanford freshman Grace O'Brien aids deaf children in developing world with Ears for Years
Students like to show Rhemy the new signs they've learned and also talk about homework and what they're interested in.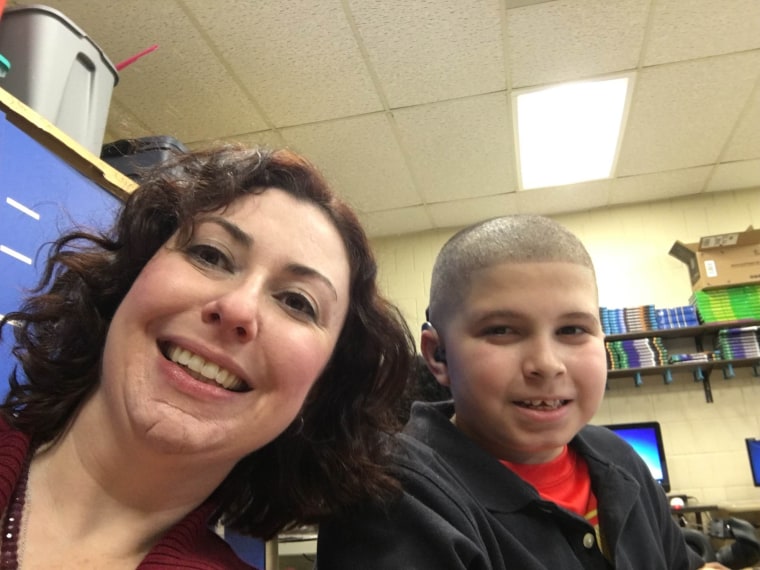 "It's been fun to see him able to interact with his peers without the necessity of me being there to interpret for him," Alvin said.
"It makes me feel happy to know they started a sign language club," Rhemy told TODAY.com, "because I looooooove sign language."