Two days after a rattlesnake attacked her on a hiking trail, a brave 5-year-old Texas girl is showing signs of fighting off the venom that had been working its way through her body.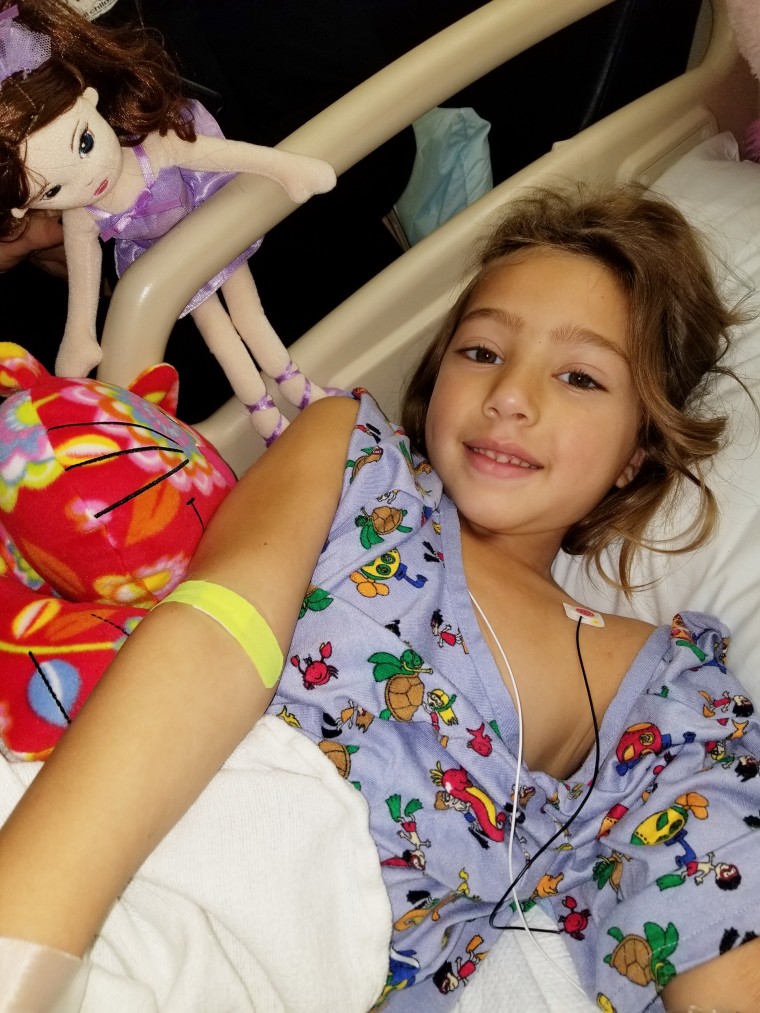 Emily Rose Oehler's nightmarish ordeal began on Saturday morning during a family outing with her mother, three siblings and a friend at Longhorn Cavern State Park in Burnet, Texas.
"The next thing I know, here comes Emily flying around the bushes screaming her head off so fast that her jacket fell right off," Alicia Oehler, Emily's mother, told TODAY. "After I picked her up, she was screaming that a snake bit her."
Rangers later spotted the snake and identified it as a 4-foot-long western diamondback rattlesnake, one of the most poisonous varieties of snakes in North America. The fact that it was a rattlesnake greatly concerned the girl's family.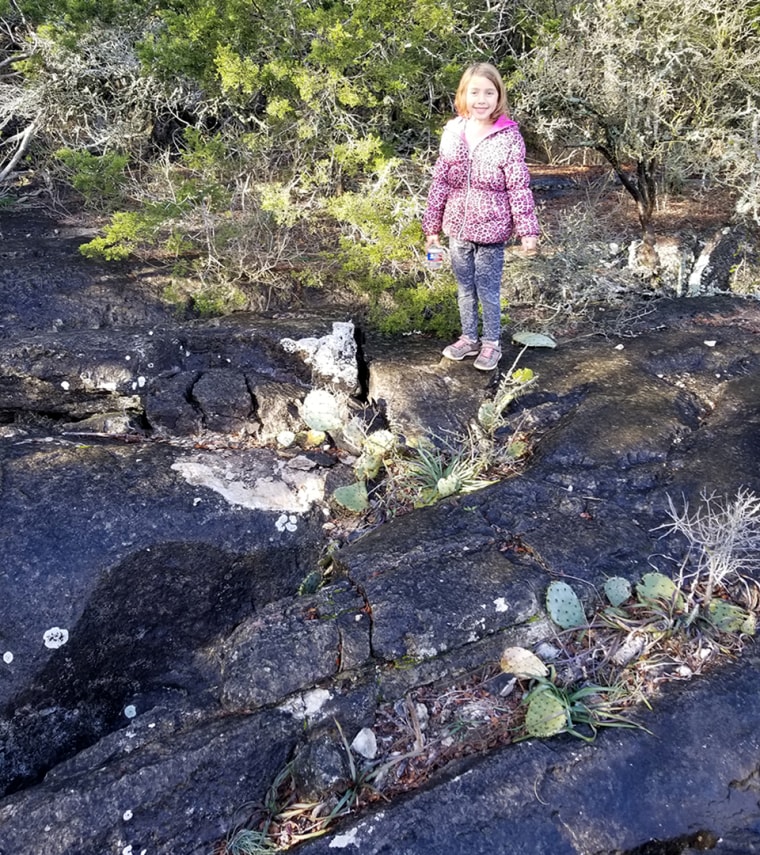 "We are a family that watches a lot of documentaries," said Oehler. "It made it that much scarier, knowing and trying to hold back every fear and emotion I could just to keep going."
With EMS on the phone, the family raced down to the park office for help. An ambulance arrived within four minutes, Oehler recalled, to whisk them to a local hospital.
Once Emily and her family arrived at the facility, paramedics determined that the girl required anti-venom available in Austin, approximately 60 miles away. "We get maybe a mile or two away and she started vomiting and wouldn't stop vomiting," said her mother. "So they called in a helicopter to rush her in for treatment."
The rest of the weekend is a blur for the family. Bags of anti-venom were pumped into Emily intravenously, but there seemed to be limited progress as the swelling continued into her abdomen. "(On Sunday), she'd be screaming and crying from the pain," said Oehler. "I'd blow on her face to calm her down. ... She's so strong."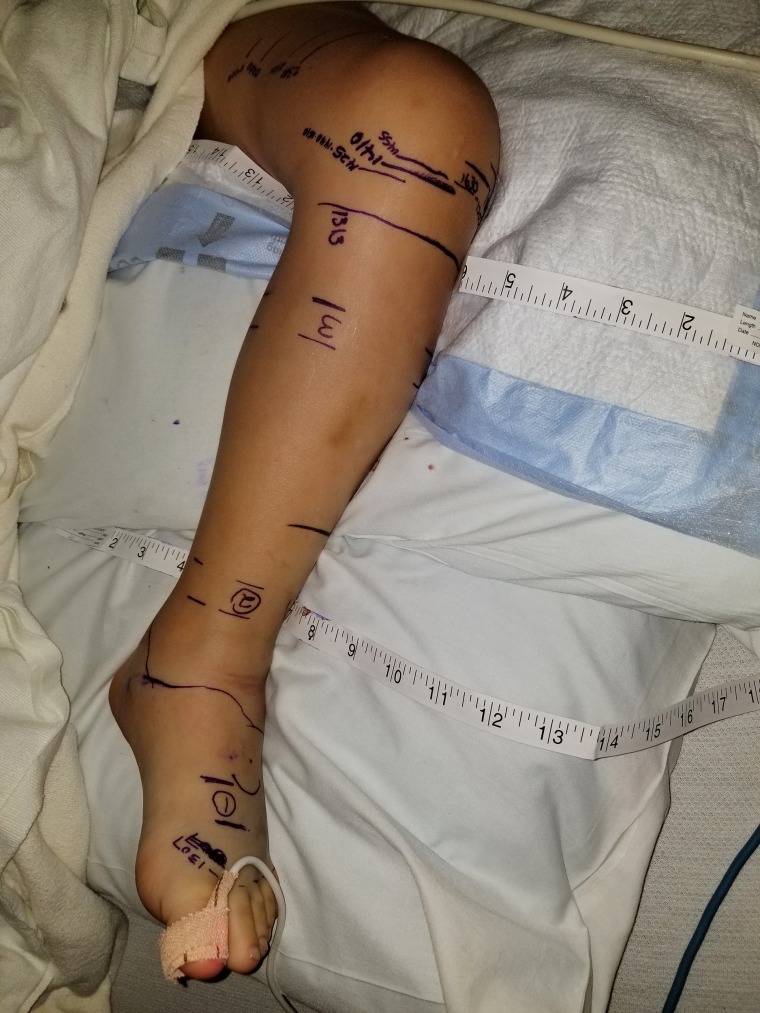 Forty-eight hours after the attack, there seemed to be some signs in Emily's blood work that the nearly 40 doses of anti-venom were finally taking effect. The pint-sized champ is already making plans for when she leaves the hospital, including replacing the clothes that were cut off as doctors raced to treat her leg.
"Today, she's got her personality back," says Alicia, the relief audible in her voice.
Now, the family is facing another challenge — an enormous medical bill.
The Oehlers don't have health insurance and are facing skyrocketing costs from the anti-venom, the ongoing hospital stay, the helicopter evac and future physical therapy. Making matters worse, Emily's dad, Wes, took unpaid time off from his carpentry job to stay by his daughter's bedside.
"We're supposed to be moving in July, and we've worked so hard to get our credit good and stay on top of bills," lamented Oehler. "And then a huge unexpected event that happened. ... But we much rather have a healthy baby girl than anything else."