For a room we spend so much time in, the bathroom often gets taken for granted when it comes to organization and decor. Products can pile up and it's hard to keep everything tidy in such a small space! But with a few tricks, you can quickly transform your bathroom into a calming oasis.
Here's how we made over Jenna Bush Hager's New York City bathroom on a budget — steal these tips for your house and feel calmer in under an hour!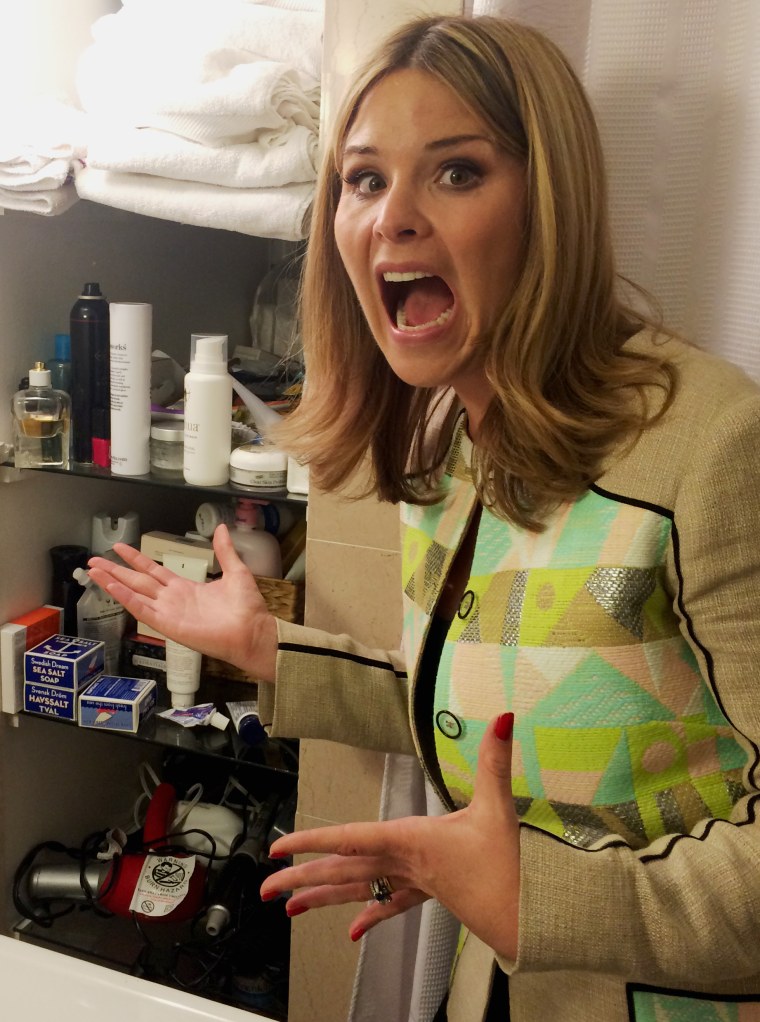 1. The 6-month rule
How much do you really use in your medicine cabinet? Clear the clutter! Go through your stuff and keep only the things you have used in the last six months.
Most makeup needs to go after six months anyway (old products can even cause infections) —and anything with a wand (mascara, lip-gloss, concealer) should only be in your cabinet for 3-6 months. After that, toss it!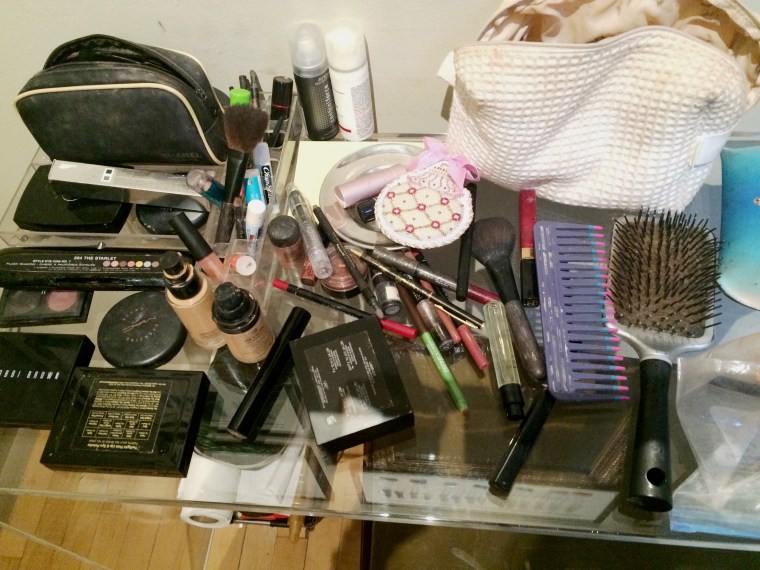 2) Store similar things together — and organize with Polaroids

Jenna shares a bathroom with her precious daughter Mila, and Jenna had all her stuff merged with her mini-me's. Here's a simple solution: Buy pretty baskets (most are under $5) and choose ones with slots on the outside that you can add pictures or labels to.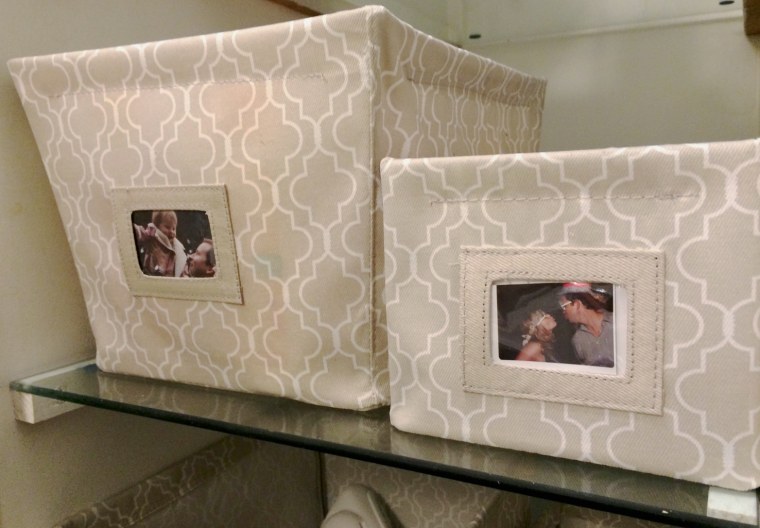 Snap pictures of your items and use these on the outside of the bins to stay organized. This trick also works to organize your shoes, or anything else you might want to keep in bins — I did this with Hoda's shoes to help her keep her closet tidy: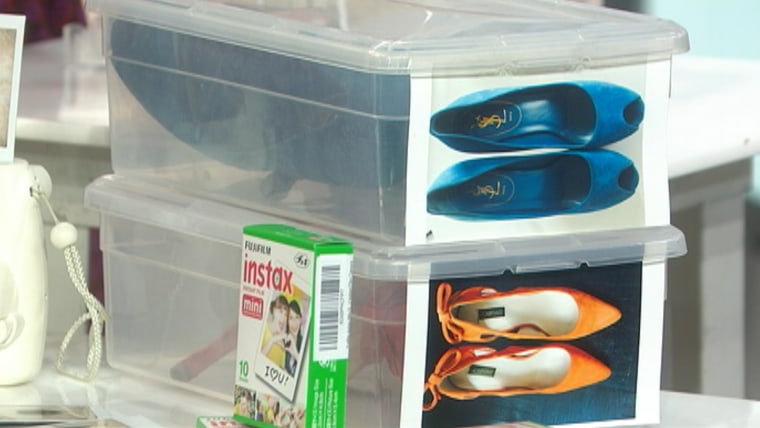 3) Bring bedroom-esque decor to the bathroom:
Candles, frames, rugs...You wouldn't typically picture these things in a bathroom, but why not? This is a room you spend so much time in, so why not make it as pretty as the other rooms in your home? A few inexpensive decor items can instantly jazz up something as not-so-typically glamorous as your toilet tank.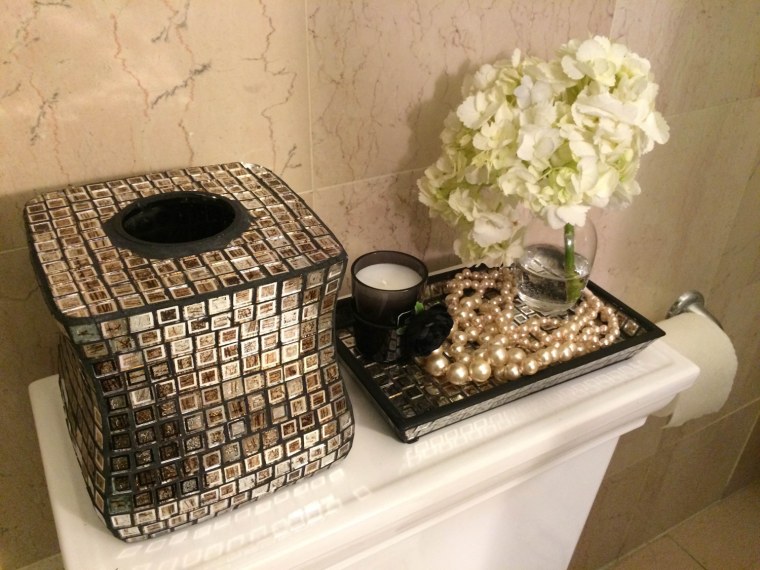 4) Hide hard-to-store items in bright boxes

Tweezers, contact lenses, biteplates...These items often find themselves all over the place with no "home!" It is ok to have an organized mess — just make sure you keep it in something pretty! Store all these hard-to-store items in bright chic boxes instead, and no one will know what's inside. Pick an accent color that brings out either the curtain or the cabinets already in the bathroom.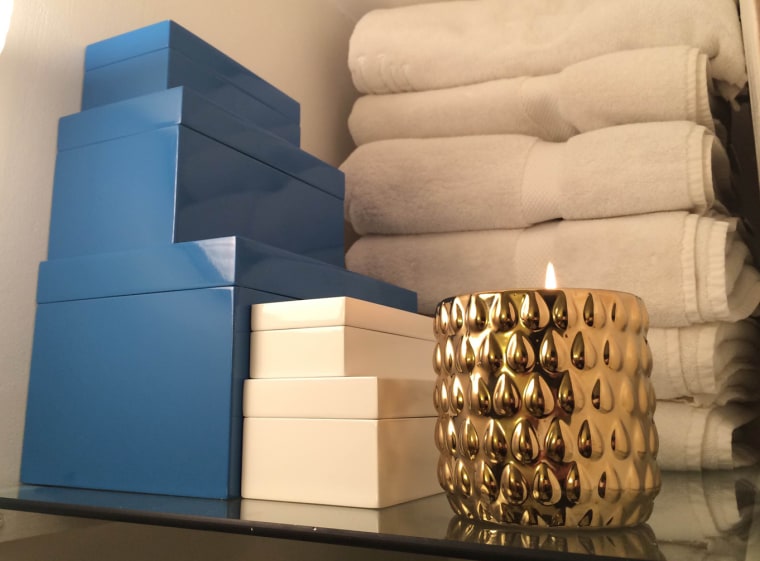 5) Put your jewelry on display
Adding a piece like this to your vanity doubles as art, but also allows you to display your favorite piece of jewelry — or even those necklaces you want to wear but never do.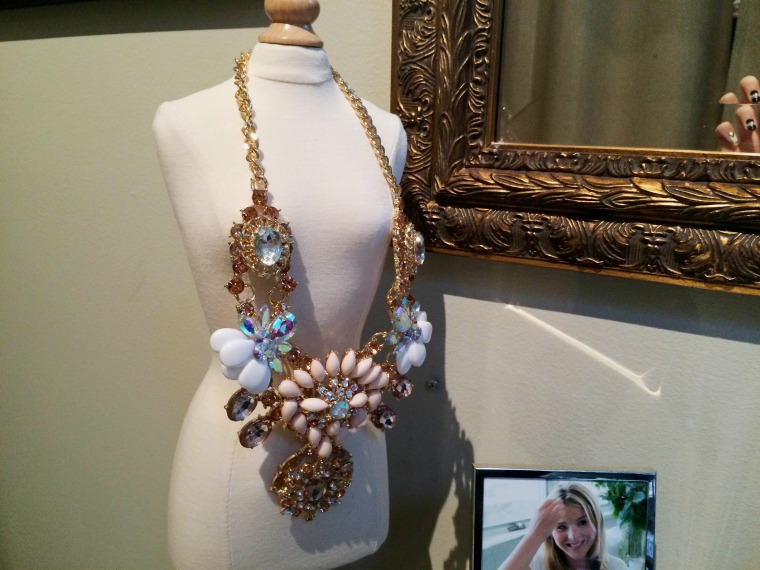 As a bonus, putting your jewelry on display can also help to remind you to wear those items you always forget about!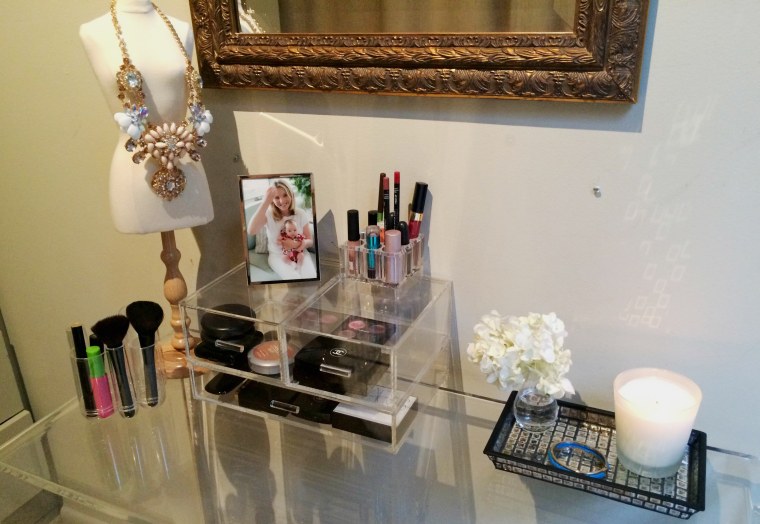 Remember: you don't have to fill every space you have! It's ok to have empty shelves — and even empty boxes and containers that you can use as decoration.
Find more of Jill Martin's #StartTODAY tips here, on her website, or on Twitter.