Editor's Note: Rebecca Dube is the Parenting editor at TODAY.com.
When a TODAY producer asked if I would let NBC News Health and Nutrition editor Madelyn Fernstrom go through my refrigerator on camera for a segment about what to throw out and keep in your fridge, I immediately jumped at the chance to improve my family's nutrition!
Haha, just kidding. Actually I stalled, suggested four other people to do it, and when that didn't work I told myself that at least I could run home and throw out all the really grody stuff before the cameras arrived.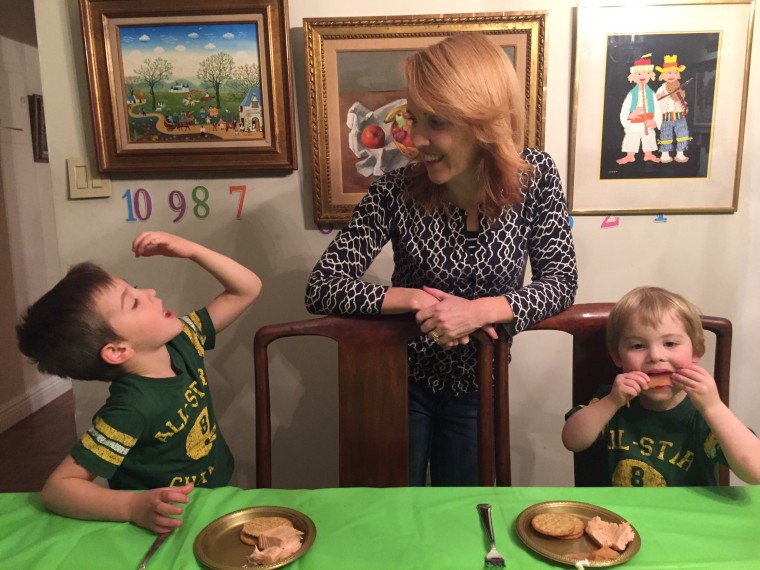 I did… and I also gave that fridge a good scrubbing. Where did all those dirty fingerprints come from? (No mystery there, my dear 2- and 6-year-old sons.) But still, Madelyn found plenty of room for improvement in my refrigerator. Here are my top takeaways from the experience: