/ Source: TODAY Contributor
Dani Shapiro is a writer and bestselling author of five novels and four memoirs. Her latest memoir "Hourglass" explores her 20-year marriage. Here, she shares what she learned during the writing process.
When I set out to write a memoir about my marriage, I was most interested in what keeps a couple together over time, growing towards, away and alongside one another. After all, we all grow and develop at different rates and in different ways.
Here are some things I learned while writing this book:
1. Kindness
It would seem to go without saying, but so often we're unkind — or secretly judgmental — to our spouses. He's gained a little weight? You don't like the way he clears his throat? (Did he always do that?)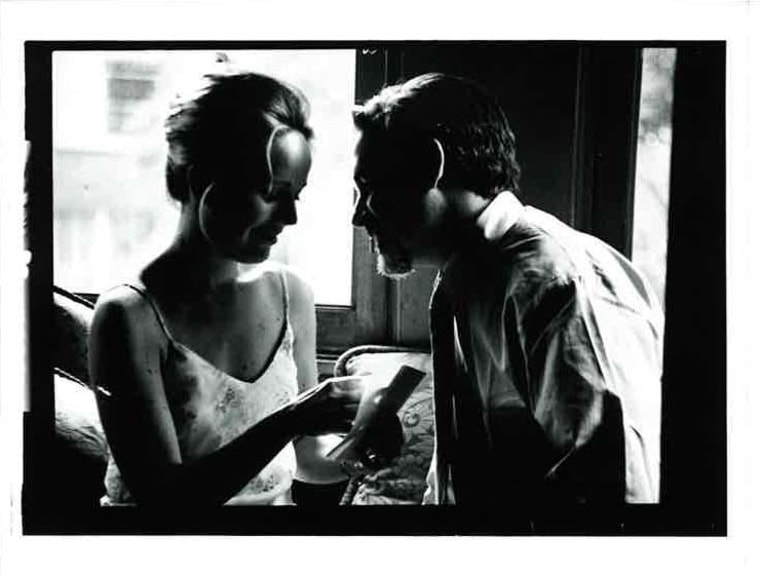 How about, instead, looking at one another with compassion? You're traveling down this road together. My husband and I dealt with a very sick child, early in our marriage. The fact that we were kind to one another during that terrifying time is something that deeply bonded us together. Which brings me to my next point...
2. Friendship
We often treat our friends with more care than our spouses. The strongest marriages, over the long run, are ones in which the couple are really close friends.
3. The hot potato
This is a big one. When I was writing this book, I realized that my husband often says to me, "I'll take care of it," about small things, and big. There was a moment in the book when things were tough at work, and he wasn't feeling very hopeful. One night, as he lay sleeping, I looked at him and thought: "I'll take care of it." It's like a hot potato that we pass back and forth between ourselves over the course of a lifetime. Who's strong right now? Who can take care of it?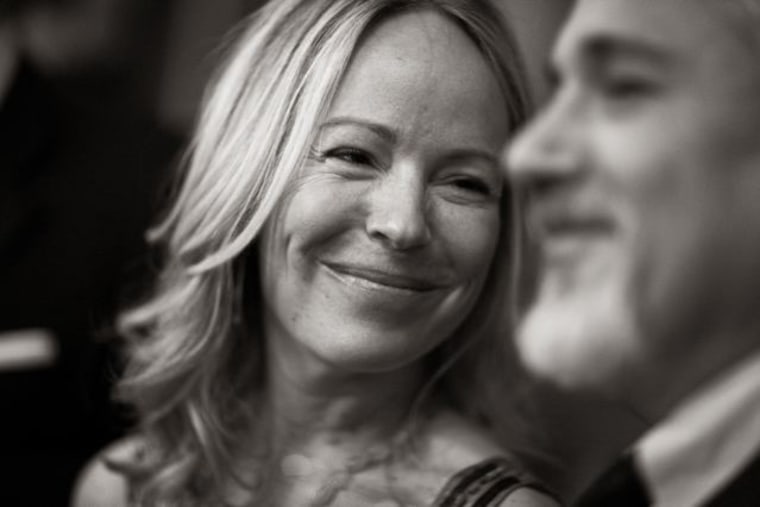 4. The third thing
Every couple needs to have a third thing, something outside of themselves that they share. For some, it's a sport. For others, a hobby. For my husband and myself, it's our writing, and our lives as writers. Children can be a third thing, but it's best if they aren't the only third thing, because then what happens when they grow up and begin lives of their own?
5. Your own language
If a couple is together over time, it means they will go through many joys and sorrows together. They will experience grief, loss, great pleasure, pride and a mutual maturing. This means that they'll develop their own language — whether they're aware of it or not. Inside jokes, sideways glances — a knowledge of one another that no one else can share. Value and cherish this knowledge, this private language. It's a beautiful thing to be so deeply known.
In the year I wrote "Hourglass" I learned so much about my own marriage. Perhaps most importantly, I learned that many of the ways my husband and I are different — which have sometimes been a source of conflict — are also a source of tremendous growth. Over twenty years, we have pushed each other to develop new muscles, to each become the best version of ourselves — not who we want each other to be, but who we are.
For more from Dani Shapiro, follow her on Facebook, Twitter and Instagram.