More than 70 million American adults have high cholesterol, and this specifically refers to LDL-cholesterol, the bad type that increases our risk for heart disease, according to the Centers for Disease Control and Prevention. Fortunately, research has shown that making smart food choices and exercising has been shown to help reduce LDL cholesterol. Try adding these good-for-you (and delish) picks to the menu:
1. Apples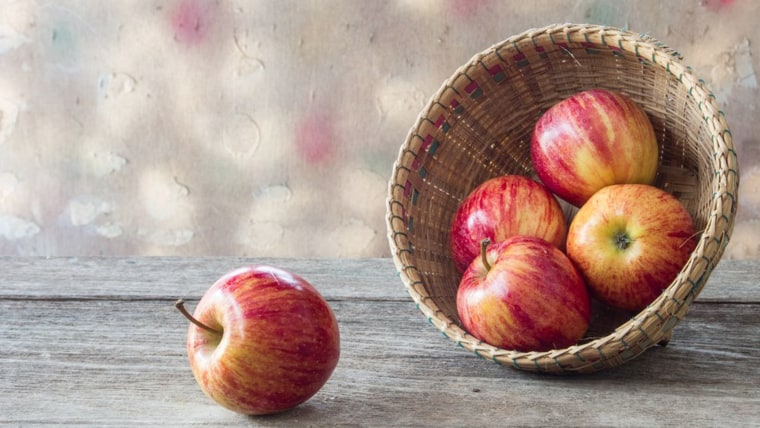 It's cliché, but true — an apple a day just may keep the doc away! The beloved fruit is a nutritional powerhouse and has specific cholesterol-lowering capabilities, partly because it contains pectin, a type of carbohydrate we're unable to digest. Pectin then binds to cholesterol and helps to carry it out of the body, preventing it from being absorbed into the bloodstream and clogging up our blood vessels.
Enjoy one plain or try them in this apple nachos recipe.
2. Lentils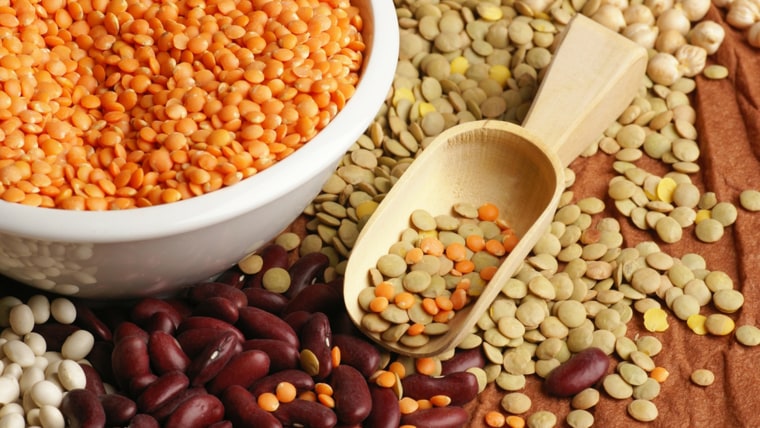 It's time to show lentils some long overdue love. Not only do they contain 18 grams of protein and 16 grams of fiber per cup, but they also tend to take the place of fatty meat when you enjoy them at meals. That means you're getting a huge hit of fiber and replacing a food that is often high in saturated fat — win-win when it comes to blood cholesterol levels.
RELATED: Plant-based protein: 5 sources to add to your diet
Whether you're cooking with red, yellow, brown, green or black lentils, there are so many delicious ways to enjoy: make lentil soup or chili, use them as a salad topper or serve seasoned lentils as a side dish.
Try my lentil walnut taco "meat" or lentil sloppy Joes.
3. Avocados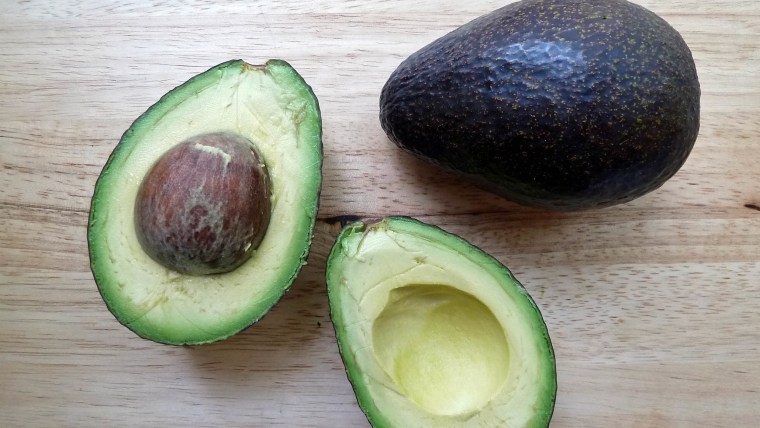 Gaining loads of attention and respect lately, this creamy green fruit (yep, it's considered a fruit) can also help to normalize high cholesterol numbers. That's because it contains fiber and monounsaturated fat, which helps raise good cholesterol and lower bad cholesterol.
RELATED: Ripen an avocado in 10 minutes
Sure, you can use it to whip up guacamole, but if you want to have some fun, try this kid-friendly version of avocado toast. I've also been working avocado into desserts, like these avocado ice pops.
4. Oats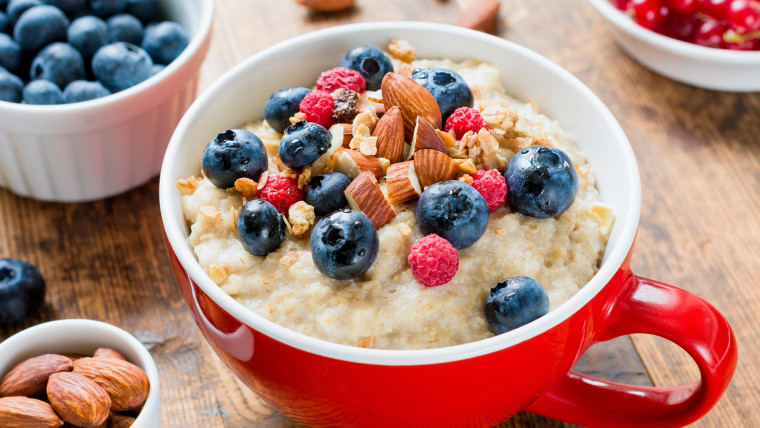 Oats are a breakfast staple that continues to rise and shine on so many levels — health, yumminess and convenience. Enjoy a nice warm bowl of oatmeal for breakfast, and the fiber dissolves to form a gel that binds to cholesterol, preventing you from absorbing it. Good morning, indeed!
Need some more inspiration? Try my overnight chocolate-banana oats or add a dose of fiber to smoothies, as in this strawberries and cream smoothie.
5. Chia seeds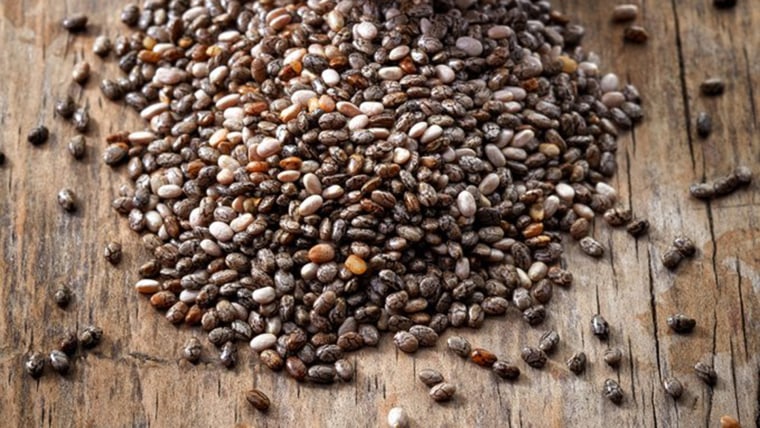 Chia seeds have certainly moved beyond those kitschy pottery pets from the early 80s. In fact, I refer to them as "nutrition sprinkles" because they have the ability to boost the health quotient of just about any meal or snack. They contain soluble fiber, which can act like a cholesterol-magnet, helping to escort it out of the body. Chia seeds also contain omega-3 fats, which have been shown to help reduce harmful triglycerides.
RELATED: Why chia, flax and other super seeds get so much hype
Give them a try in my lemon chia vinaigrette salad dressing.
For more healthy recipes, follow Joy on Twitter, Facebook and Pinterest. For more diet and nutrition advice, sign up for TODAY's One Small Thing newsletter!