A few weeks ago, I gave Hoda Kotb's closet a much needed tune-up. We put aside more than 60 items Hoda doesn't use anymore, and listed them on a few websites where you can make cash selling used clothing and accessories. (Money raised from Hoda's items will go to shine a light on pediatric cancer research.)
If you're ready to turn your closet into cash, here are 5 sites that make selling your old or unwanted items easy: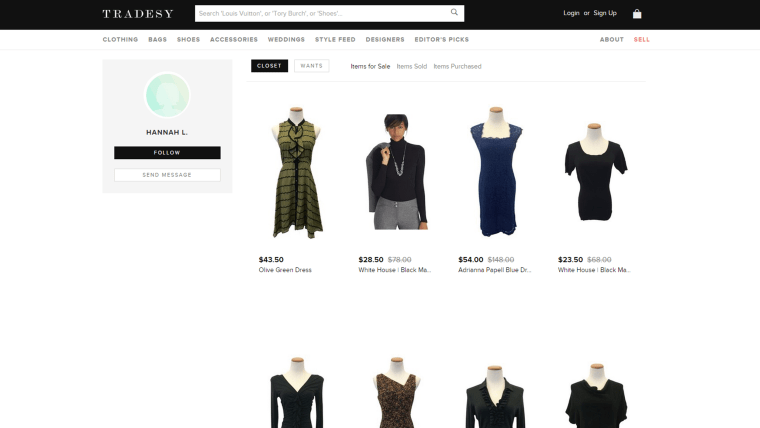 1. Tradesy.com
The website Tradesy.com charges the lowest commission of any other online retailer. They charge only 9 percent commission on each sale, which means you pocket 91 percent of the selling price. 

The benefits: No cost to list your items, free returns for the buyer and free shipping for the seller.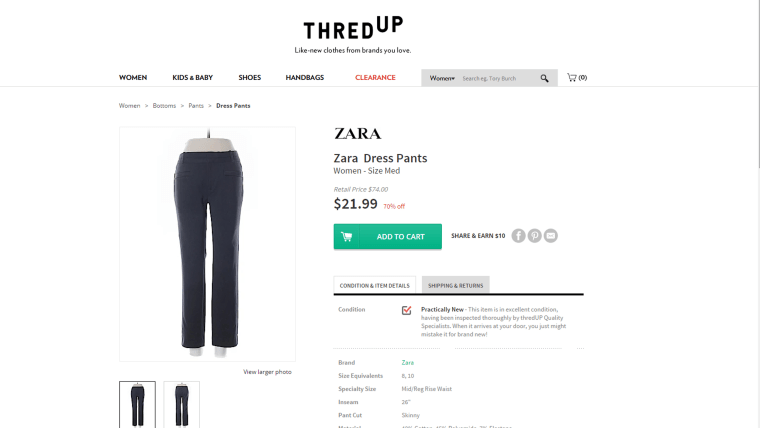 2. Thredup.com
This online retailer pays you upfront for the items you want to sell. Once you sign up, they'll send you a clean-out bag for your clothes. All you have to do is fill the bag with the things you no longer want (they must be in good/great condition), send it back, and they'll do all the work!
The benefits: The Thredup team does just about all the work: Reviewing your items, taking photos of them, listing them and shipping to the buyer.
On average, you earn about 40 percent of the selling price and up to 80 percent of the selling price for designer items.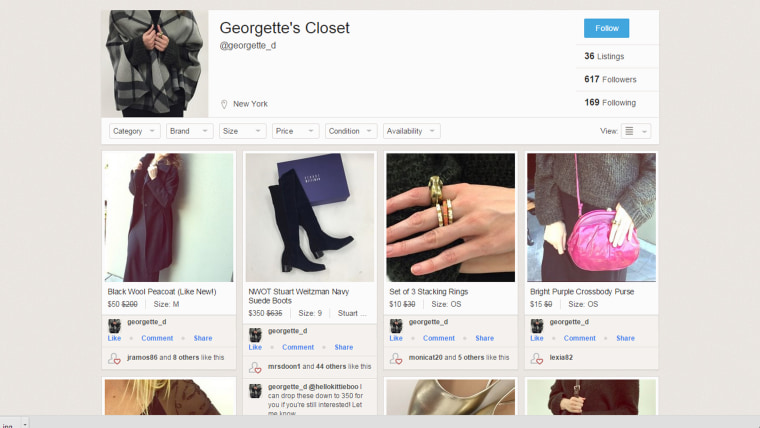 3. Poshmark.com
All you need to sell items on this site is your mobile phone. Just upload some pictures of your items, write a quick description, and boom: In less than 60 seconds, your item is up for sale to millions of shoppers. I listed some of my mom's items for sale here and was extremely successful! Poshmark takes 20 percent of sales that are $15 and over, and a commission of $2.95 for anything under $15.
The benefits: Poshmark's 20 percent fee covers shipping, payment processing, customer service and any other backend details, so all you have to focus on is selling! Plus, as a shopper, you can find tons of great brands on the site for up to 70 percent off, like Tory Burch, Kate Spade, Louis Vuitton, Chanel, Zara and J.Crew.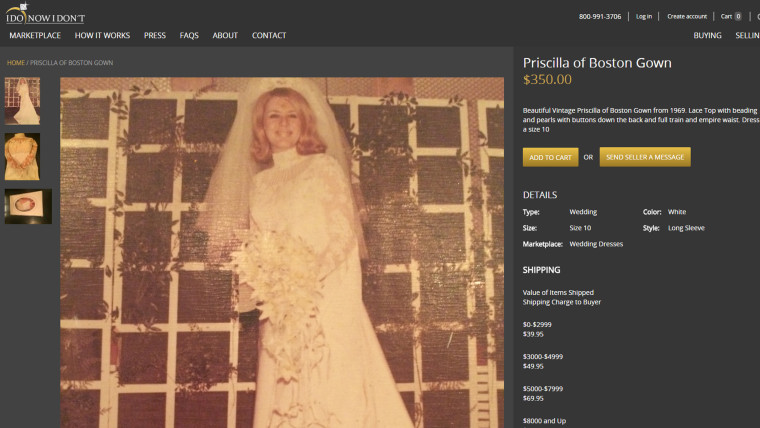 4. IdonowIdont.com
One item many women have trouble parting with is her wedding dress. My mother, for example, is in a beautiful marriage (46 years this Feb. 1st!) so why hang on to the dress? I tried it on and it's way too tight for me — so I won't be wearing it when I get married, as much as I'd like to — so I convinced her to sell it.
The benefits: This site allows you to upload pics of dresses, jewelry and accessories right from your home.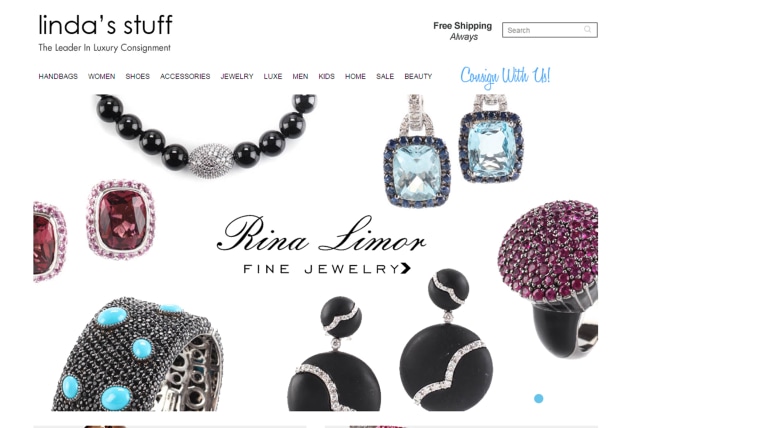 5. Linda's Stuff 
This consignment store on eBay makes $25 million a year on buying and selling used and new goods. For most items, you'll make 62 percent off of the selling price. For higher priced items, you'll make even more. 
The benefits: The company will pick up your items for free, research and set a price and post on eBay. You do not have to pay for any fees associated with the sale (eBay fee, PayPal fee or shipping).
Here are a few tips for selling on eBay from Linda Lightman, the owner of Linda's Stuff.
Take good photos: Linda says 5-6 photos item is a good ida. Think like a customer. They are relying on you to show them the product, from the entire item, to the label, to defects, to anything that you'd want to see in the store. 

Accurate descriptions are key: Honesty and accuracy builds loyal and happy customers. They buyer relies on your words. The title is the first place to start and definitely include designer names, item name and anything that helps people search.

Ship fast and cheap: When you shop online, you have to wait for the item which isn't as much fun. Be prepared to ship immediately after someone buys it and ship it fast and cheap so that they get it while there's still excitement.

It's in the bag: According to Linda, handbags are the holy grail in the resale business. Handbags always do well, and are usually a quick sell if you keep them in great condition. Plus, they're one-size-fits-all.