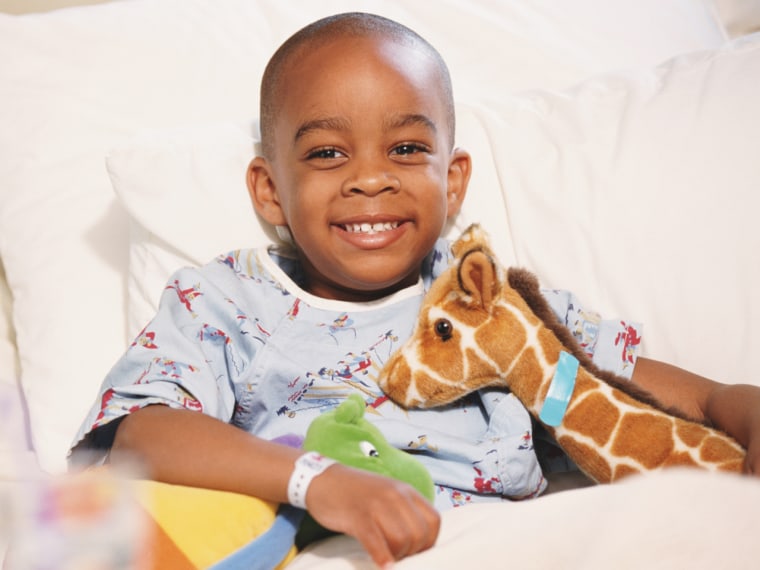 At children's hospitals nationwide, a growing number of very sick children are finding hope in never-before-tried treatments. And the quality of care isn't just important to those families; a new poll found that 40 percent of Parents readers have a child who has been treated at a pediatric hospital. We took both routine care and difficult cases into account for our latest survey of children's hospitals. Last fall, members of the National Association of Children's Hospitals and Related Institutions each provided more than 1,000 pieces of information.
We crunched the numbers with guidance from medical advisors, emphasizing treatment-success rates, research studies, and doctors' experience. Where there was a close call, we gave the edge to hospitals that provide extra TLC for families of outpatients and inpatients: private NICU rooms, play areas that are open 24/7, and music and art therapists to hang out with kids. Whether a child needs a cast for a broken arm or a bioengineered cancer drug, an asthma inhaler or a double lung transplant, these top hospitals have children covered -- and then some.
1. The Children's Hospital of Philadelphia
It's the leader in kids' cancer research. Besides using successful treatment for the sickest leukemia patients, it has masterminded a way to wipe out certain types of neuroblastoma and lymphoma with a single pill. Researchers found that some kids have a genetic snafu in the expression of a protein that's linked to the diseases, and they worked with a drug company to develop medicine that inhibited the protein. Seven of eight kids studied with lymphoma, and one of two with neuroblastoma, are in remission. "Targeted therapies for children with cancer are a hot area of research," says Dr. John Maris, director of the hospital's Center for Childhood Cancer Research. "Chemotherapy kills off healthy cells too, while our new treatments zero in on just the bad ones."
2. Boston Children's Hospital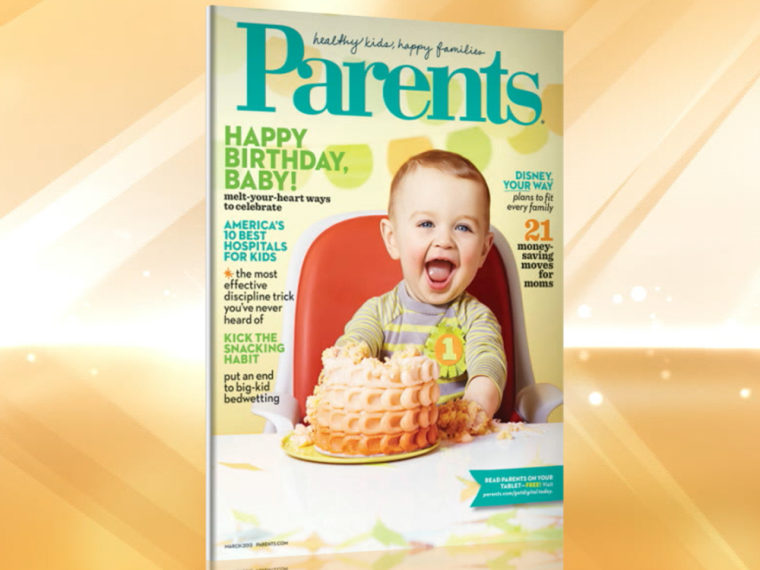 What do a 9-year-old who has six new organs and a toddler with autism have in common? They're among the thousands of patients taking part in high-profile studies: Boston Children's published 2,000 research papers in the last two years. The latest autism work focuses on kids who have genetic links to the disease; they're being given medication that interferes with the chemical pathways thought to trigger symptoms. "When we tested it in animals engineered to have the same genetic abnormalities, most of their symptoms disappeared," says Dr. Leonard Rappaport, chief of the division of developmental medicine. In the pediatric transplant center, surgeon Dr. Heung Bae Kim pulled off a medical first: In a 14-hour operation, he transplanted six organs simultaneously in Alannah Shevenell, who was battling a rare tumor that engulfed her entire abdomen. "Alannah was so sick before the surgery that she had never even been to school -- we relied on a tutor," says her grandmother Debi Skolas. "Now I have a bunch of her fourth-grade classmates running around the house and I can never find where she put my phone, but I wouldn't change anything for the world."
3. Cincinnati Children's Hospital Medical Center
When 8-year-old Samantha Schaller suddenly developed heart failure, a rare side effect from a common virus she'd caught, doctors at Cincinnati Children's tried a new approach to get her back to her spirited self. The fix her family pinned all their hopes on: a temporary RotaFlow Left Ventricular Assist Device, or LVAD for short. "It's a surgically inserted pump that puts the heart on vacation while we treat the virus that caused the problem," says Dr. David Morales, chief of cardiothoracic surgery. "Only a couple of hospitals have experience using a temporary LVAD." Four days after Samantha got the device, her own heart had healed, and the LVAD was removed. She spent about another week in the hospital recovering. "A music therapist came in to play her Taylor Swift songs on the guitar," says her mom, Heather. "The hospital took care of me too. I was so anxious once that the hospital's holistic healing specialist even gave me a back rub!" And the post-hospital months have been encouraging: Except for taking heart medication and getting more frequent checkups, Samantha is enjoying a normal life.
4. Children's Hospital of Wisconsin, Milwaukee
For her entire life, 6-year-old Lillian Yuska has been in and out of the hospital with gastrointestinal problems. "She was treated at many well-known facilities, examined by numerous specialists, has had countless tests and procedures," says her mom, Danielle. "We have been blessed in that many serious medical conditions were ruled out, yet it was frustrating not to have an answer." When Lillian came to Children's Hospital of Wisconsin two years ago, she had a new test to look at all of her genes. Doctors here had been the first in the nation to sequence the entire genome of kids with unexplained illnesses. They hunt for mutations in every gene and try to match their findings to a known condition. "We were practically dancing in the hallway when we discovered what was wrong with Lillian," says Dr. David Bick, medical director of genetics. The diagnosis: tricho-hepato-enteric syndrome, a rare inherited bowel disorder. Although there isn't a treatment yet, doctors will monitor her for liver problems and heart disease, complications associated with the condition. "We are also in the process of joining an international registry to find out more about other children who have the same condition," says Danielle.
5. Children's Hospital Colorado, Aurora
Last year, the first pill to treat an underlying cause of cystic fibrosis (CF) hit the market, thanks to initial testing at Children's Hospital Colorado. "I burst into tears of gratitude when I heard about it," says Jennifer Heinicke, whose 8-year-old daughter, Annelise, was diagnosed with CF during a routine newborn screening. The medication, called Kalydeco, targets a genetic mutation that interferes with the transport of chloride in some patients. "It worked beyond my wildest dreams," says Dr. Frank Accurso, head of the hospital's pulmonology department, who is now testing a combo of Kalydeco and another medication that would potentially help up to half of the patients with CF. Since Annelise started taking the tablet last Valentine's Day, she hasn't missed school because of breathing problems and has been playing soccer, hiking, and tap dancing. Says Jennifer: "I can barely keep up with her."
For the full list of top 10 children's hospitals, and more information, go to Parents.com.