When doctors realized they couldn't save Theo Omondi's life, his parents wondered if they could donate their infant's organs. Their generosity makes Theo — who died at 41 days old — the youngest organ donor in the United Kingdom and his organs are already saving others.
"For us, it was only and still is a difficult time, however it was never a difficult decision to support Theo to make his donation. We believe he would have wanted to help others if he had been able to grow up and make the decision himself," Theo's parents said in an open letter released to the British media on Dec. 21. They are remaining anonymous, and are not doing interviews. They only released Theo's first and middle name.
"We are proud of what Theo could do."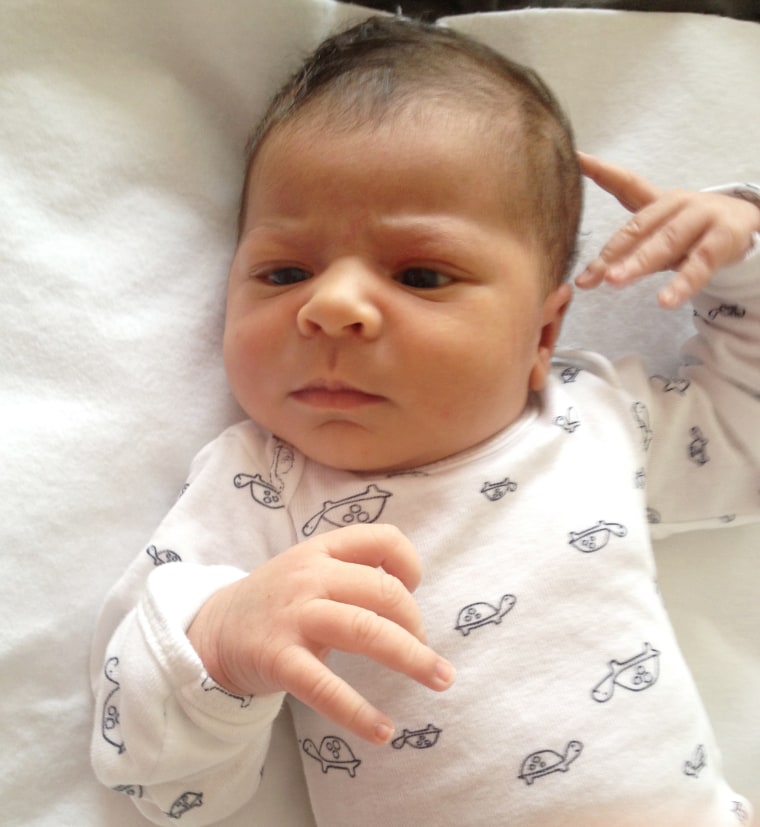 RELATED: After her tragic death, a 14-year-old girl's organ donation saves a teen's life
What Theo is doing is saving lives. At 5-months-old, Imogen Bolton underwent a double-lung transplant to receive Theo's lungs, which most likely makes her the youngest person in Europe to undergo this surgery, according to the Great Ormond Street Hospital in London (GOSH).
While Imogen appeared healthy at birth, a few weeks later she caught an infection and end up in the hospital. For the next several weeks, she was in and out of the hospital before experiencing respiratory arrest. That's when doctors learned she suffered from Alveolar capillary dysplasia, a rare and fatal lung condition.
"We were told how babies with the condition usually only survive a few weeks after they are born, so the diagnosis was a huge shock," said mother, Hayley Bolton in a statement the hospital shared with TODAY.
Doctors at GOSH told the Boltons that a double-lung transplant would save Imogen's life, but they weren't optimistic about the chances of finding a match for her. Still, the Boltons put Imogen on the waiting list and hoped for the best.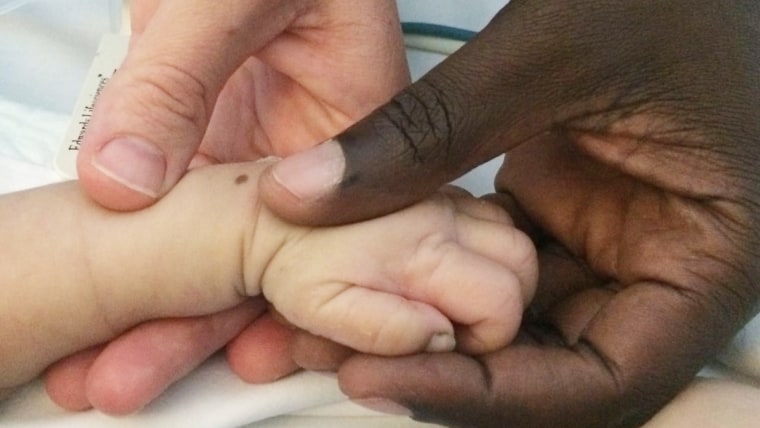 RELATED: Baby gets life-saving liver donation from 'Star Wars' fan
A week later, a phone call changed their lives — Theo's lungs matched Imogen.
"It all happened so suddenly. We knew most children needing organ transplants spend weeks and months waiting, and some never get the call," Bolton said.
As far as the doctors know, Imogen, who weighed 4.5 pounds when she was born late last year, is the smallest child to ever have a double-lung transplant in the country. Despite her size, Imogen did well during the seven-hour surgery and spent only a week in intensive care. After several months in the hospital, she returned home.
"It was a huge relief," Bolton said. "The difference was amazing, and a few weeks after the transplant Imogen was back to her usual chirpy self."
Imogen continues to thrive.
"We will be eternally grateful to them for making the decision to donate at such a difficult time. Without their gift our baby wouldn't be here," Bolton said.
Theo's impact is growing. His kidneys went to another child and his liver cells might help up six other people. In the United Kingdom, 6,500 people, including 150 children, are waiting for organs. In the last 12 months, 452 adults and 11 children died while on the waiting list, according to the NHS Blood and Transplant.
For Theo's family, his donation gives them some peace.
"We search for our son's presence everywhere and every day. Now we have known one of the brightest places in Imogen," the family said. "A once-in-a-lifetime chance meeting of two little people bravely and beautifully fighting for life."