When students at a Tennessee high school heard that one of their teachers battling cancer had received some difficult news, they wanted to do more than just send him their thoughts and prayers.
The entire high school student body at Nashville's Christ Presbyterian Academy decided they wanted to let Latin and Bible teacher Ben Ellis know in person how much he has meant to them.
About 400 students loaded onto buses to go to Ellis' home on Sept. 8, where they sang Christian hymns as he watched and sang along from his window with his wife, Shelley, by side. Video shot by a family friend of the touching scene was passed along and shared by country singer Tim McGraw on Facebook.
RELATED: Cancer patient transforms chemo into must-see photo shoot
"It was a place where the veil between heaven and Earth felt very thin,'' Christ Presbyterian headmaster Nate Morrow told TODAY about the scene. "Ben said back to the students that he loved them and that they need to continue to love each other as well."
"It was beautiful and unforgettable,'' Ellis wrote in a post on his CaringBridge page.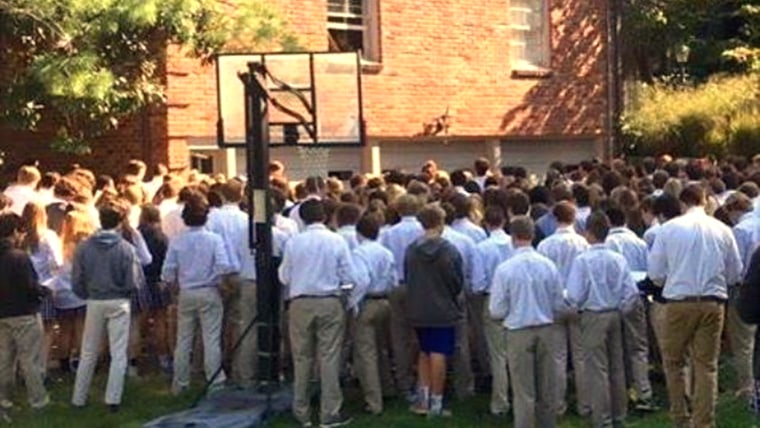 Ellis had still been teaching while undergoing chemotherapy and radiation treatments for esophageal cancer — until last week. His family decided to stop treatment on Sept. 7 as the cancer had rapidly spread to his lungs, according to his CaringBridge journal.
Ellis has five children, all of whom attend Christ Presbyterian Academy, which consists of students from pre-kindergarten through 12th grade. Once the students and administrators received word of Ellis' grave condition, they decided in the spur of the moment that morning to make the trip to his home in Nashville.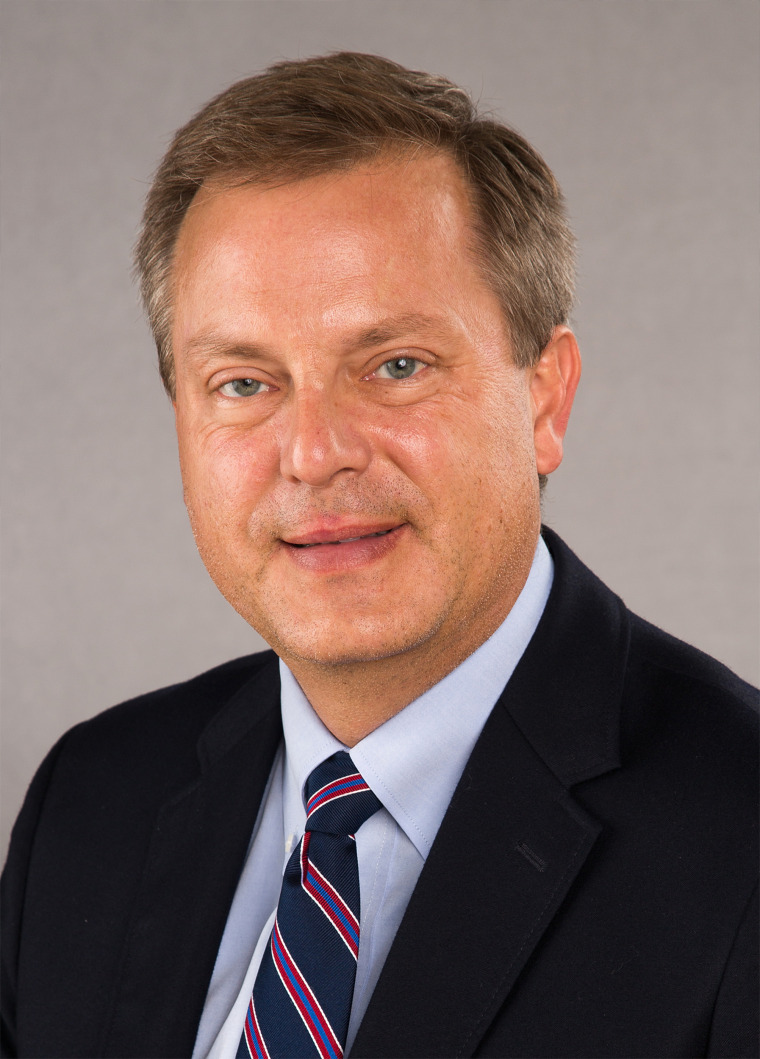 "It's beautifully ironic that a man who has spent his life pursuing people so that they feel seen and known is now being seen and known for his story,'' Morrow said. "If Ben were on the phone with you, no one would be more excited that this gospel message is being shared."
The video has been watched more than 20 millions times, with many parents sending kind messages about Ellis in response to McGraw's post.
RELATED: Cancer survivor with one lung climbs world's tallest peaks
"He is the definition of a teacher, a role model, a servant,'' wrote Shannon Lee Seibert, who has two children in the school. "The kids were giving back to him some of the love he has given them."
"The visual just hits something very deep in people and to watch this picture of love in action has been absolutely beautiful,'' Morrow said.
Follow TODAY.com writer Scott Stump on Twitter.