As great as it is to have a few favorite workout moves that you can do on a regular schedule, sticking to the same moves will make your muscles fall into a routine. At some point, we all need to change up what we're doing.
So I put together this workout. There are only four moves, but they're ones that move your body in a variety of ways to build strength and blast calories.
We all have to challenge our bodies to get in shape. It's how we change for the better and get stronger and healthier!
Here's how it works: These four moves form your circuit: Russian twists, cardio squat thrusts, steam engines and wide shuffle. Start by doing 20 reps of each move, then repeat with 19 reps of each move, then 18, 17, and so on, until you count your way down to 1.
If you're pressed for time, you can do 20 reps of each move and then repeat the circuit 3 times for a quicker workout.
1. Russian twists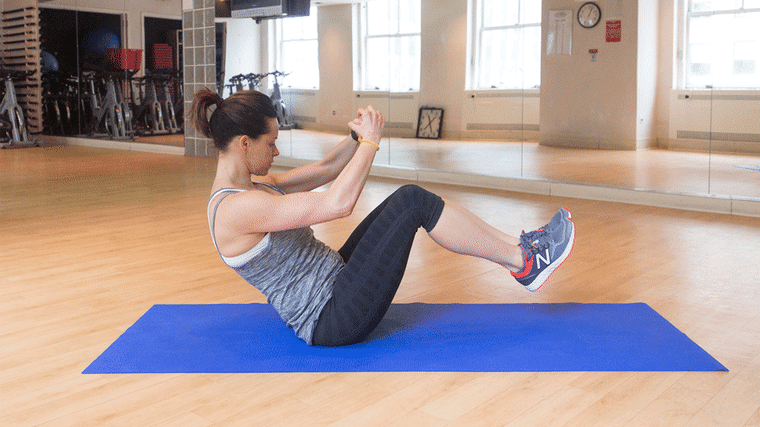 Sit on the floor with your feet off the ground and knees bent toward the ceiling. Hold your hands together and twist your upper body to the right side, touching your hands to the ground. Bring your hands and torso back to the center, and repeat on the left side for 1 rep.
2. Cardio squat thrusts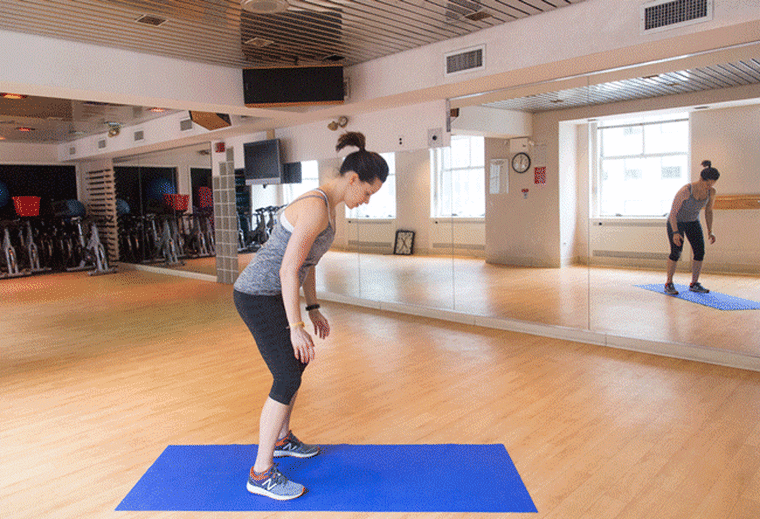 Begin in a standing position and bring your upper body to a plank position. Complete four mountain climbers (bring your right knee and left knee forward under your shoulders for one mountain climber). Rise to stand for 1 rep.
You can modify this by swapping out mountain climbers for pikes or just a standard squat thrust.
3. Steam engines: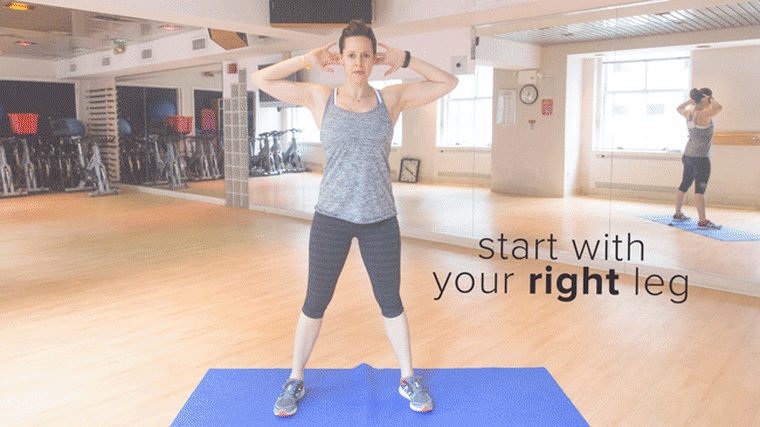 In a standing position with your hands behind your head, bring your right elbow and left knee together. Then bring your left elbow to your right knee. That's 1 rep.
4. Wide shuffle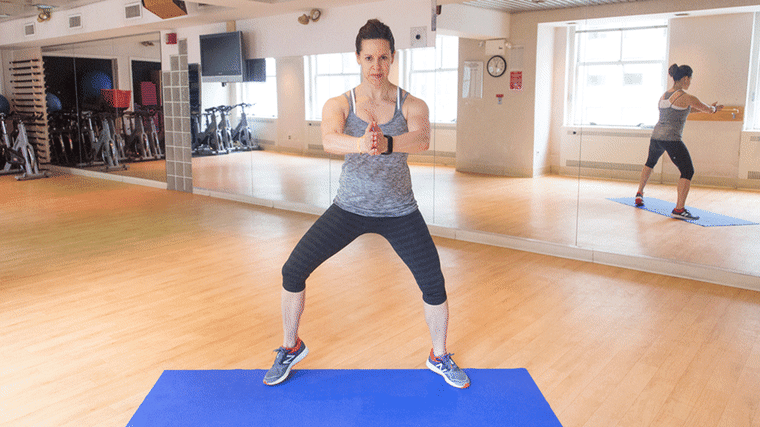 Standing with your legs wider than your shoulders, do a football shuffle or a very fast jog in place, keeping your legs wide apart. Engage your glutes and and squeeze your arms together tightly so nothing jiggles (it's an amazing way to engage your upper body!).
Want more of Jenna's Fit Tips? Sign up for my weekly newsletter!