It's time to get your favorite green ensemble ready! St. Patrick's Day is almost here and we're ready to celebrate with a menu that will sham-ROCK your world.
There's so much to love about green fruits and veggies: They're filled with antioxidants, vitamins and body-loving enzymes that do your body so much good.
So, this St. Patrick's Day we're using nature's naturally green-hued goodies to celebrate the luck o' the Irish! We hope you enjoy these healthy, festive recipes from morning to night!
"Kiss me, I'm Irish" kale smoothie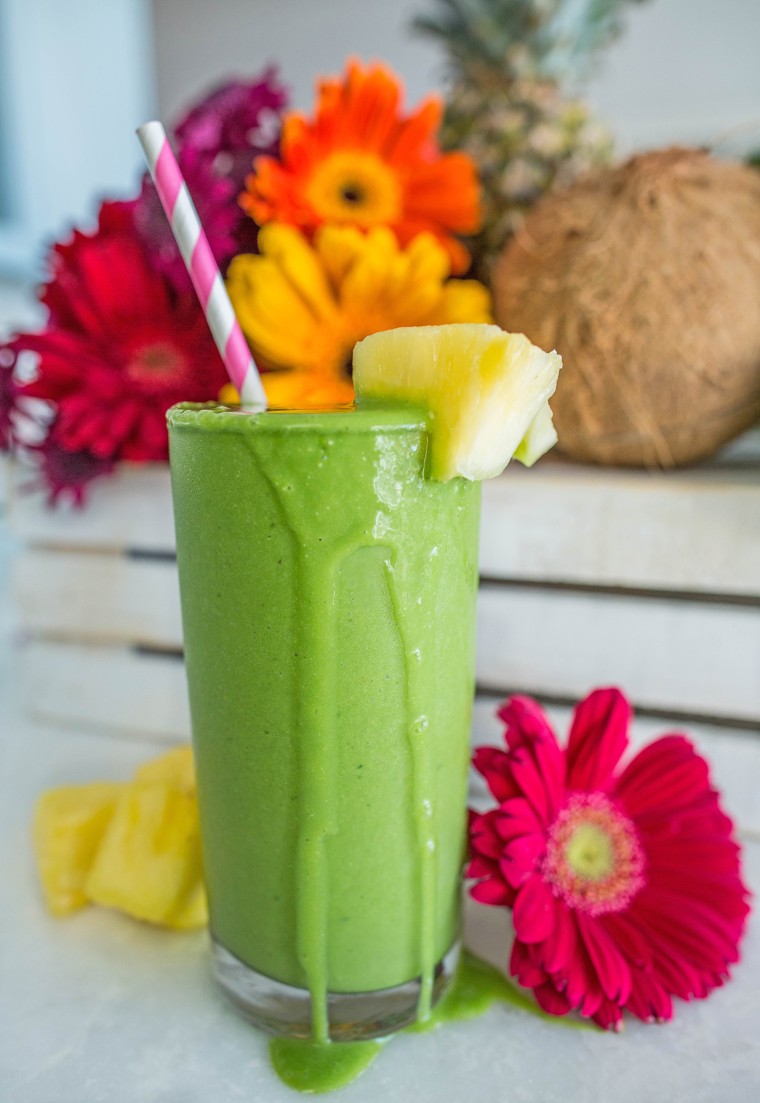 Makes 2 servings
2 cups green kale
1 cup almond milk, unsweetened
1 tablespoon coconut flakes, unsweetened
1 small banana, previously frozen
1/4 cup fresh or frozen pineapple
1/4 cup fresh or frozen mango
1 teaspoon powdered or fresh ginger
1/4 teaspoon cardamom
1 scoop protein powder
RELATED: Get your green on! Make shamrock shakes — and healthy shamrock smoothies — at home
Directions:
Add kale and almond milk to a blender. If you're not using a high-speed blender, de-stem kale first.
Blend for a few minutes to ensure kale is completely broken up and smooth.
Add remaining ingredients to the blender and continue to mix until smooth. Serve and enjoy!
Shamrock collard wraps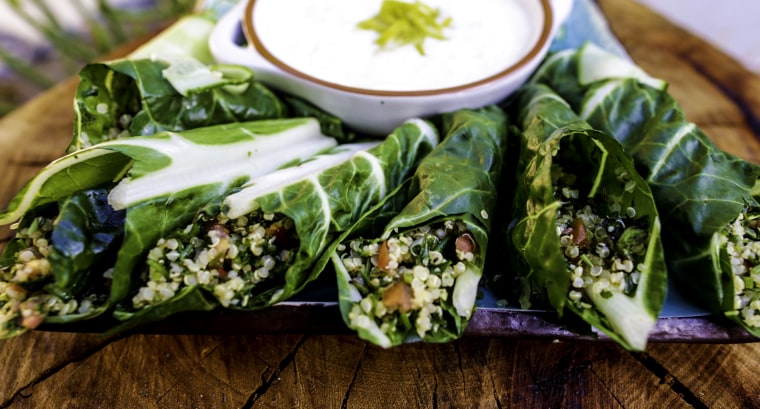 Makes 1 serving
1 large collard green leaf, rinsed
1/4 cup cooked quinoa
1/4 avocado, sliced
1/4 cucumber, sliced
1/4 cup shredded carrots
1 lime
RELATED: Leafy greens recipes: Delicious coleslaw wraps, collards and more
Directions:
Open collard leaf flat out on a plate. Spread a thin layer of cooked quinoa across the leaf.
Place the sliced veggies on top and squeeze the lime over the veggies. Tightly roll up the collard leaf until you have a neat roll.
Stick toothpicks all the way through the the roll at 1-inch intervals. Cut the roll into sections between the toothpicks. Serve the sections like mini sushi rolls with your favorite dipping sauce. Hummus is great with this!
Key lime pie bites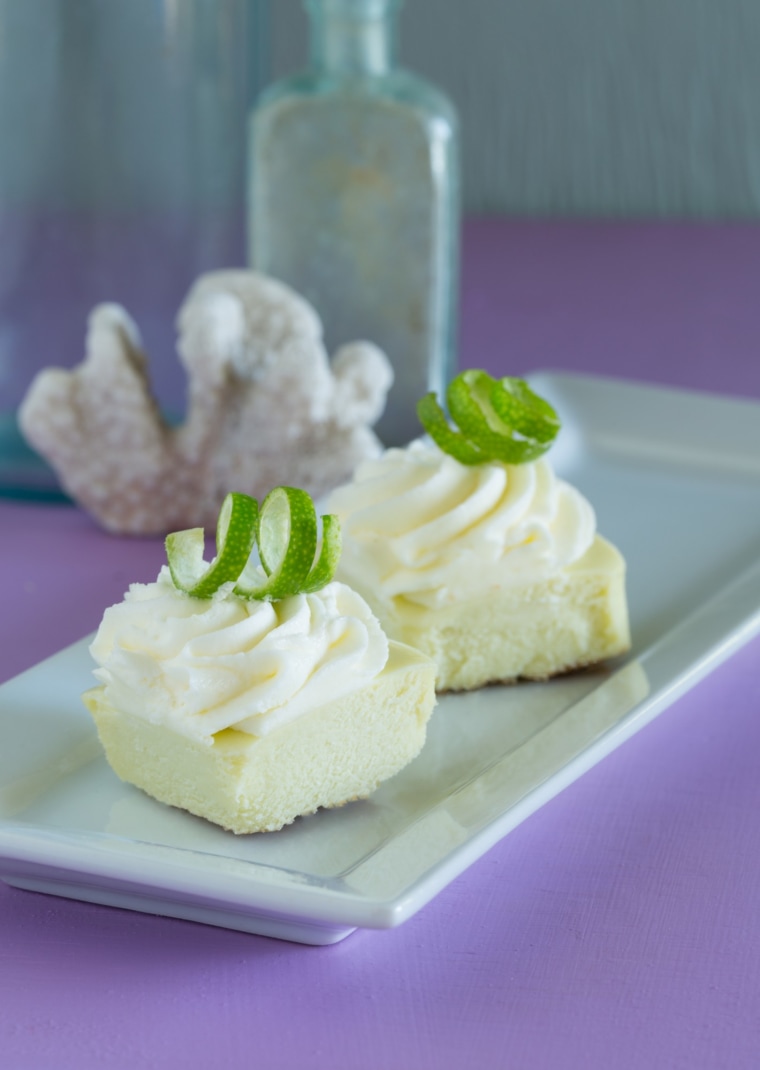 Makes 12 bars
3 good and ripe avocados
1.5 cups lime juice
1/2 cup agave, light
1 teaspoon vanilla extract
1 pinch sea salt to taste
1 can coconut milk — just the milk no water
3 tablespoons coconut butter, melted
3 tablespoons coconut oil, melted
RELATED: Bake a deliciously creamy Key lime pie
Directions:
Place avocados, lime juice, agave, vanilla, salt and coconut milk in a high speed blender, and mix until fully incorporated and smooth. Add the coconut butter and coconut oil while blender is still moving. Kick into high gear and wait until silky smooth.
Pour into little tart pan or 7-by-7-inch pan. Top with crushed macadamia nuts and coconut flakes. Place in fridge to chill for 8 hours — or into freezer for 4 hours.
Garnish with a slice of fresh lime... or a teaspoon of lime zest!
Cucumber mint St. Patrick's Day cocktail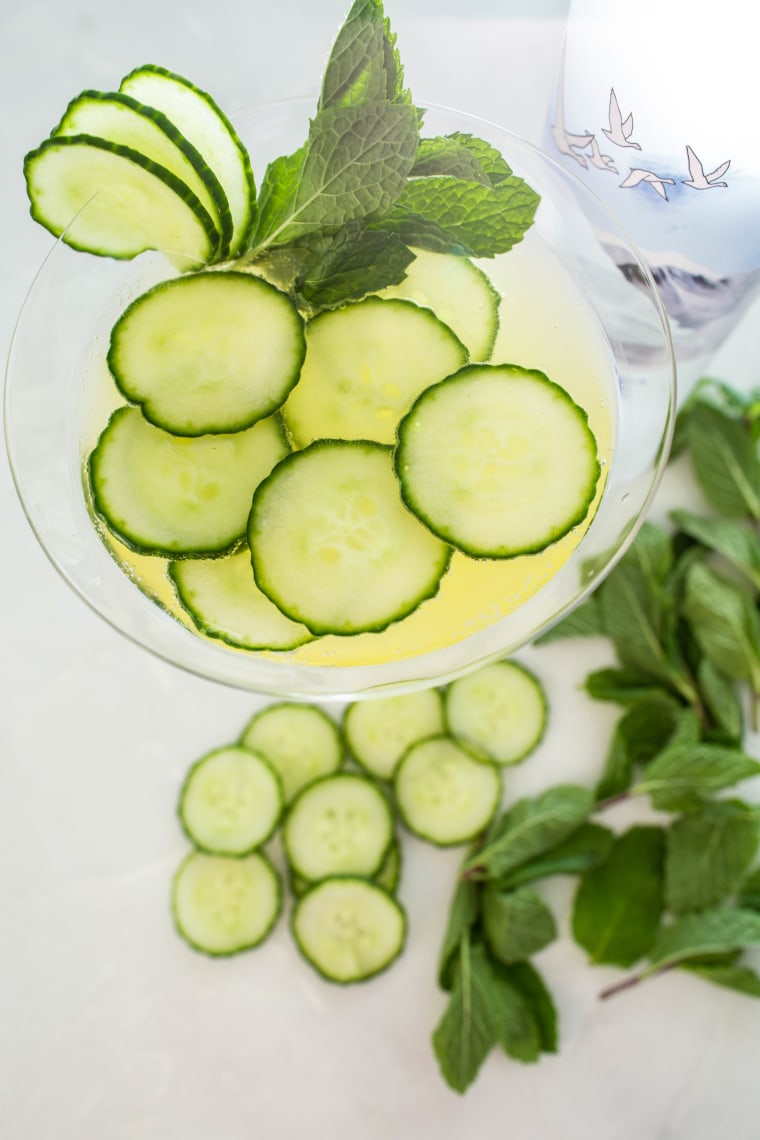 Makes 2 servings
4 ounces of fresh pineapple juice
6 ounces of sparkling water
2 ounces of vodka
English cucumber, sliced
Sprig of fresh mint + more for garnish
Directions:
In a cocktail shaker, muddle a sprig of fresh mint with pineapple juice.
Add sparkling water, ice, vodka and shake it up. Pour into martini glass over a few thinly sliced cucumber slices. CHEERS!
Karena Dawn and Katrina Scott are the founders of Tone It Up — a fitness and lifestyle brand. They are certified personal trainers, nutritional coaches, and best friends. Karena and Katrina have taken the world by storm with their fun, quirky and energetic approach to fitness and have built a vibrant community based around friendship, accountability, motivation, and inspiration. To learn more, follow them on www.ToneItUp.com and @ToneItUp.