Call them the Sisterhood of the Tutu.
Four young girls who first became friends when they were all being treated for cancer have put on their tutus for a smile-filled reunion in celebration of the end of their treatments at Johns Hopkins All Children's Hospital in St. Petersburg, Florida.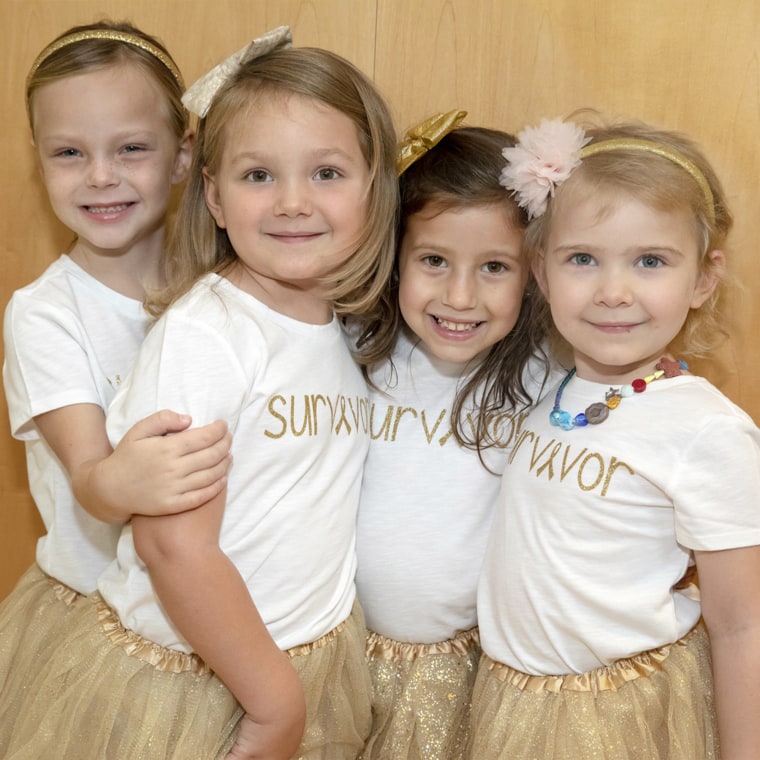 Ava Luciano, Lauren Glynn, McKinley Moore and Chloe Grimes re-created a photo they first took in September 2016, when they wore pink tutus to keep their spirits high during their treatments, while also bringing attention to National Childhood Cancer Awareness Month.
This year, the quartet posed wearing shirts with "survivor" printed on them, paired with matching gold tutus, to celebrate a much happier time. Ava is 4, while the other three girls are all 5 years old.
"I think it's about celebrating the present and how far they've come and how much they've changed,'' Alyssa Luciano, Ava's mother, told TODAY.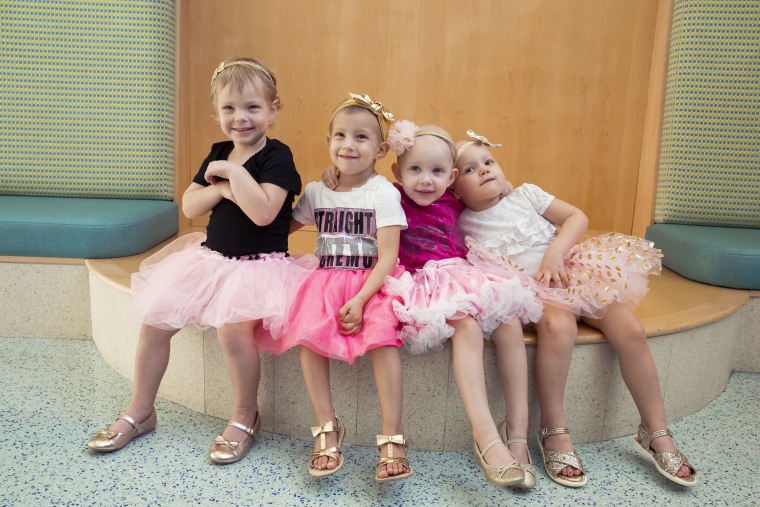 The 2018 photo came after the girls completed more than two years of grueling treatments.
"The first year we did it, all four were still in intense chemo, and they were all still kind of limping,'' Luciano said. "This year, they were jumping, and that was something they all spent so much time in physical therapy trying to accomplish. Now we can't keep them still!"
Ava, Lauren and McKinley were all diagnosed with acute lymphoblastic leukemia, a common childhood cancer, while Chloe was treated for pleuropulmonary blastoma, a rare childhood lung cancer.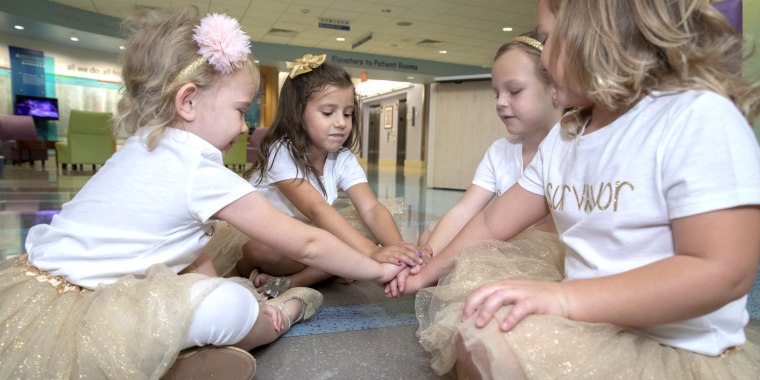 Some of the mothers knew each other previously through mutual friends, but they all became close when their daughters bonded in the playroom of the hospital's oncology floor.
If one of the girls would feel down, another would get her to play and take her mind off the pain.
"We were thankful they had other kids who were able to understand what each other was going through,'' Luciano said.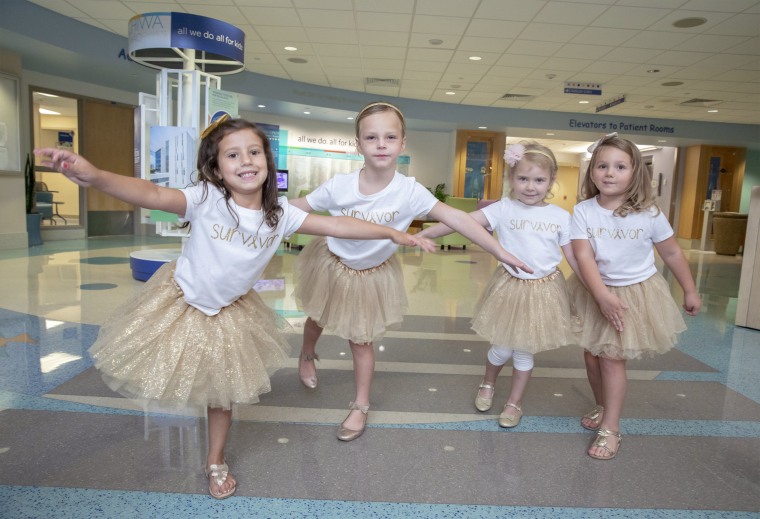 The mothers were also grateful they were able to have a reunion with all four of the girls.
"Thankfully our four are still here, but it's sad to see how many kids we lost along the way,'' Luciano said.
The families remain close, now celebrating birthdays together instead of the difficult milestones they had to endure over the past two years.
"As many times as the hospital can bring the girls together, we will be there,'' Luciano said. "We were talking at the photo shoot saying, 'I hope we're still doing this in 20 years.'''