How do you tell people you have breast cancer in your 20s or 30s, when it's the last thing a young woman is expecting to hear?
When Jennier Beaudet, a lawyer in Goffstown, New Hampshire told her parents of her diagnosis at age 27, they were "completely blindsided," she says. "We have no family history. Their reaction was disbelief. 'How can this be happening?' "
A positive diagnosis of cancer is overwhelming and scary at any age. But for younger patients, breast cancer, a condition few of their peers have experienced, can feel particularly isolating.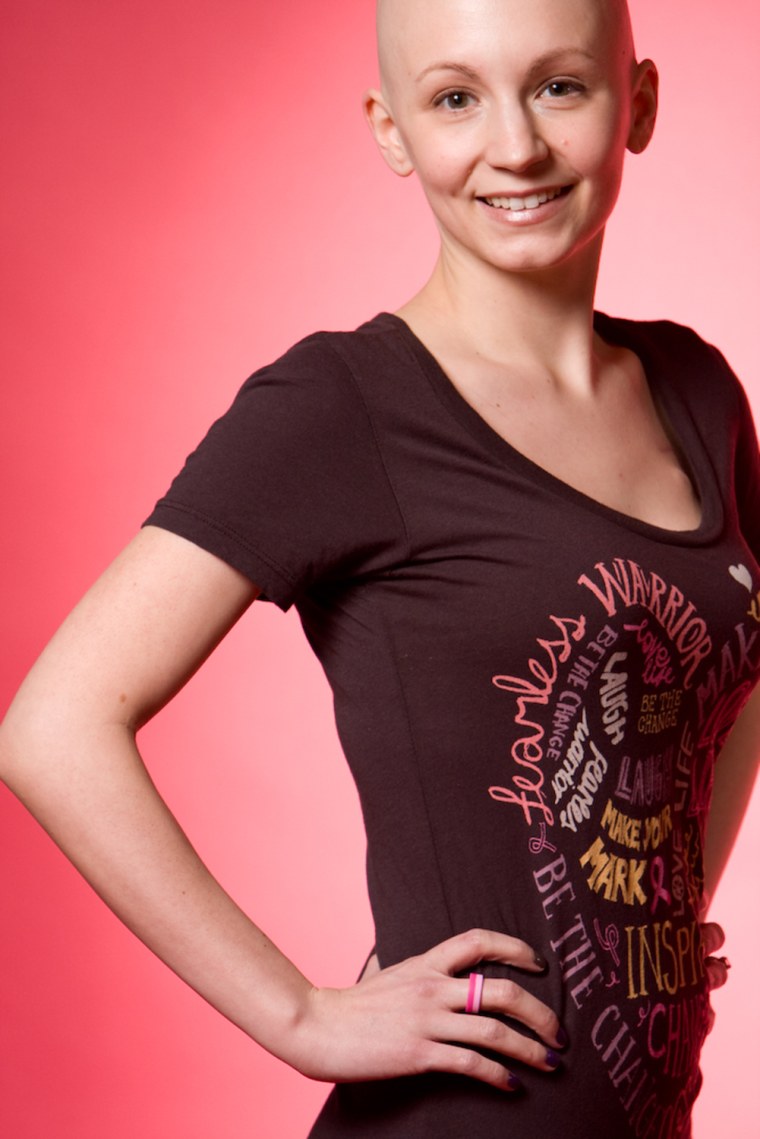 Young women are more likely to be single or have young children and they are less likely to be financially stable or established in their careers. Also, women often worry about being a "downer" or a burden — so for those in their 20's and 30's, "breaking the news" to friends can be an especially emotional experience, one that doctors say can cause stress during the early stages of their treatment.  

When Jennifer Merschdorf was diagnosed at age 36, she and her husband avoided that anxiety by alerting friends with an email. 

"We basically said, 'hi everybody ... if you have any way of connecting Jennifer with another young woman [with breast cancer], please send her information,' " says Merschdorf, the New York-based CEO of Young Survival Coalition (YSC), a nonprofit offering support and resources for young women with breast cancer
Within 24 hours, Merschdorf says, she had "13 angels," as she calls them — 13 young women, breast cancer patients and survivors, from all over the world, friends of friends, who "got her through the first weekend" of her diagnosis.
According to the American Cancer Society, there are an estimated 250,000 breast cancer survivors living in the US who were diagnosed at 40 or younger, with around 13,000 new cases expected annually. While that accounts for less than 6 percent of cases in a given year, studies show that young women are more likely to have aggressive forms of the disease. 
Beaudet, now 35, told a close work friend in person, but asked the friend to tell others. Her colleague shared the news on Beaudet's behalf, sparing Beaudet the extra stress of having to tell each co-worker individually. "She told them, explaining that it wasn't a secret [that I had breast cancer] but I wasn't in a place to talk right now, and that made it a lot easier with everything I was going through."
For young women, social media can be another powerful way of sharing the news, without having to sit dozens of people down for an emotional conversation. Roxanne Martinez, 34, of Fort Worth, TX, was diagnosed four years ago, while seven weeks pregnant.

"For me, Facebook was definitely ideal, the easiest and quickest way to reach many friends and family," says Martinez. "I got to share the information in the privacy and comfort of my own home," she explains. "But even more, I would go back throughout my journey and read all the comments I got afterwards, all this amazing encouragement and uplifting words and it made all the difference when I needed it."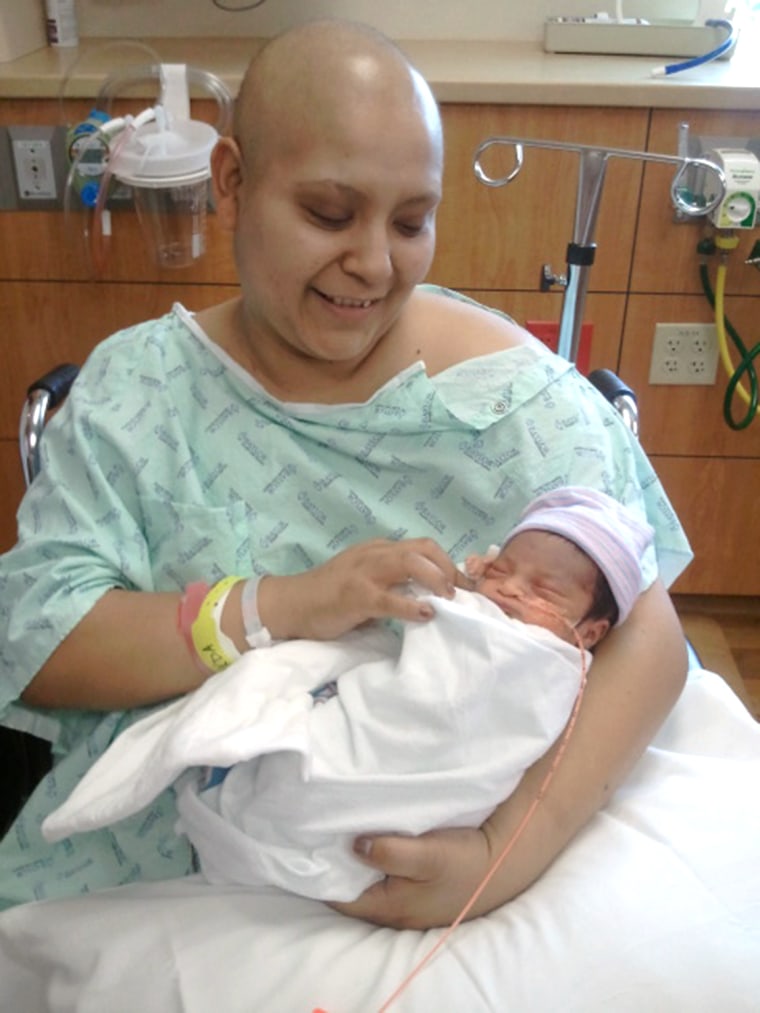 Nineteen days after sharing her diagnosis, Martinez went back on Facebook to announce some good news, that she was also pregnant with her daughter Serenity, born prematurely six months after Martinez's breast cancer diagnosis. 
When it comes to telling young children about a mother's diagnosis, Leisha Davison-Yasol, a Rochester, New York writer— 34 at the time her breast cancer was found, and parent to twin boys, who turned 6 on the day of her diagnosis — kept hearing "just be honest" and "don't give them too much information."
"I sat them down and said you know I have been sick for a while and we didn't know why," says Davison-Yasol, who writes a blog called Cancer In My Thirties. "Well, now we know. And I told them I would lose my hair but that meant the medication I was going to take was working to make me better."
For younger women, a breast cancer diagnosis may make an already complicated dating life even more difficult. 

"Cancer can make you feel very vulnerable," says Dr. Patricia Ganz, professor of medicine and public health at UCLA and director of cancer prevention and control research at Jonsson Comprehensive Cancer Center in Los Angeles. "For example, you have to feel really comfortable with the person you are dating. It's hard to know when to talk about this with a new significant other."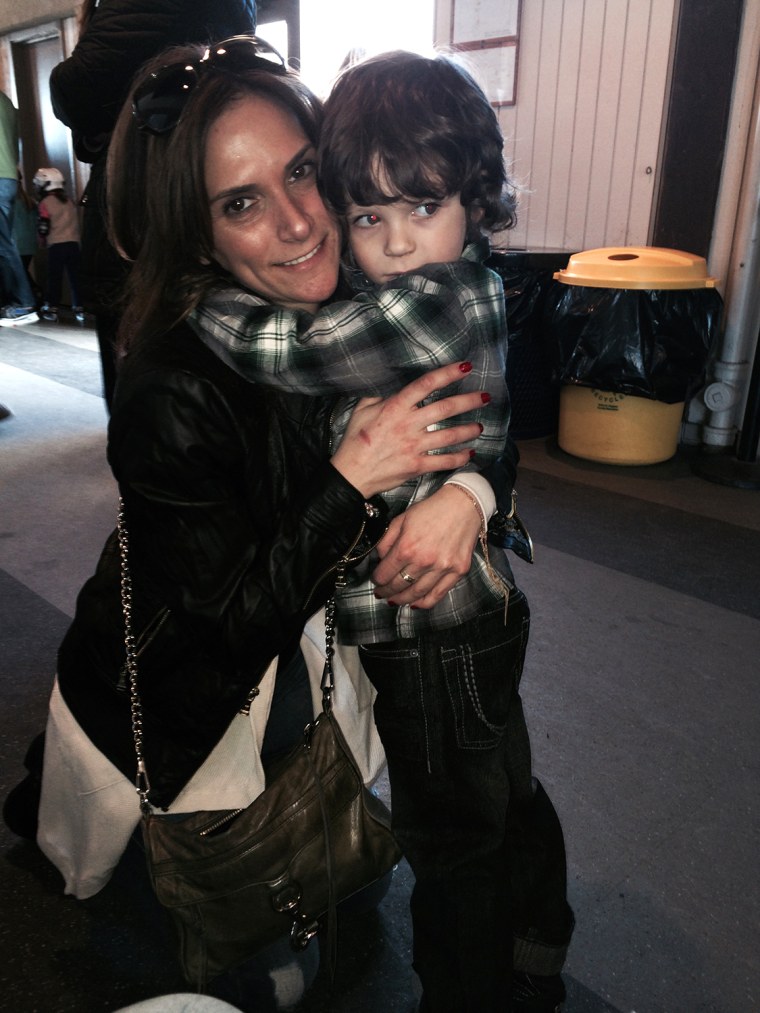 Tonia Titus of Kansas City, Missouri, now 45, was diagnosed at 32 and describes how uncomfortable she was for the first three years after her surgeries with her "physical state." She was surprised, however, by her current partner's reaction to her being a cancer survivor. 
"It really didn't seem like much of a big deal to him honestly," says Titus. "It was more a big deal to me sharing it."
Melissa Girard, of Robbinsville, New Jersey, now 41, was diagnosed at 32, when she was a "single girl" in New York City. "After everything, you are jumpy and nervous being intimate with somebody," says Girard. "You don't feel comfortable taking your bra off, but you kind of have to tell guys right away, before you get intimate." 
Girard also recalls how isolated she felt when she was undergoing treatment and friends would call her from happy hour and assume she "wasn't up" to going out with them.

Young women may feel pressure to "feel normal again" after treatment. They may be ready to move on to the next stage, but breast cancer is something that never completely disappears.
"It's normal that family and friends want the survivor to put it behind her and get back to 'normal,' explains Karen Syrjala, co-director of the survivorship program at Fred Hutchinson Cancer Research Center in Seattle, Washington. "This can increase the sense of isolation and is the reason that so many people look to other young survivors to really understand and share their journey to a new sense of themselves and their self-worth."
'Flat and fabulous': Topless tattoo selfie inspires cancer survivors
Jacquelyn Roth, a geneticist and breast cancer researcher in Philadelphia, Pennsylvania, found the lump herself and was diagnosed four years ago at 28. "My hair has grown back and I look healthy," says Roth. "I look quote-unquote normal. But … I'm still going through the process, hormonal therapy, and I still have five doctor appointments a month." 
Movie stars, singers and a politician's wife who've all been diagnosed with the disease reveal their strength to keep fighting.
TODAY.com is supporting National Breast Cancer Awareness Month. Go here for our complete coverage.