If you want to get serious about getting in shape but don't know where to start, I've got the workout plan for you!
Here are the first three workouts you can do to #StartTODAY: Each one builds upon the one prior. These workouts are upper-body and lower-body focused, and are really good for someone who is either just starting out or has only worked out for a little bit. Sprinkle these workouts in over the course of two or three weeks, while you're doing a treadmill or elliptical workout on the opposite days, and you'll be on track to hit your fitness goals in 2015!

WORKOUT # 1: Follow these step-by-step instructions to do the the first workout I crafted for TODAY's Jeff Rossen.
Related: Use this grocery list, meal plan to lose up to 10 pounds this month
WORKOUT #2

1. Alternate jogs / pikes
Start by doing 10 jogs in place, then 10 pikes. Then 10 jogs, 9 pikes. Then 10 jogs, 8 pikes. Count your way down to 1 pike.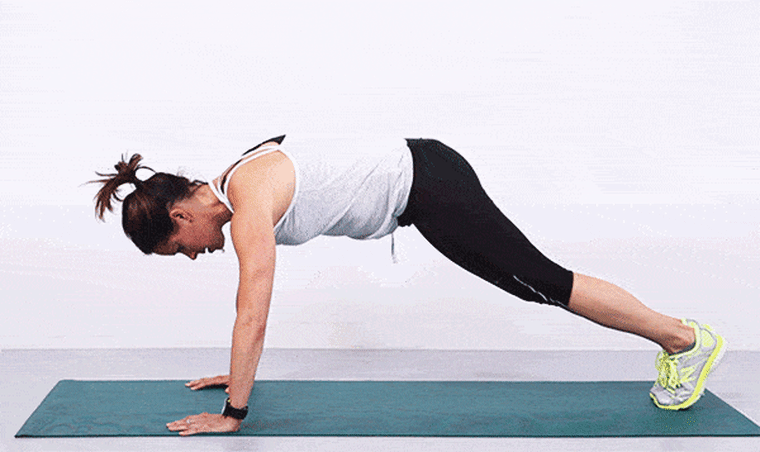 2. Do 10 crab kicks, then 20 butt kickers: Repeat 5 times
Crab kicks:

Butt kickers: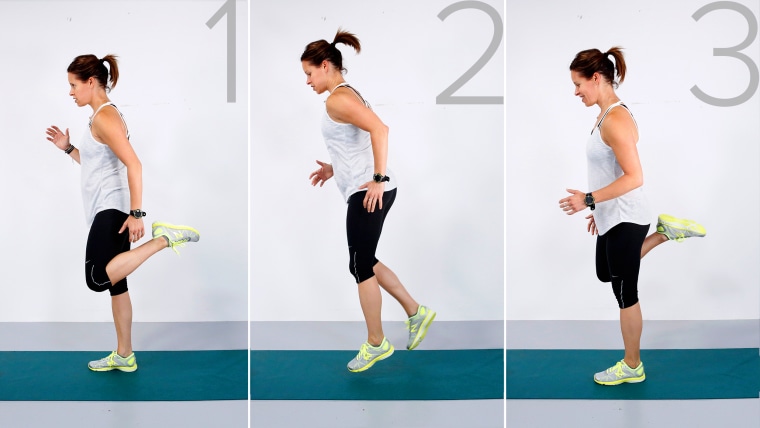 3. Do 20 Figure 8's with 5 lb weights, then 100 butt raises on the floor: Repeat 3 times.
Figure 8's: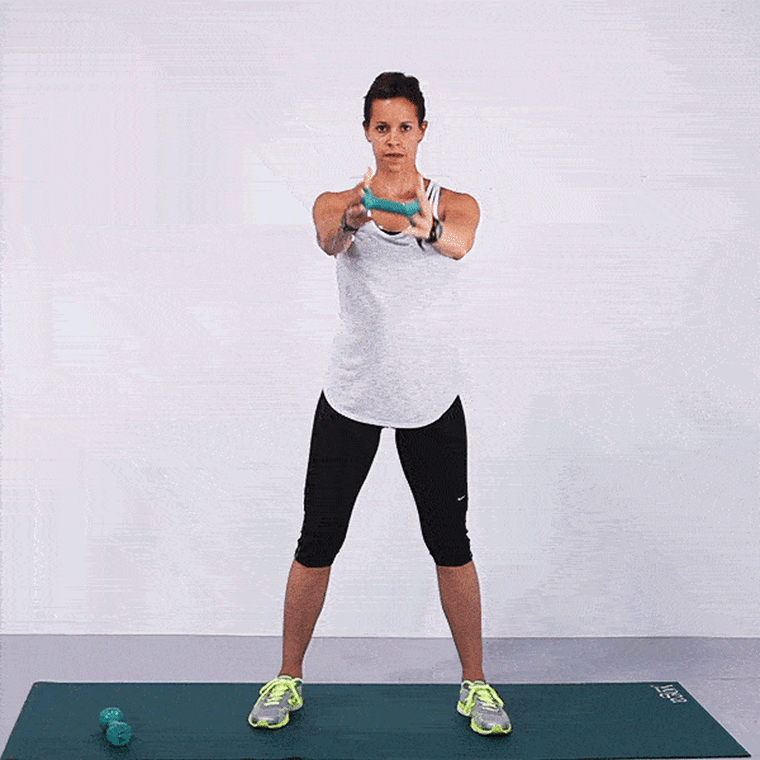 Butt raises: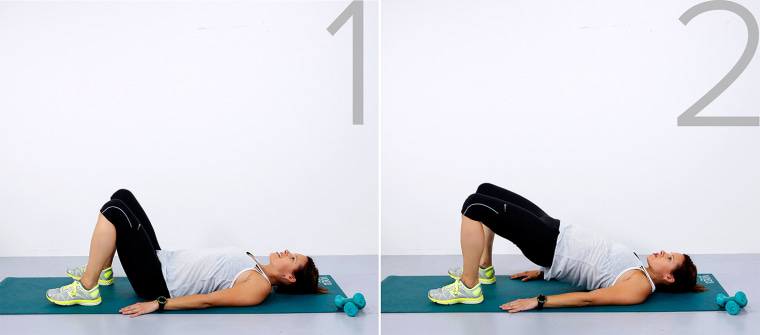 3. Run 40 yards, then do 5 burpies. Repeat 5 times.
Burpies: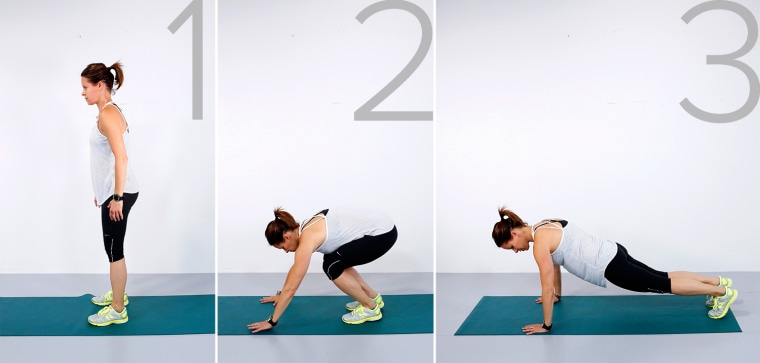 4. Do 15 side punch outs, then 15 upper cuts. Repeat 5 times.
Side punch outs: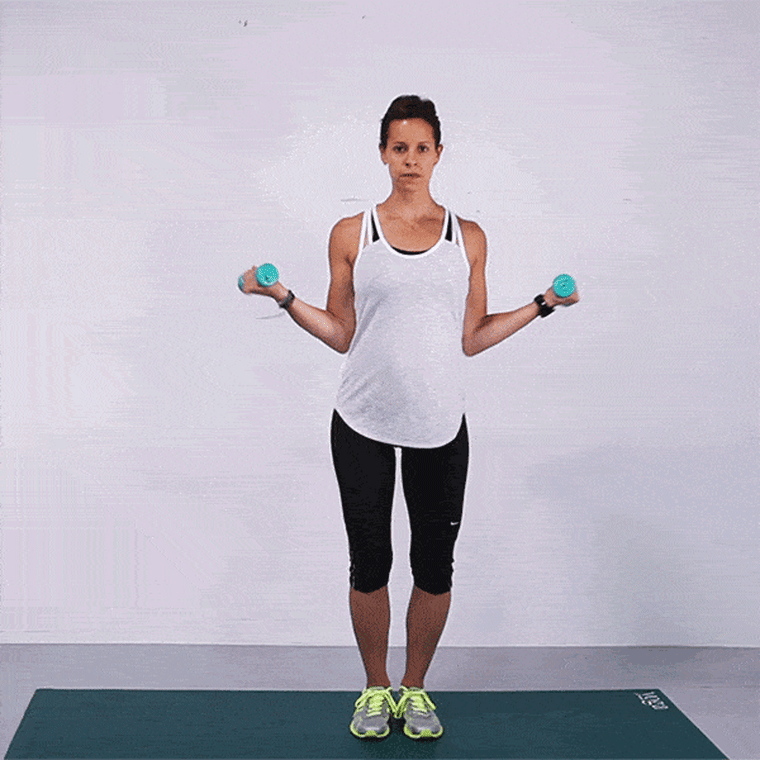 Upper cuts: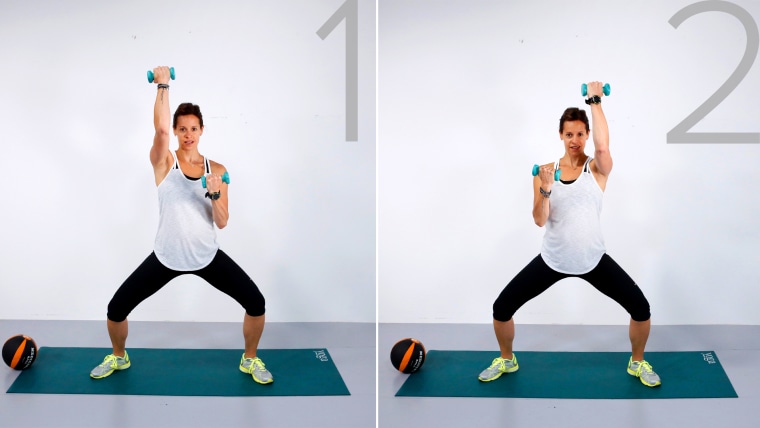 Bonus round, if you still have the time and energy:
5. Alternate standing alternating kicks / burpies
Start with 10 standing alternating kicks, and 1 burpie. Then do 9 standing alternating kicks, 1 burpie. Count your way down to 1 kick / 1 burpie.
WORKOUT # 3
In this workout, you are going to repeat a quick circuit to get your cardio going, then mix in moves to strengthen different muscle groups.

Cardio circuit:
50 jogs in place

40 jumping jacks

30 butt kickers

20 high knees

10 squats
1. Alternate slow mountain climbers / jogs in place
Start with 10 mountain climbers / 20 jogs in place. Then 9 mountain climbers, 20 jogs. Count down to 1 mountain climber.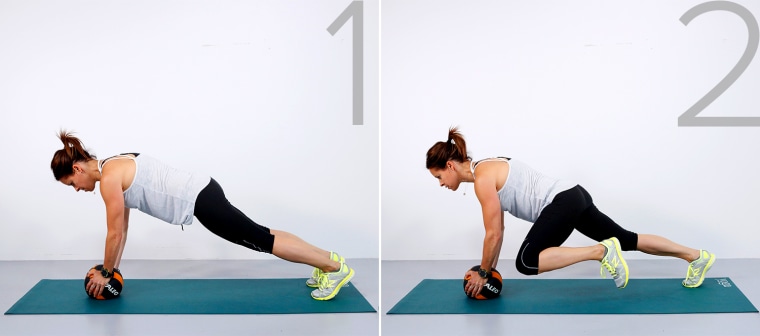 2. Cardio circuit (see above)
3. Hop hop touches
Start with 10 hop hop touches, rest 30 seconds. 10 touches, rest 20 seconds. 10 touches, rest 10 seconds. 10 touches, rest 20 seconds. 10 touches, done.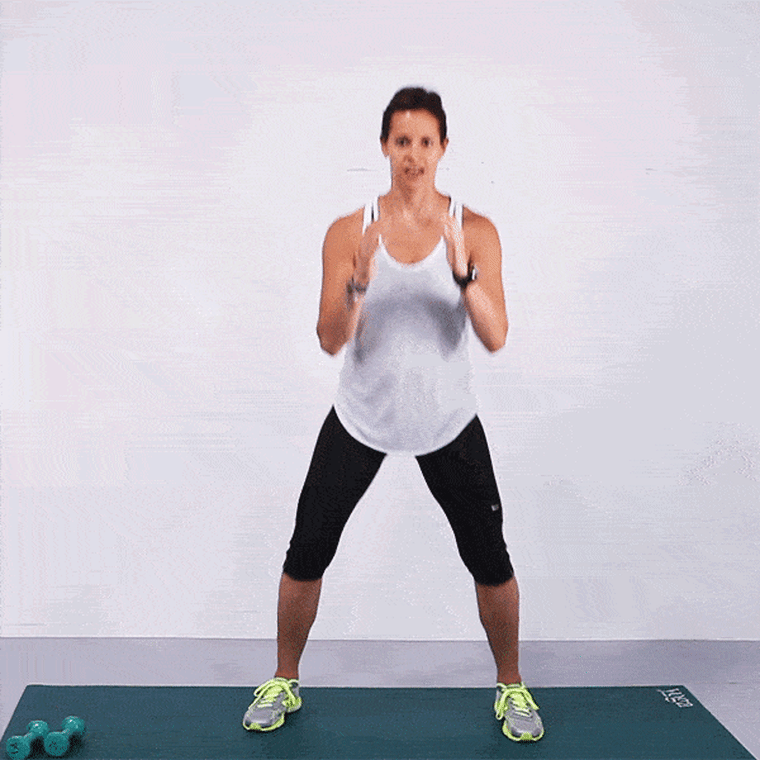 4. Cardio circuit
5. Crab touches
Do 10 crab touches on right leg, 10 on left leg, 10 regular crab touches.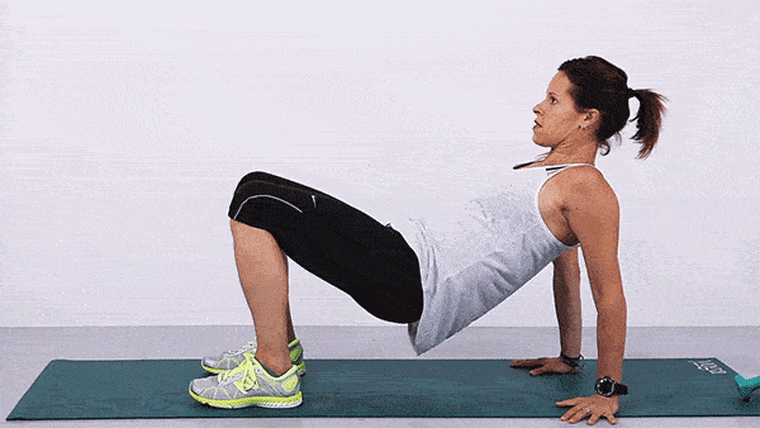 6. Cardio circuit
7. Jumping jacks
Start with 100 jumping jacks, then rest 20 seconds. Then 75 jacks, rest 20 seconds. Then 50 jacks, rest 20 seconds. Then 25 jacks, and you're done!
Find more fit tips from Jenna Wolfe here. For more great tips on how to lose weight, get organized and save money this year, head to #StartTODAY.