We all know to lather up with SPF, wear floppy hats and seek shade while spending time outdoors, but now there are even more ways to protect ourselves against the sun.
Don't think of these as alternatives to sunscreen—that's not replaceable—but rather as extra credit during all those summer pool parties.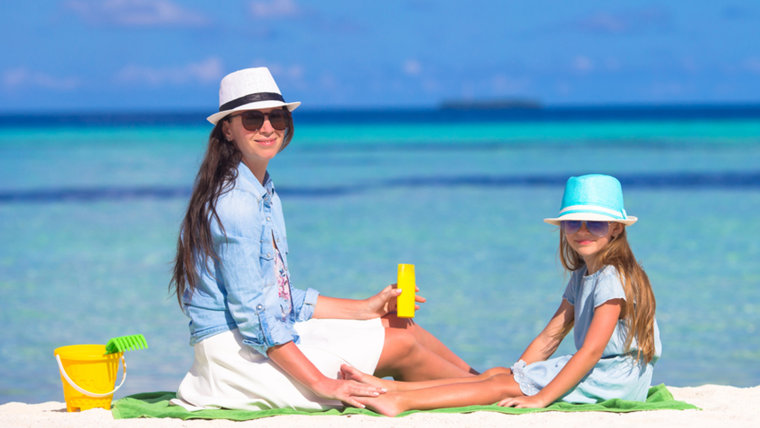 1. Smart Bracelets
Tech fans and beach-goers alike are geeking out over a new smart bracelet that syncs to your iPhone and sends you alerts about the sun's UV index. Netamo's JUNE bracelet is personalized according to the user's skin type, and pings notifications such as "It's time to reapply SPF 30" and "You should put on your sunglasses."
But the bracelet isn't just for protection on the beach. The company says the stylish band is meant for everyday use.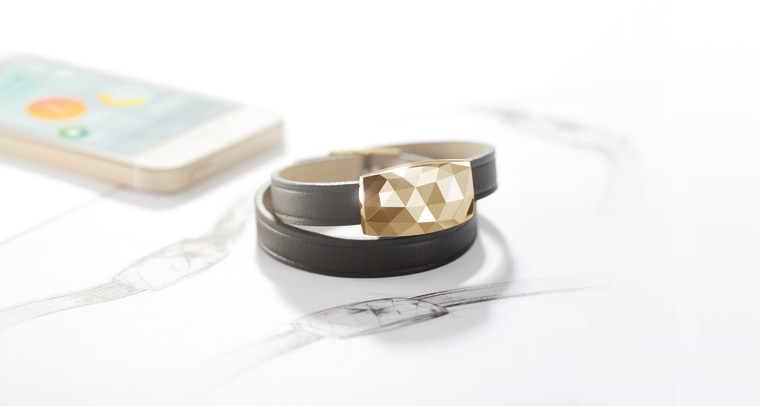 "People are conscious of the need to use sun protection on vacation and sunny days, but there is a lack of awareness to protect oneself in everyday life," Catherine Jolivet, in charge of strategic development for JUNE, told TODAY.com. "The sun rays can be strong and cause sun damage even on overcast days. This product is meant to help women protect their skin every day."
Similarly, there are also simple wristbands that change colors to let wearers know when to apply more SPF or get out of the sun, like the Seafolly UV Indicator Wristband. (They're cheaper, too, so you won't mind as much if you lose one in the ocean.)
2. Sunscreen pills
Drinkable sunscreen might be bunk, but sunscreen pills can offer at least some protection from sun damage, New York City dermatologist Doris Day told TODAY.com.
She recommends people take Heliocare supplements, which provide antioxidants that "help your skin help yourself." Day suggests that people take the dietary supplements twice a day during the summer and once a day when it's colder outside.
While the supplements are not a replacement for sunscreen, "they actually do have data that shows you get mild sun protection from them," Day said. "It's one more little thing you can do. If you're a person who has very strong sun sensitivity, or even a sun allergy, this gives you that edge."
3. Eat more greens
It always comes back to a healthy diet, doesn't it? Day said the same antioxidants that sunscreen pills provide are found in food, especially in plant-based diets.
"When you think about it, plants aren't mobile," she explained. "They often grow in sunny climates or desert. Plants can't just move to the shade, so they have to build in their own sun protection. Humans are mobile; we're expected to move out of harm's way. So plants make these antioxidants that help them repair and prevent damage. When we eat those antioxidants, we get some of that protection."
Eating plenty of antioxidant-rich foods like green, leafy vegetables, olive oil and almonds could help your body fight the sun's harmful rays. In other words, get on board with the Mediterranean Diet, which we already know has plenty of awesome benefits.