/ Source: TODAY Contributor
It's almost game time! Whether you're hosting friends or heading to a party, Super Bowl Sunday is usually synonymous with fatty snacks and tons of booze that are anything but figure friendly.
Today, we're sharing three surefire ways to help you stay on track all the way through the fourth quarter.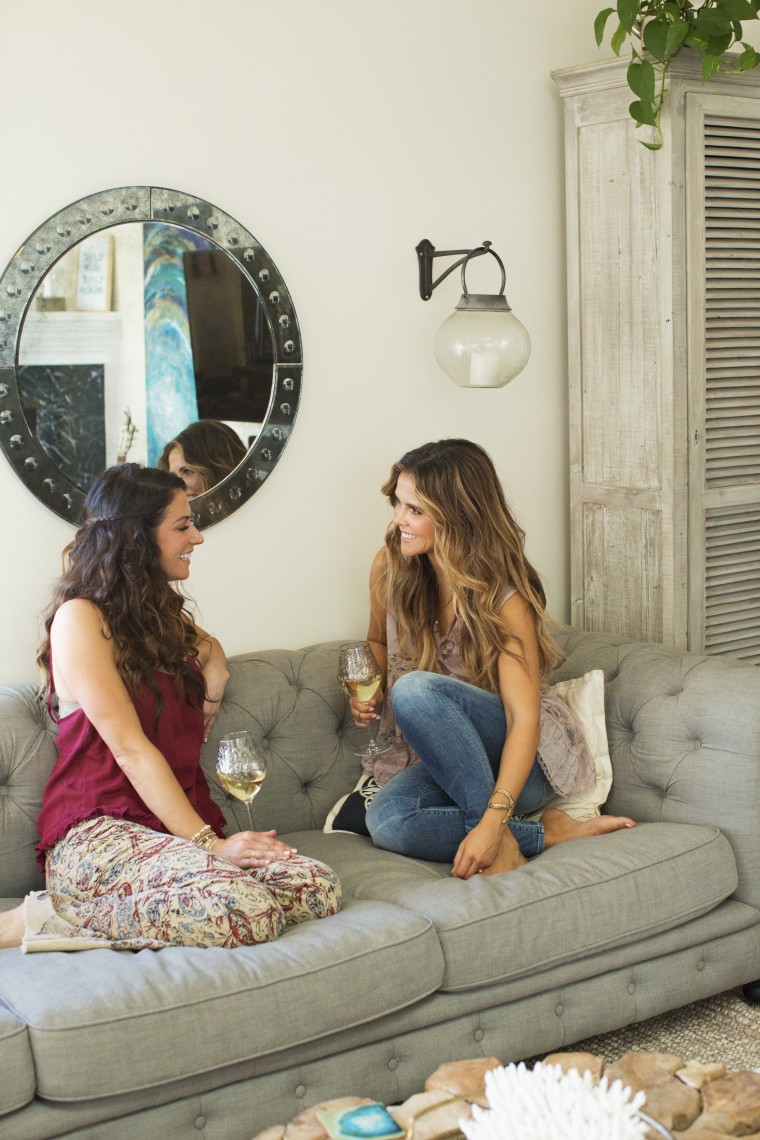 1. Be strategic about placement.
Instead of placing all of the food on the coffee table giving guests easy and convenient access during the game, place a few of the less than healthy options in the kitchen with small plates.
This encourages you and your friends to get up and portion out some snacks. Keep the healthier snacks like fruit, veggies and dip or wrap bites on the table!
RELATED: Holiday DIY: 6 last-minute home décor ideas
2. Mix up the finger foods.
While a handful of chips with dip seem innocent enough, these bites can add up big time!
The key is to mix up the traditional go-to snacks with healthier options. Include fresh veggies and hummus, kale chips and a fruit platter for guiltless snacking.
For a healthy but totally crowd-pleasing nibble, make these Lifesaver Rolls:
Ingredients
3 large whole wheat or Ezekiel tortillas
3/4 cup plain Greek yogurt
6 slices of roasted turkey breast slices
3/4 cup cooked quinoa
1 cup spinach leafs
1/3 cup diced Roma tomatoes
2 finely diced scallions
Fresh mint
Fresh basil
Olive oil
Red wine vinegar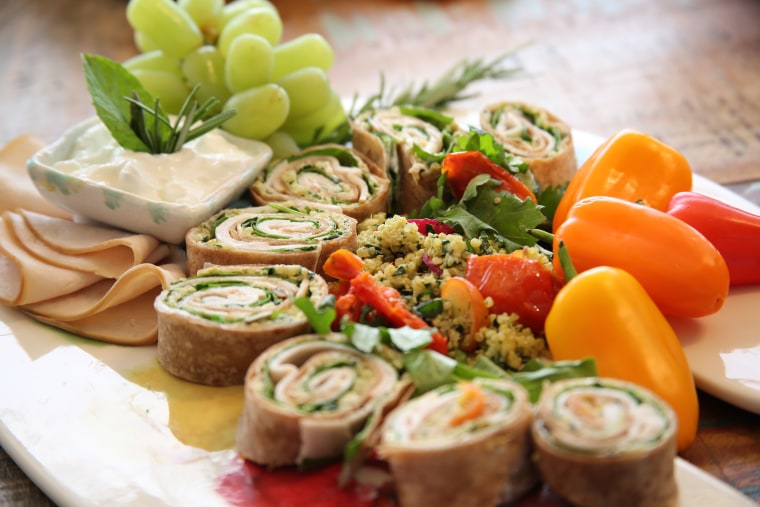 Lay out all three tortillas on a flat surface. Divide the yogurt into thirds and spread evenly onto the tortillas, stop at about a half inch from the edge. Take the fresh mint and basil leaves together and finely cut with scissors to top the yogurt.
Divide the spinach into thirds and layer on top.
RELATED: Make Giada's ultimate finger foods for your Super Bowl party
In a separate bowl, mix the cooked quinoa with tomatoes and scallions. Gently drizzle the olive oil and red wine vinegar on top. Mix together and then place 1/3 cup of the mixture over the spinach layer. Slice the turkey breasts in half and add as the final layer.
Starting from one end, roll the tortilla, making sure you keep it tight. Secure the end with a toothpick.You are now ready to start cutting into rolls. Don't forget to tell your hungry guests that there are toothpicks in the rolls!
3. Make your cocktails sparkle.
Skip the beer and sugar-laden drinks. Opt for a clean cocktail instead! Another amazing and ultra easy option? Wine sparklers. Simply mix equal parts of white wine with sparkling water.
Add a few pieces of fruit or a squeeze of lemon for flavor. Voila! Katrina and I love doing this when we're at events. It allows us to enjoy ourselves and stay hydrated, while cutting the calories of a glass of wine in half!
For a light and tasty drink, make our Cucumber Mint Cocktail!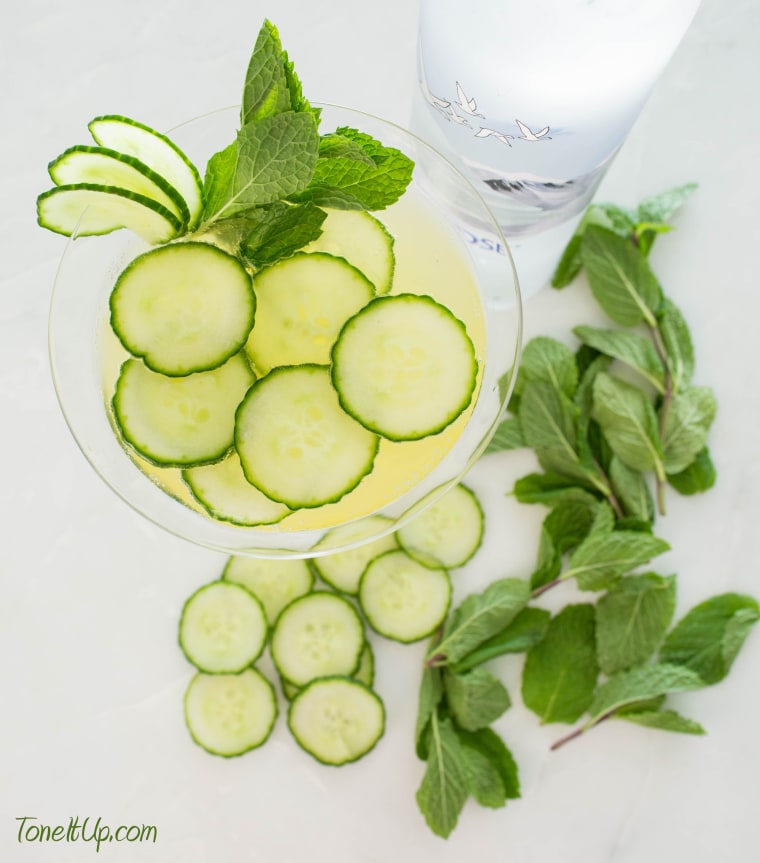 Ingredients
4 oz. fresh pineapple juice
6 oz. sparkling water
2 oz. vodka
1 English cucumber, sliced
Sprig of mint for garnish
In a cocktail shaker, muddle a sprig of fresh mint with pineapple juice.
Add sparkling water, ice, vodka and shake it up. Pour into glasses over a few thinly sliced cucumber slices.
RELATED: Throw an Asian-inspired cocktail party with tasty appetizers and a punch bowl
Karena Dawn and Katrina Scott are the founders of Tone It Up — a fitness and lifestyle brand. They are certified personal trainers, nutritional coaches, and best friends. Karena and Katrina have taken the world by storm with their fun, quirky and energetic approach to fitness and have built a vibrant community based around friendship, accountability, motivation, and inspiration. To learn more, follow them on www.ToneItUp.com and @ToneItUp.