/ Source: TODAY Contributor
Sitting down to a delicious dinner with a perfectly paired glass of wine doesn't have to be a once in a while indulgence. And it certainly doesn't have to make you feel like it isn't part of your healthy lifestyle.
We're all about balance, and when you're enjoying tasty, nutrient-rich meals, having an occasional glass of wine is totally OK!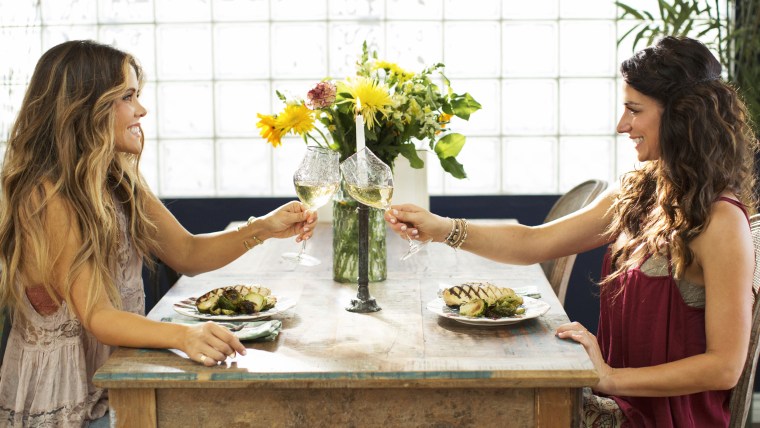 Take a look below for some of our favorite pairings. As a bonus, the meals are simple enough to make on a busy weeknight!
Thai + sauvignon blanc
The bold flavors and subtle heat from Thai recipes pair really well with crisp, cool wines. A dry sauvignon blanc will complement these types of dishes perfectly.
For this recipe, feel free to mix things up — use whatever veggies you have on hand! Sliced bell peppers, carrots, spinach, tomatoes and broccoli are all fair game. You can also use shrimp or chicken instead of tofu!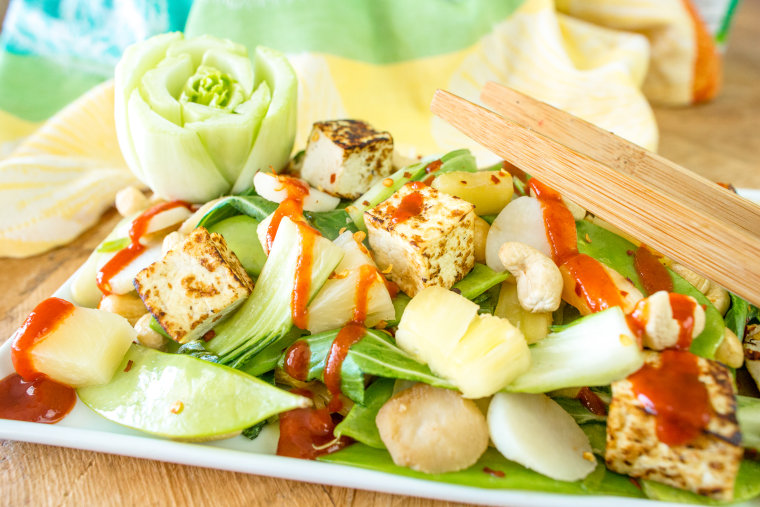 Thai Style Stir Fry
Serves 2
2 green onion stems, cut
1 cup cubed pineapples
1/2 cup water chestnuts
2 heads bok choy, sliced
1/2 cup green snap peas
12 ounces firm tofu, cubed
2 tablespoons sesame oil
2 cloves garlic, minced
2 teaspoons tamari
1/8 teaspoon powdered ginger
2 tablespoons rice vinegar
2 tablespoons roasted cashews
1/4 teaspoon red pepper flakes
Add minced garlic and sesame oil to a pan and simmer over medium heat. Allow garlic to brown slightly before adding bok choy. Quickly toss to coat the leaves until bright green before adding remaining ingredients.
RELATED: Sweet and Spicy Thai Chicken Wings
Reduce heat and continue cooking for about five minutes or until all ingredients become tender. If needed, add a little bit of water to the pan. Serve and enjoy!
Spaghetti squash marinara and pinot noir
Our lighter take on spaghetti is so delicious, it'll amaze you. Plus, you won't feel that energy crash afterward. Win-Win!
Spaghetti squash has almost the exact texture of traditional spaghetti, and it's filling, too. Pair it with a light red wine like pinot noir to bring out the sweet and hearty marinara.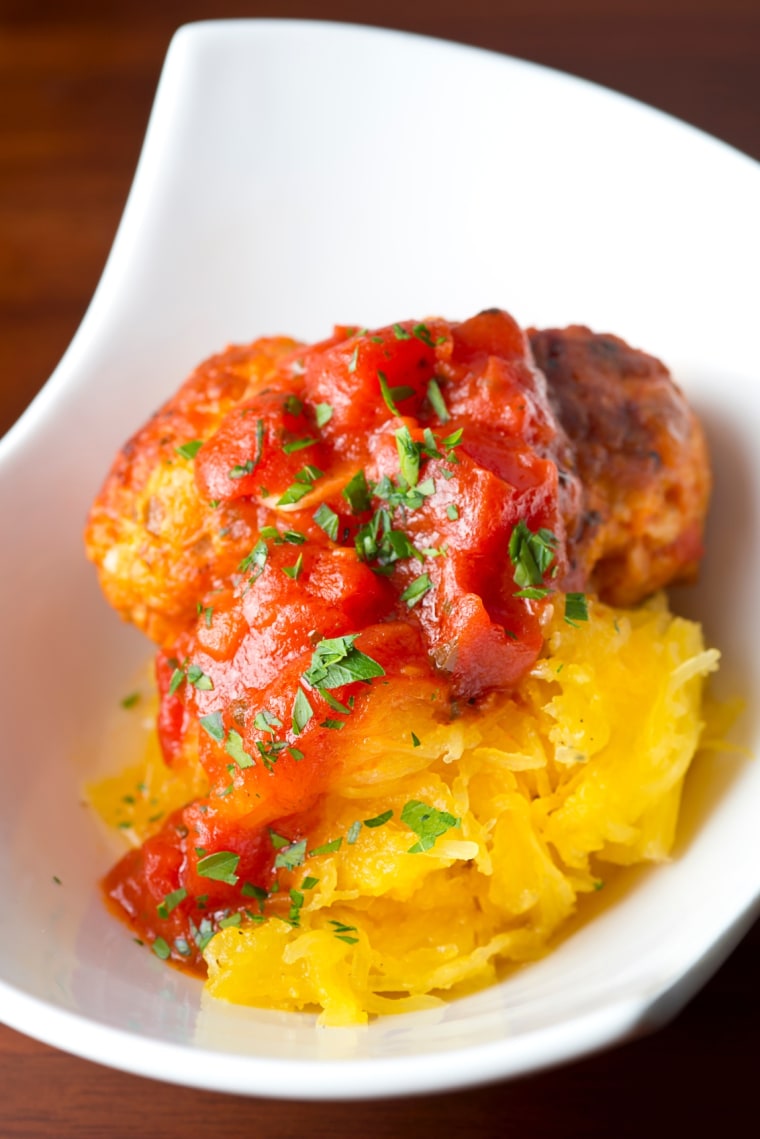 Spaghetti Squash Marinara
Serves 2
1 spaghetti squash
2 servings of turkey meatballs
1 cup marinara sauce (organic, all natural is best)
1 tablespoon dry basil or 1/4 cup chopped fresh basil
1 clove garlic, minced
2 tablespoons grapeseed oil
Salt and pepper to taste
Preheat oven to 350 degrees. Cut spaghetti squash lengthwise, then remove all the seeds with a spoon. Cover a baking sheet with aluminum foil and lay halves of the squash on the sheet. Bake for about 40 minutes.
Once the squash is cooked, allow it to cool slightly as you heat oil in a skillet over medium heat. Add minced garlic and cook for a few minutes before adding marinara, basil and meatballs.
RELATED: Home Chef recipes: Healthy, delicious comfort food
While this is cooking, use a fork to scrape the inside of the squash. You'll notice it instantly turn into spaghetti. Serve squash with marinara and meatballs on top!
Lemon chicken and rosé
This dish is ultra simple to make and tastes restaurant-style good! The citrus notes combine perfectly with a glass of chilled rosé.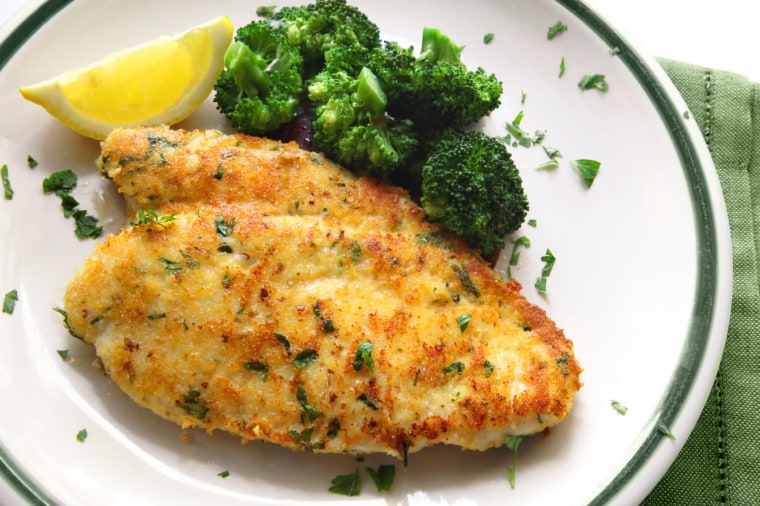 Lemon Garlic Chicken
Serves 2
8 ounces lean chicken breast
2 lemons, squeezed
2 garlic cloves, minced
1 teaspoon sea salt
1 teaspoon black pepper
1/2 teaspoon fresh basil, chopped
2 scallions, chopped
Thirty minutes before you plan to start cooking, place chicken breast in a dish with lemon juice, garlic, basil, scallions, salt and pepper. Cover with plastic wrap and marinate in the fridge.
Remove from plastic wrap and bake in an oven safe dish with marinade for 30 minutes at 300 degrees, or until fully cooked. Serve with steamed broccoli.
Karena Dawn and Katrina Scott are the founders of Tone It Up — a fitness and lifestyle brand. They are certified personal trainers, nutritional coaches, and best friends. Karena and Katrina have taken the world by storm with their fun, quirky and energetic approach to fitness and have built a vibrant community based around friendship, accountability, motivation, and inspiration.