This fall TODAY wants to help you get in shape. If you're like most people, you always gain a few pounds between Thanksgiving and the New Year. Now is the time to be proactive and get trim before the turkey so you can enjoy the pumpkin pie guilt-free this year!
Personal trainer Will Weber has put together a complete plan for you. This week's workout is all about challenging yourself. Remember, week 1 and 2 were about the basics. Week 3 and 4 the exercises focused on stability. This week, Weber is turning things up a notch, but you can handle it!
Good luck — and remember to check out Joy Bauer's diet advice, too!
Day 1: Leg day (repeat 4 times)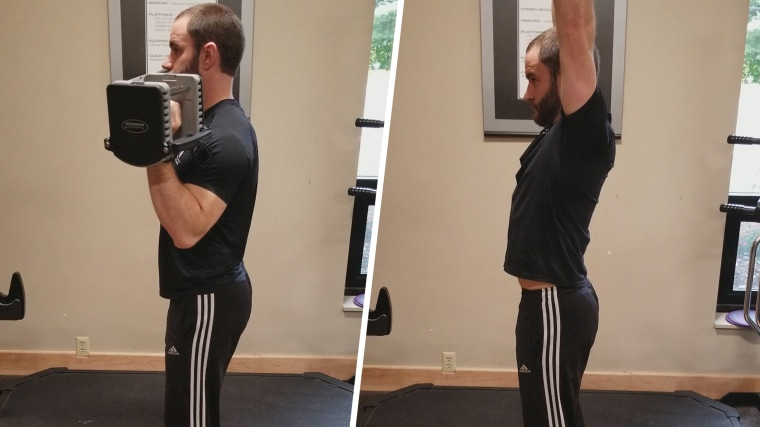 Starting in a squat position, keep the weight under your shoulders. As you stand up, pull the weight up explosively and catch it at the shoulders. Dip into a small squat and extend while pushing the weight overhead.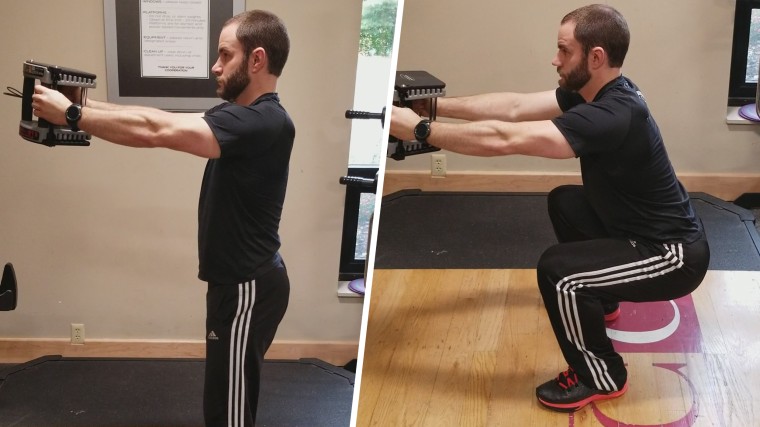 Holding a weight straight out from your chest, squat down while keeping the hands forward and your shoulders tall. Stand back while maintaining the weights position.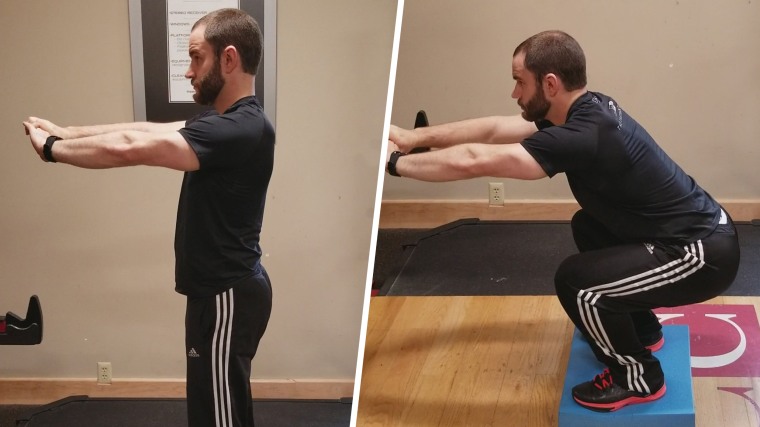 Standing on two squishy surfaces, perform a standard bodyweight squat.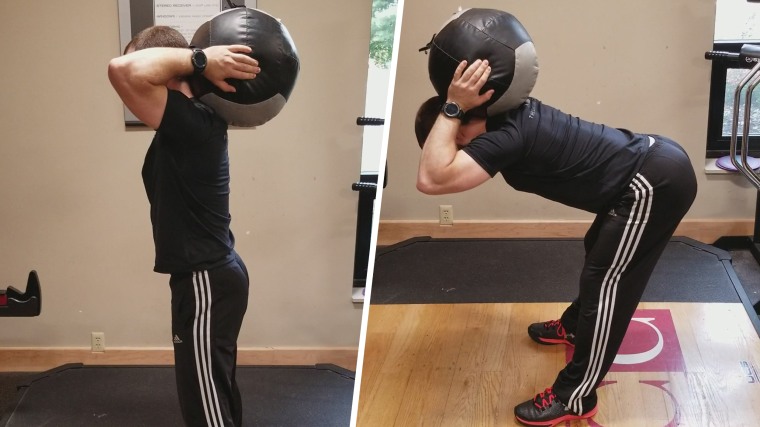 Set a weight over your shoulders while standing upright. Keep your back and legs straight and stick your butt out behind you to bend only at your hips. Contract your glutes to straighten back up.
Elevated split squats (10 reps each side)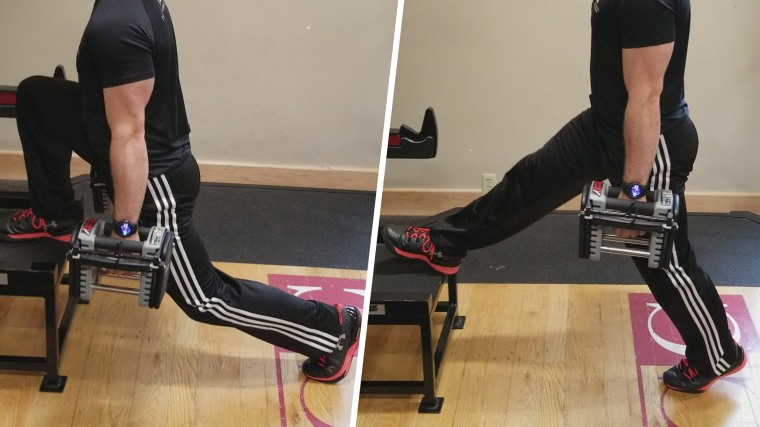 Place one foot on a bench and the other foot on the ground. Hold weights at your side, then extend only the front leg on the bench.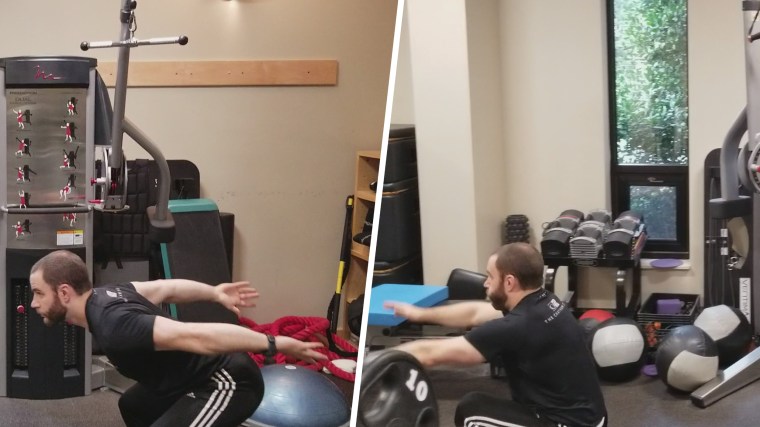 Lower yourself into a squat with your arms swung back, then jump forward as far as you can while landing softly.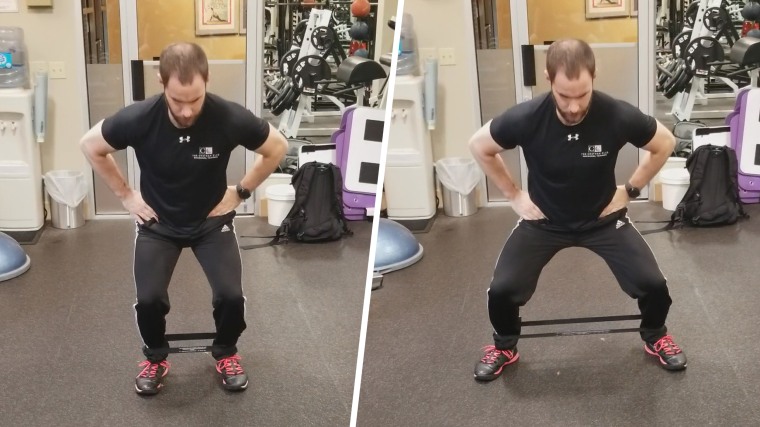 Set a small band between the ankles. Hop into the air while kicking the feet out to a sumo stance. Hop back to the original position, about hip-width apart.
Stiff leg hip thrusts (20 reps)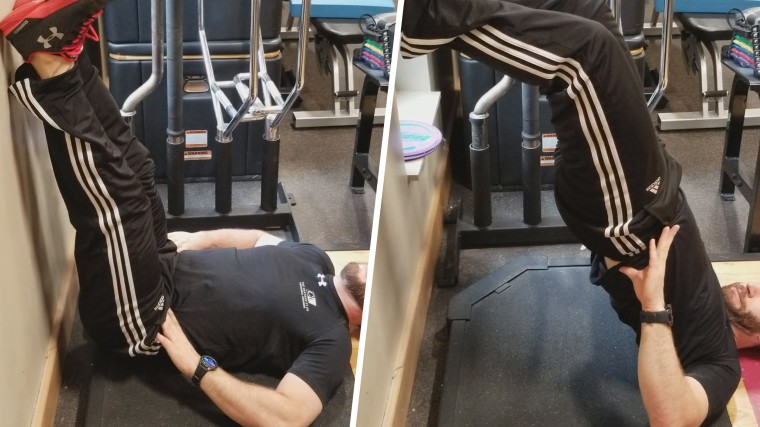 Lay down next to a wall. Set your feet on the wall while your butt is against it. Diving with your heels, straighten your body while squeezing your glutes.
Day 2: Upper body (repeat 4 times)
Diamond push-ups (12 reps)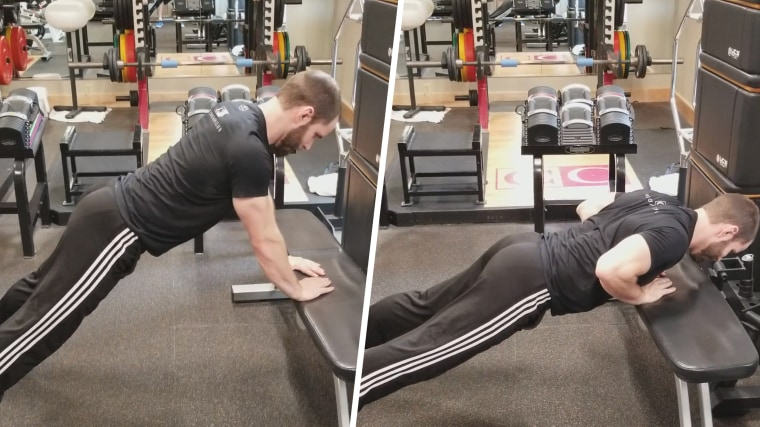 Set up on a bench with your hands close together and feet apart. Drop your chest down then press back up.
Lying reverse fly (10 per arm)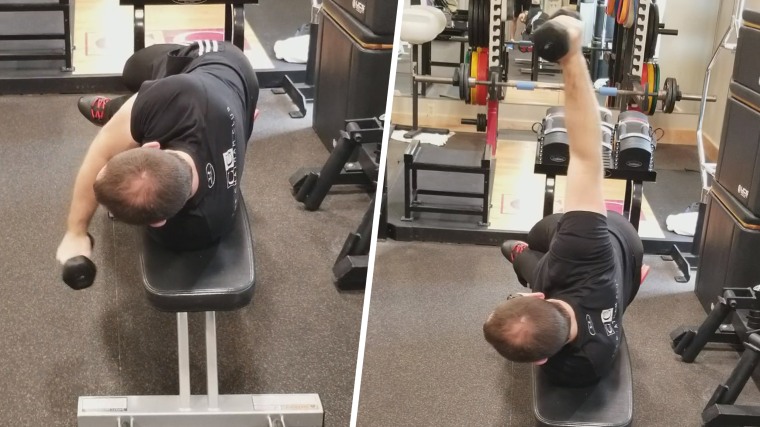 Laying on your side on a bench or couch, have a weight in the hand furthest from the couch. Let that arm hang in front of your body. Keep your arm straight and raise the arm straight over the side of your body.
Elevated plyo press (10 reps)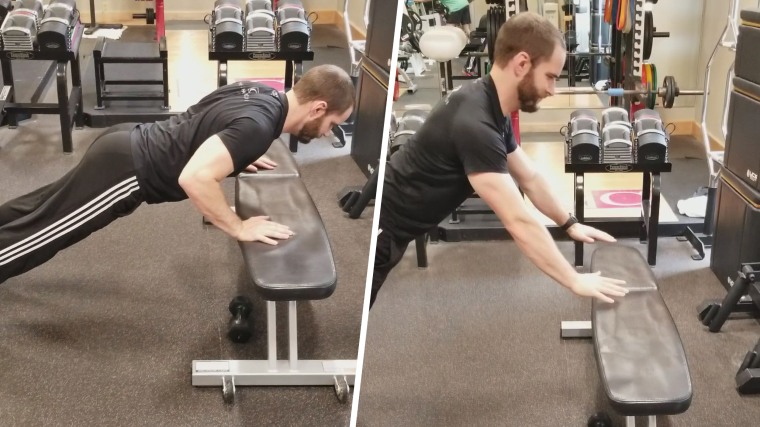 Set up on a bench with your hands shoulder-width apart. Come halfway down from a push-up position and explode off the bench, then land softly with your hands.
Lying lat kickbacks (20 reps)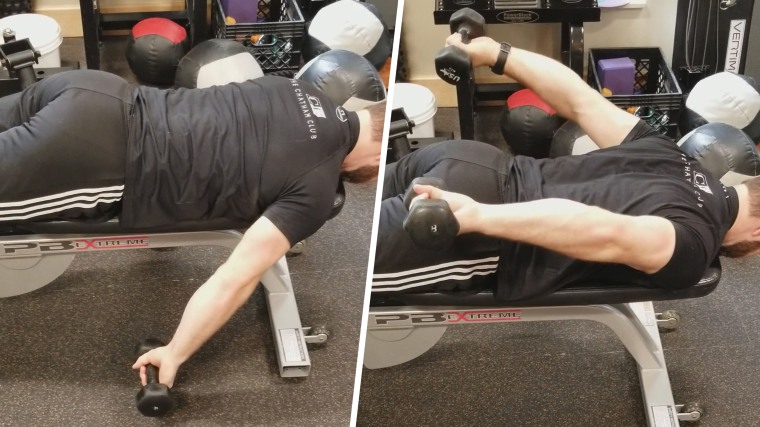 Laying on your stomach, on a bench, let your arms hang toward the ground. Keeping your arms straight, try to raise your hands up behind you as far as possible.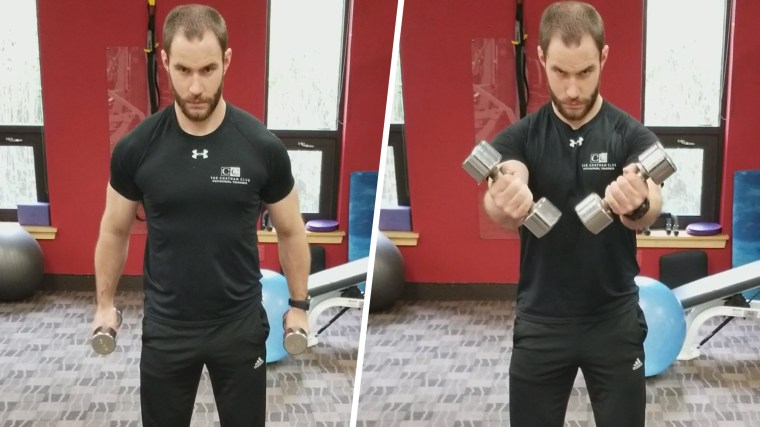 With a weight in each hand, raise your hands to chest level while rotating your pinkies inside.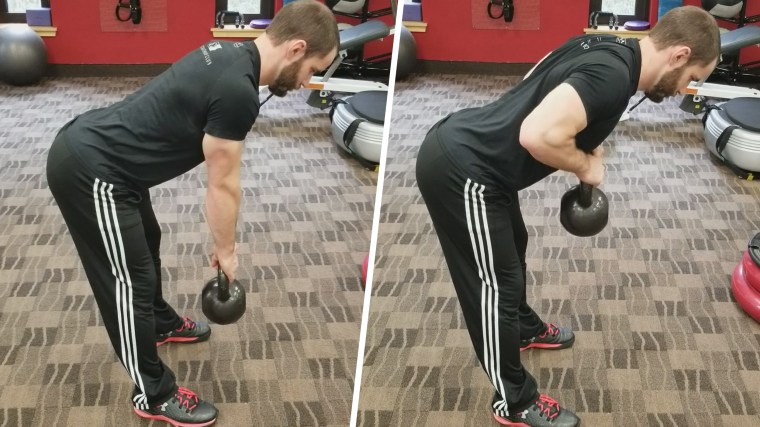 Bending at the hips, pull a weight to your ribs while pulling your elbows behind your body.
Upper chest flexion (16 reps)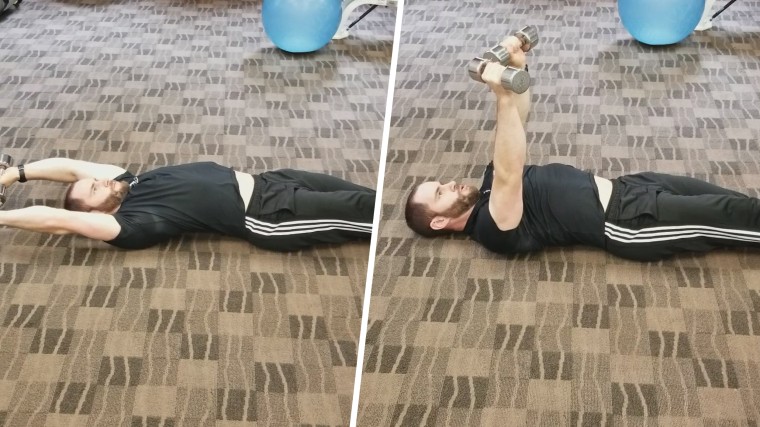 Begin by lying down on the ground with a weight behind your head. Take the weight with straight arms and pull it over your chest then control it back to the ground.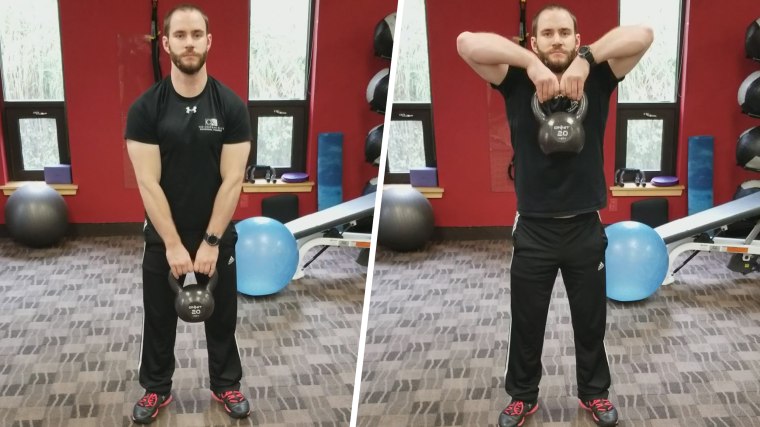 Standing tall while holding a weight in both hands, keep the elbows high as you raise the weight to your chest.
Day 3: Accessory day (repeat 4 times)
Anterior delt raise (16 reps)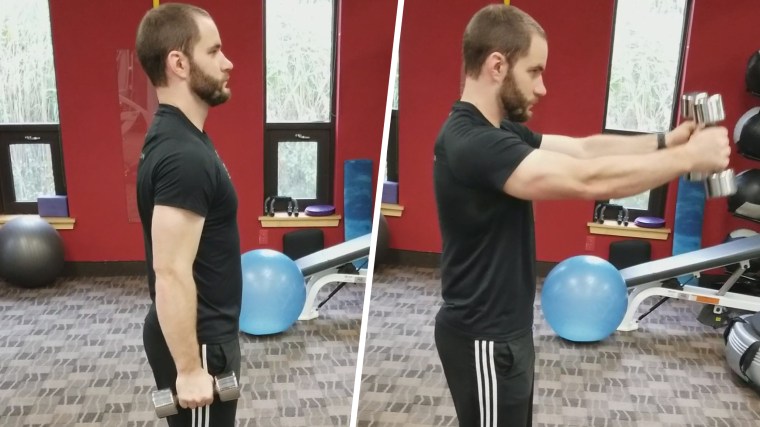 With a weight in each hand, raise your hands straight out in front of you.
15's bicep curls (15 reps)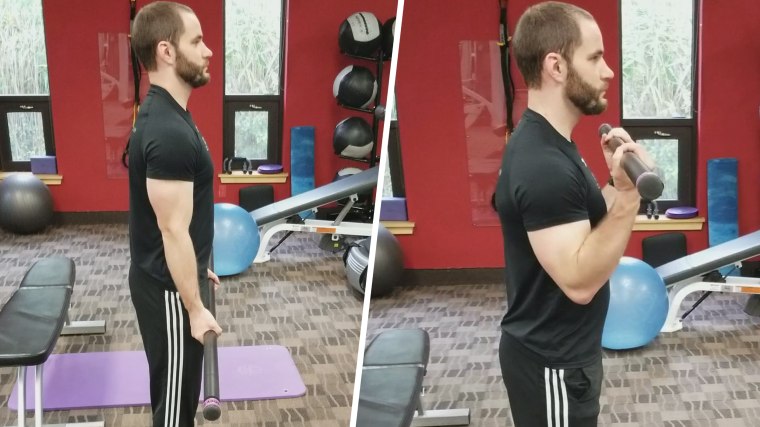 Curl the first 5 reps to your shoulder. Curl the second 5 reps to your chin. Curl the last 5 reps to your forehead.
Lying triceps extensions (16 reps)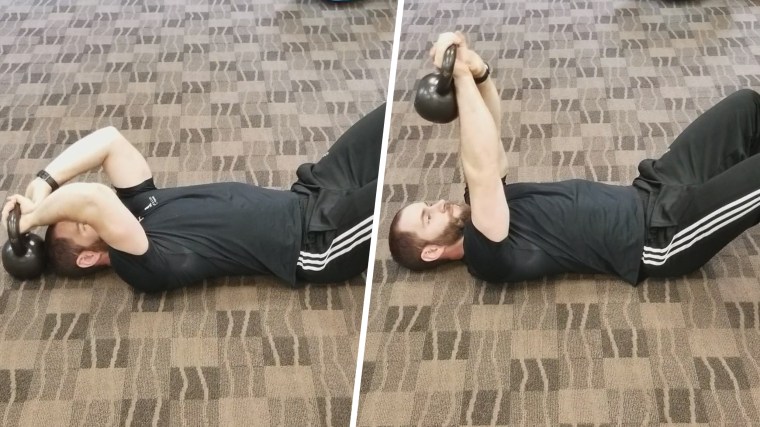 With a weight starting near your head, bend your elbows to grab the weight. Extend your arms so that the weight finishes above your head.
IP shoulder press (12 reps each arm)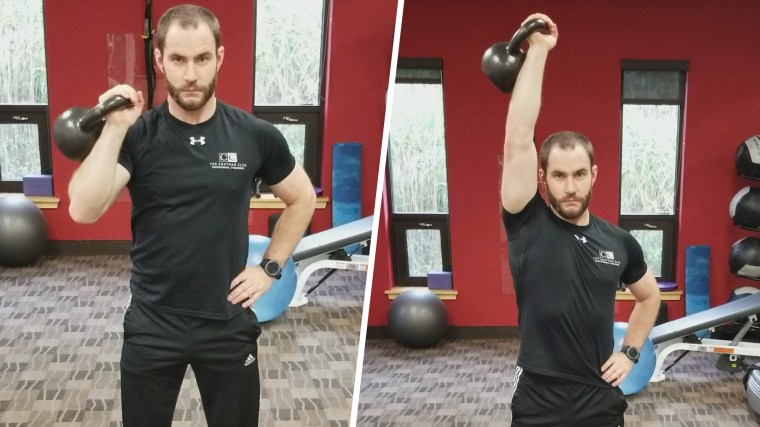 Standing tall with a weight in one hand, press the weight from your shoulder directly overhead.
21's bicep curls (21 reps)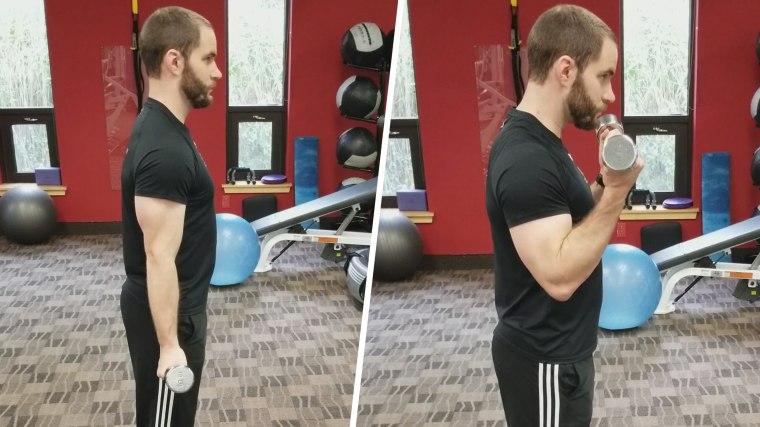 Curl the first 7 reps to 90 degrees. Curl the second 7 reps from 90 degrees to the shoulders. Curl the last 7 reps full range.
Overhead triceps extension (12 reps)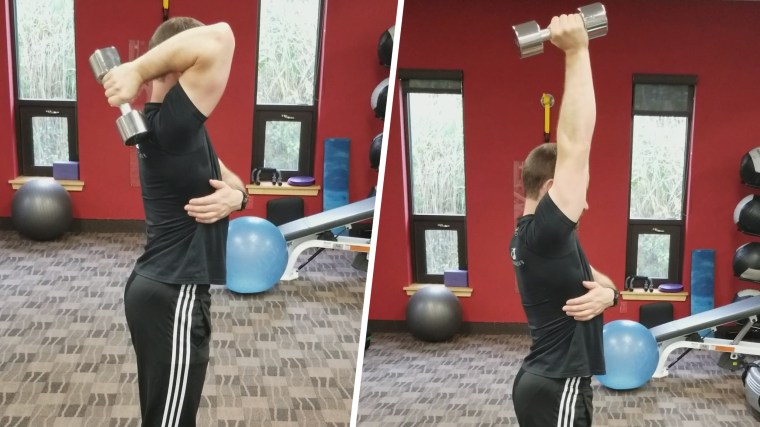 Standing tall with a weight behind your head, hold it with both hands. Extend the arm so that the weight finishes above your head.
Oblique crunch (16 reps per side)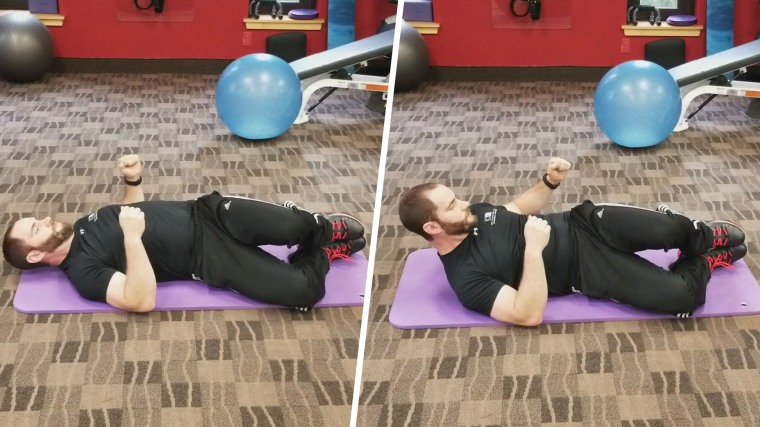 Lying on the ground with your legs rotated to the side, lift your shoulders off of the ground.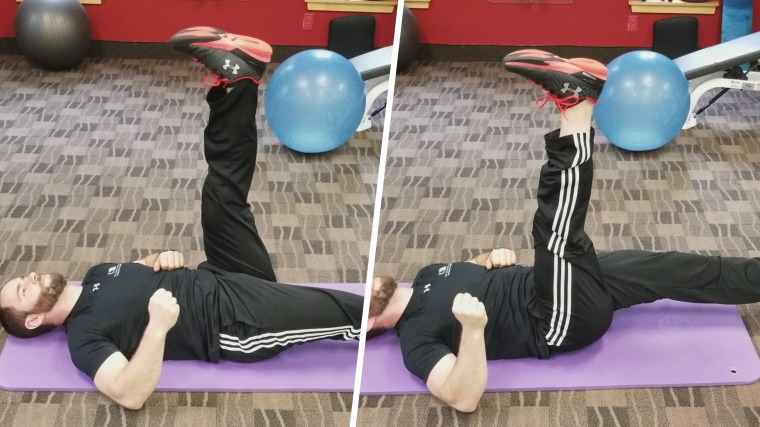 Lying down on the ground with one leg straight up and one leg straight out. Switch after holding for 3 counts.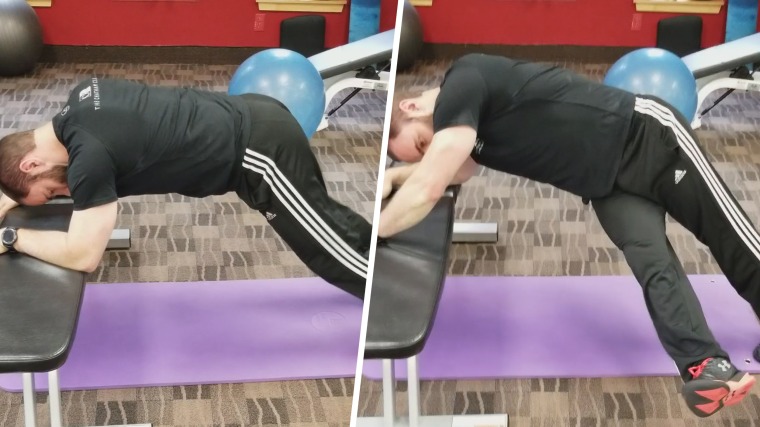 Set up in a plank position on a bench. Kick one foot through to the other side, then place it back. Repeat on the other leg.
For more diet and fitness advice, sign up for our One Small Thing newsletter.