A dancer since the age of 4, Maggie Kudirka knows the grit, discipline and focus required to become a professional ballerina.

Now the same drive that kept her dancing may be what keeps her alive: at 23 years old, Maggie, who trains and performs at the prestigious Joffrey Ballet School, was diagnosed with Stage 4 breast cancer.
As she takes the biggest leap of her life—a leap of faith that an aggressive treatment will attack her cancer—Maggie has launched a social media campaign. What started with the Bald Ballerina Facebook page to inform friends and family of her health situation has turned into a platform for Maggie to raise awareness about breast cancer in young women and raise money to help pay for her medical expenses.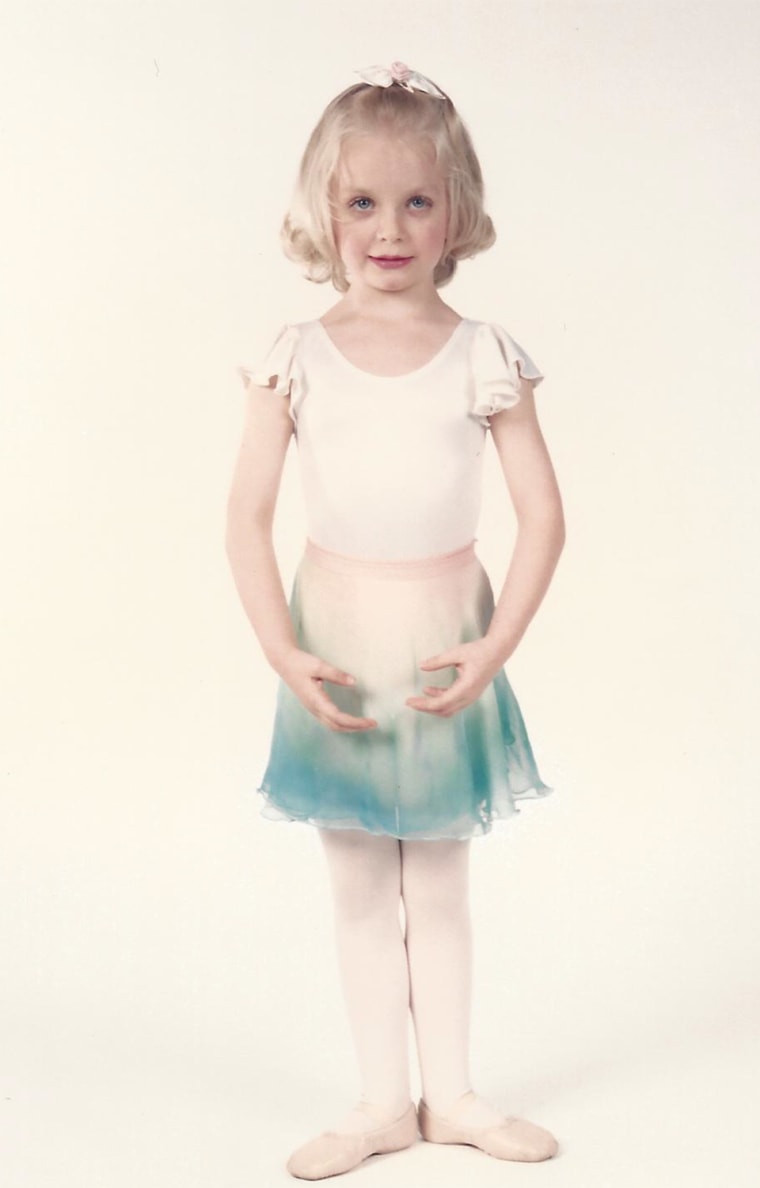 "I want to make people aware that breast cancer can strike anyone, at any age. No one is immune, no one is too young, no one is too fit," she says.
After her June 19 diagnosis, Maggie says her world took a surreal turn. A schedule of six hours a day of ballet training with fellow Joffrey dancers in New York abruptly ended, as Maggie moved back home to live with her parents in Ellicott City, Maryland, and begin treatment.

With a team of doctors and a support group of family and friends, Maggie is undergoing a radical course of chemotherapy required for such an advanced form of cancer. Speaking on the phone last week after her second treatment, Maggie was alternately upbeat and emotional. "I got four chemo drugs and a shot for my bones, plus nausea pills. My oncologist said he is giving me every drug he can give me. My lump has gone down a lot," she says.
It was a large lump at the top of her left breast that first concerned Maggie. Though she had no other symptoms — no pain, no discharge, no discomfort — she tried to make an appointment to get it checked. Doing so wasn't easy.
"I had trouble getting in to see a doctor because their gatekeepers did not think a lump in a 23-year-old woman was serious. They had openings for appointments several months later. They said, 'Don't worry, it's probably nothing. You're too young for breast cancer,'" Maggie says. "How I wish they had been right."
Breast cancer is rare in younger women — fewer than five percent of all breast cancers diagnosed in the U.S. occur in women under 40. But a 2013 study, published in the Journal of the American Medical Association, found that while it's a relatively small number, metastatic breast cancer — disease that has spread to the bones or other organs — tripled among women younger than 40 between 1976 and 2006. And the incidence of advanced cancer has gone up fastest in younger women ages 25 to 34, the study found.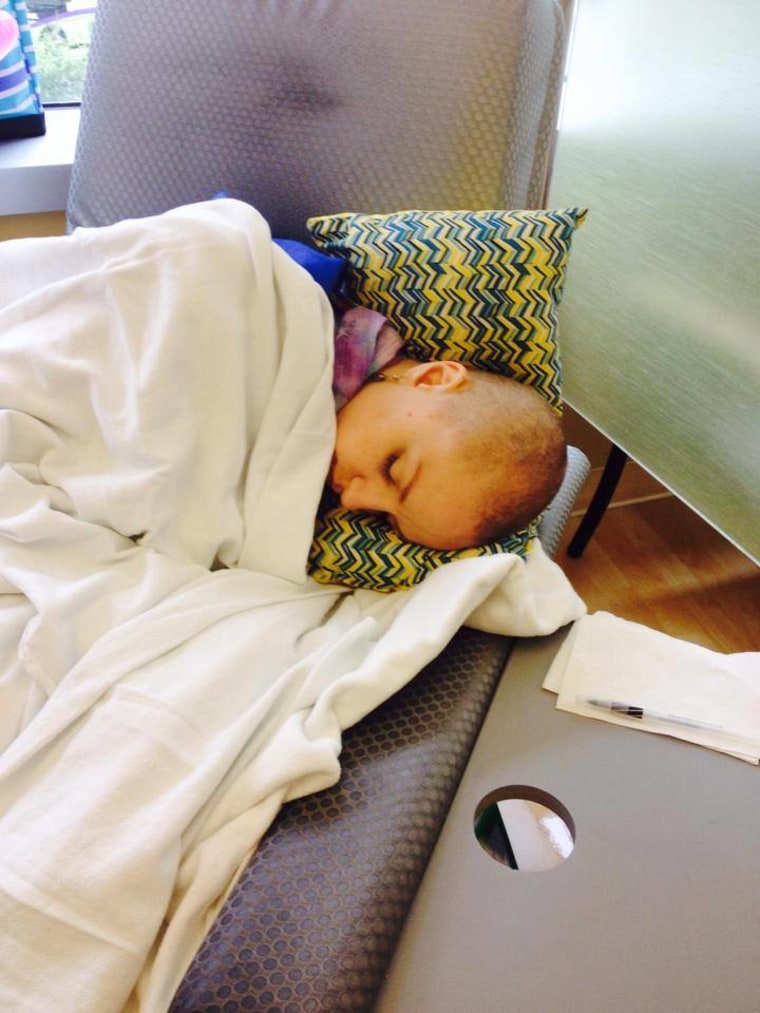 Dr. Abby Rosenberg, an oncologist and medical leader of Seattle Children's Hospital's Adolescent and Young Adult (AYA) Cancer Program, says self-advocacy is especially important in young adult patients because they less likely to see a doctor regularly, and they have the lowest rates of medical insurance. 
"These are people who are generally supposed to be healthy and most of the time a lump in the breast isn't a big deal. But, cancer does happen in young adults and when it does, we need to figure out how to take care of them, from a medical and developmental life standpoint," Rosenberg says.
Maggie's diagnosis made her realize how important it was that she pushed to get a quick appointment.

The Bald Ballerina campaign has already helped both Maggie and the community she's building. Her mom, Aldona Kudirka, tells of a college student whose doctor refused to order a mammogram because she was in her 20s, so she asked Maggie for advice. Maggie encouraged her to find another doctor.

It has also been a way to focus on something other than cancer, her mom says. "Bald Ballerina has been the best medicine for Maggie… she was not accustomed to having so much down time. She now has something to look forward to every day and she has grown more optimistic with every message she has received," Aldona Kudirka says.
Young adult cancer patients benefit greatly from creating meaning or purpose from their illness, says Rosenberg, who thinks Maggie has done that with Bald Ballerina. "She has learned how to be grateful for those supporting her," says Rosenberg. "That ability to find something positive in this challenging time will enable her to move forward in her cancer experience."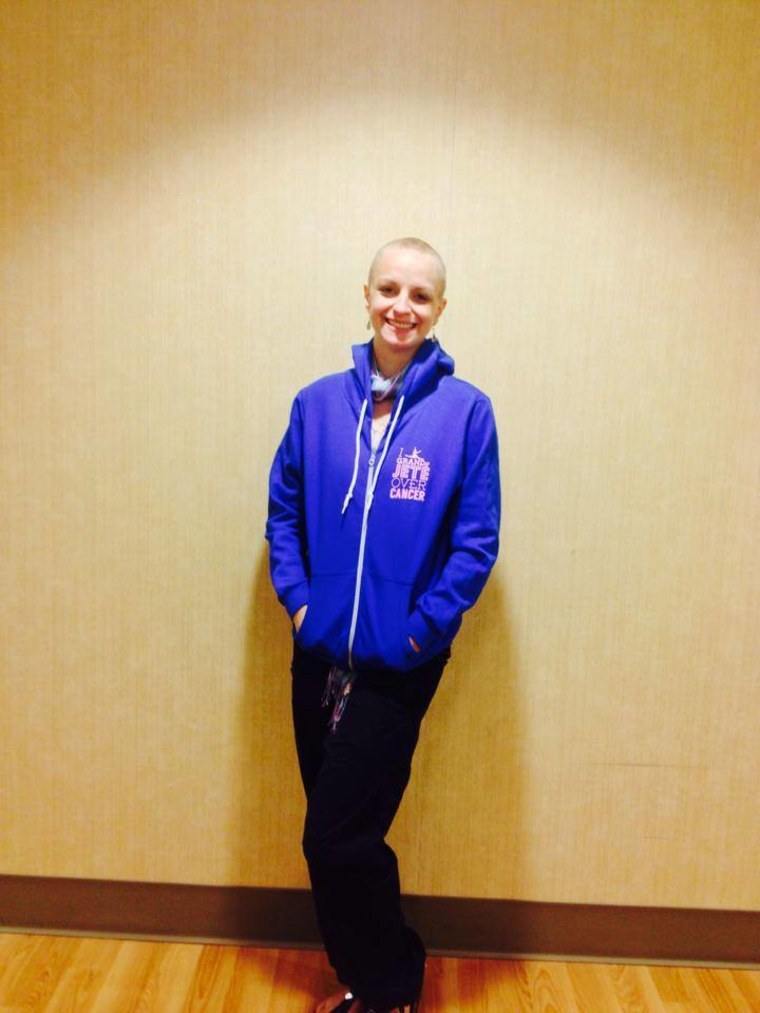 Maggie and her family have started a fundraising campaign on YouCaring.com, which has so far raised $4,300 toward a goal of $25,000 to help pay for medical expenses that are not covered by insurance. One supporter, Lily Bones, is a fellow ballerina who battled Stage 3 breast cancer at age 30 and recently commented on Maggie's YouCaring page, "It's hard finding women to relate under 30, let alone women who are ballerinas. From one ballerina to another: Our training teaches us to find ways to overcome impossibilities. And I have found that I have been able to beat this terrible disease because I am a ballerina. I think you can too."
On Bones'  Facebook page called Dancing with Breast Cancer, she says she has kept dancing in the five years since her diagnosis and tells Maggie, "Continue dancing... It's a great escape."
Maggie has done just that, taking ballet classes as often as she can. She also has plans to assist at her college alma mater, Towson University, where she once performed such roles as Odette in Swan Lake and Giselle and Myrta in Giselle.

Her doctors have told Maggie that they will know better her prognosis after her sixth chemo treatment in October, after which she will have surgery for a double mastectomy.
After so many years of dancing, Maggie says she never would have expected that ballet would be the key to facing her biggest battle. Auditions, rejections, learning how to push through physical pain, finding positivity in negative situations – all are part of her history as a ballerina.
After her diagnosis, Maggie received an encouraging email from a Joffrey dance colleague who advised her to not dwell on "why" she got cancer.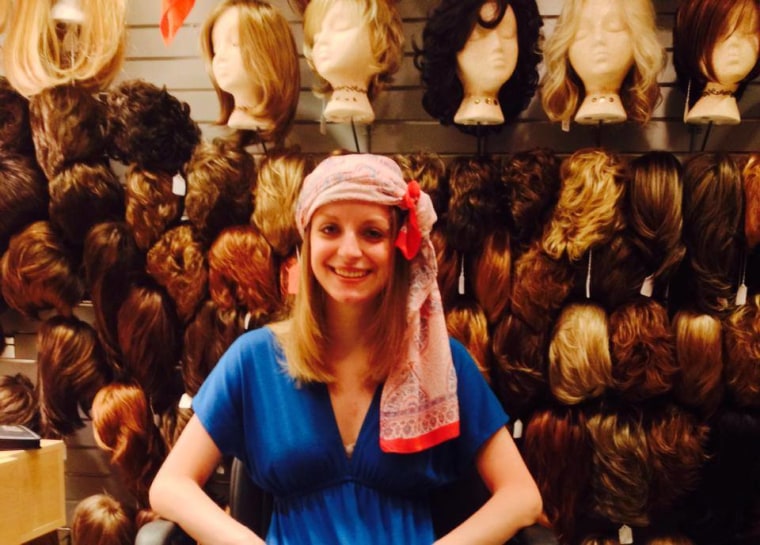 Rather, the colleague wrote: "You will cry, you will need people, you will hurt, you will be consumed by fear, but none of these things will be new to you because you have faced them in your dancing already. Don't be scared to be loved, cared for, or to struggle in front of others. This will be part of your strength."
Taking those words to heart, the Bald Ballerina took the stage.