The flu-related death of a 21-year-old fitness buff from Pennsylvania is a chilling reminder that the virus can kill anyone.
Kyler Baughman had a runny nose and a slight cough when he first went to visit his family for the holidays.
"We saw him the 23rd for our family Christmas get-together and we noticed he wasn't feeling well," his mother Beverly Baughman told NBC affiliate WPXI.
Her son, a bodybuilder studying to become a personal trainer, soon developed a fever and felt other symptoms worsening. A trip to the emergency room days later led to Kyler being taken by helicopter to a larger hospital, where he died within 24 hours.
"Organ failure due to septic shock caused by influenza," his mother said. "It doesn't seem real."
Baughman told WPXI that her son did not get a flu vaccination.
The flu season is now in full swing and present in all 50 states. Hospitals are struggling to keep up with a surge of flu-related cases and while experts say it's too early to declare how bad this flu season will be, troubling signs have bubbled up throughout the nation. The virus has killed 20 children. In Tennessee, a pregnant woman died from the flu, one of four people in the state who lost their lives to the virus. The other three victims were children.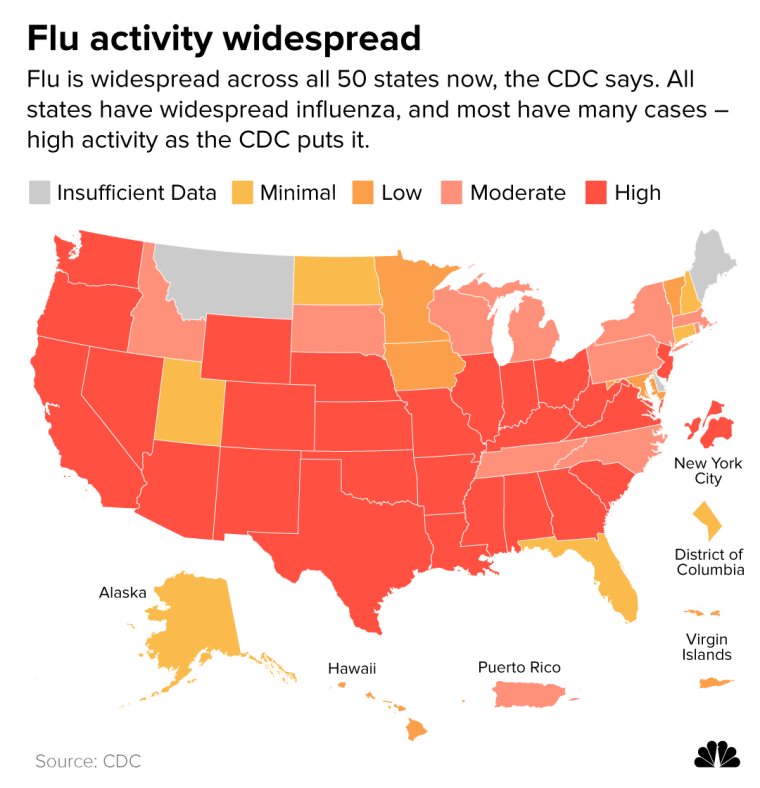 Kyler Baughman's death has served as a reminder that young, healthy individuals die each year from influenza. The first and most important step to protection against flu viruses is getting a vaccination, according to the Centers for Disease Control and Prevention. Even if only partially effective, this season's flu vaccine can lessen severity of symptoms if someone gets sick.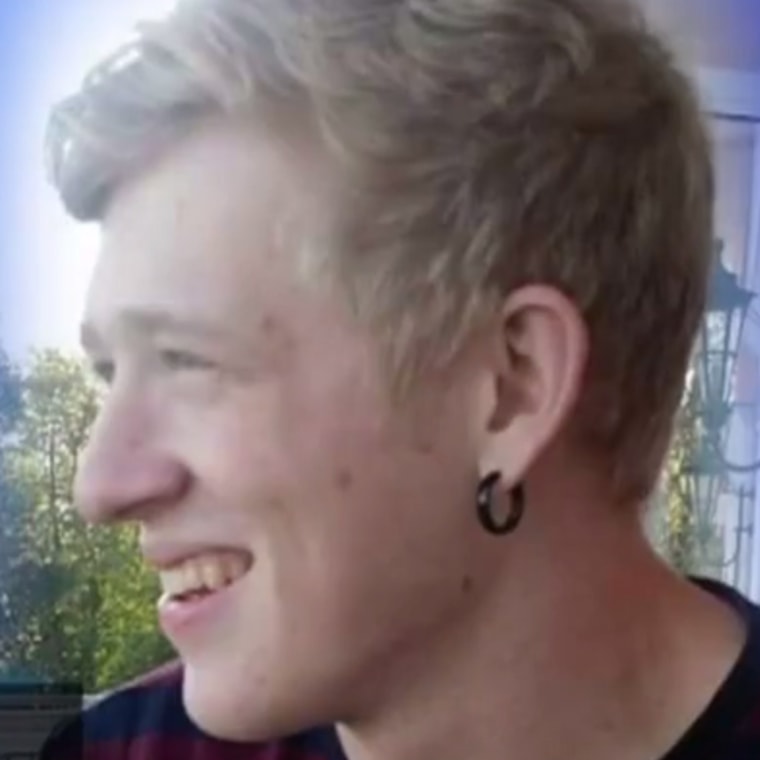 Most children who have died of flu in recent years were not vaccinated against the virus, according to a study last year by CDC researchers. The report found that at least three-quarters of kids who died from influenza between 2010 and 2014 had not been vaccinated in the months before they got sick.
In a new study released this week, researchers found that people who got flu shots every year were less likely to die or end up in the hospital. The study of people over 65 — who are most likely to die from influenza — showed that repeated vaccination was twice as good at preventing the most severe complications of flu.
Yet, many people still fear getting flu vaccinations because they mistakenly believe that the shot can actually make them sick. It's not too late to get a flu shot — a typical season can last as late as May — although it may take up to 2 weeks for full protection. To find flu shots near you go to VaccineFinder.org.
The flu is rarely an emergency but the doctors urge parents to get children to an emergency room if they have these symptoms:
Fast or troubled breathing
Bluish skin
If they don't drink fluids or cannot be awakened.
Adults also need immediate medical help if they have:
Difficulty breathing or shortness of breath
Pain or pressure in the chest or abdomen
Sudden dizziness or confusion
Severe vomiting
People should especially aware if they come down with flu-like symptoms, seem to get better, and then find the symptoms have returned. That could indicate a second infection and needs quick treatment.
The CDC also has additional suggestions on what to do after coming down with the flu.