By Gina Way and Jill Percia
Sun, salt water, chlorine, and colorful cocktails--summer activities and indulgences come at a cost: They have an aging effect on your looks. "Luminous, even-toned skin is a hallmark of youth, but shiny hair and white teeth are also part of the picture," says Noelle Sherber, M.D., a dermatologist in Washington, D.C.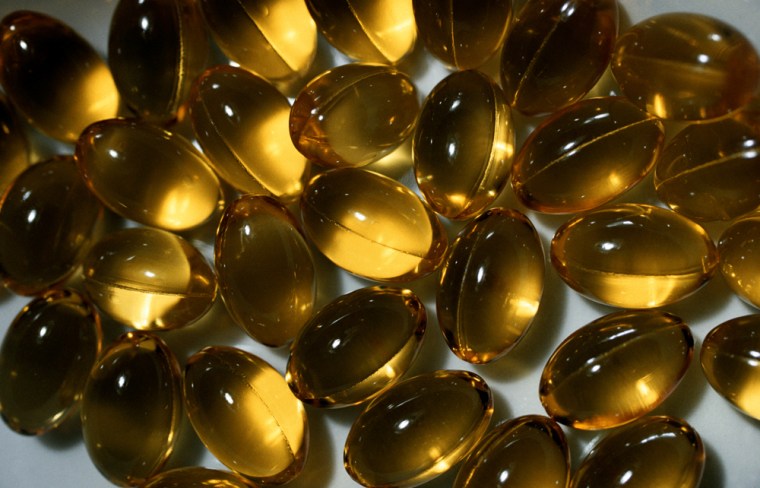 A 2008 study revealed that removing facial discoloration can make a woman look up to five years younger. And discolored teeth hardly radiate youth. But nobody is saying you should abstain from a season of ocean dips and fruity sips--just undo the damage with strategies for brightening up all over.
Skin
1. Shed layers. In the summer, most women put exfoliating on the back burner for fear of mangling a faux tan (the horror!) or making their skin more prone to burning, says Sherber. But a blanket of dead cells on your face smothers any glow underneath. Skip the grainy scrub, though: "Abrasive granules can irritate the skin. This, combined with UV exposure, may trigger skin to produce post-inflammatory hyperpigmentation in some women, which is bright skin's enemy," says Sherber. Instead, three times a week, swipe on at-home peel pads with alpha hydroxy acid, a chemical exfoliator that sloughs off dead cells, uncovering a smoother surface that better reflects light (you'll see maximum results in a couple of weeks). A derm favorite: Dr. Dennis Gross Skincare Alpha Beta Daily Face Peel ($78, at Sephora).
2. Spot reduce. Polka dots on tops and dresses: cute. Dark splotches dotting your face: not so much. In fact, research has found that sun spots can make you look older. Tackle them with a combo of ingredients: The lightening classic, hydroquinone, blocks new melanin production. The new kid on the brightening block, melanozyme, breaks down existing pigment on the skin's surface, says cosmetic chemist Jim Hammer. Because hydroquinone can bring on sun sensitivity, dermatologists advise using a cream with 4 percent of it every night after cleansing. And in the a.m., apply a melanozyme lotion such as (1) Elure Advanced Lightening Lotion ($150, at skincarerx.com). Also, use sunscreen to prevent spots from making a comeback.
3. Dig deep. If at-home measures aren't getting the job done, consider a doctor's-office treatment. For general dullness, try a light chemical peel, which uses the same acids as the OTC variety but at a higher concentration (it costs roughly $150). "There's no recovery time, and you'll look much brighter after just one session," says Jeannette Graf, M.D., an assistant clinical professor of dermatology at Mount Sinai Medical Center in New York City. For bigger, isolated spots, try a pigment-selective laser (like the Q-switched Nd:Yag), which targets and breaks up melanin. "Just one minutes-long treatment can eliminate a spot," says Heidi Waldorf, M.D., an associate clinical professor of dermatology at Mount Sinai School of Medicine. (It costs $200 to $600, depending on the number of lesions being treated.)
4. Wear lavender. When your eyes look whiter, the surrounding skin looks brighter. "Lavender is one of my go-to eye-shadow colors for adding sparkle and counteracting red tones in your whites and the skin around your eyes," says Lori Taylor, a global makeup artist for Smashbox cosmetics. Dust opalescent lavender shadow over your lids; pair with deep-black mascara.
5. Don't. Skip. Blush. Ever! It's the most important piece of makeup to rev your complexion. A peachy-pink shade is universally flattering. Try (2) Sephora Microsmooth Blush Duo in Mangobeam ($17, at Sephora). Dust it onto cheekbones, where it's most likely to catch the light.
6. Get slick. A clever tip from makeup artist Bobbi Brown's new book, Pretty Powerful: Dab a face oil onto fingertips, then tap onto the apples of your cheeks and your cheekbones for dewiness without actual glimmer. Try Tarte Pure Maracuja Oil Rollerball ($22, qvc.com).
Hair
7. See through your shampoo. "Opaque formulas contain heavier conditioning ingredients, but transparency indicates that a shampoo won't leave any film on the hair," says Tommy Buckett, a hairstylist at the Marie Robinson salon in New York City. It will also help remove hair-dulling buildup from products or chlorine. Try (3) Pantene Pro-V Ice Shine Shampoo ($4, at drugstores).
8. Gloss over it. A hair gloss, at home or in the salon, has sheen enhancers that coat the hair's cuticle and give the illusion of healthier hair, says colorist Sharon Dorram, owner of Sharon Dorram Color at Sally Hershberger in New York City. While the gloss sets, blast your head with a blow-dryer for even better results.
9. Oil well. Silicone is a synthetic oil that often appears in shine-enhancing serums--but it just masks tattered, lackluster hair. A few drops of natural argan oil will penetrate and moisturize while imparting a lustrous finish. "Argan oil is a natural hair healer--it moisturizes and makes strands gleam. making it easier for stains to soak in," says Rosen.
"Rub a few drops between your hands, and then onto towel-dried hair. Apply it from the ends to the midshaft, starting at the back of the head and working toward the front. You'll get just the barest amount on the finer hair near your face, which can easily look greasy," advises Buckett. Try Garnier Fructis Sleek & Shine; Moroccan Sleek Oil Treatment ($6, at drugstores).
10. Take your vitamin E. The other big-impact oil? Vitamin E, found in health-food stores. Once a week after shampooing, mix three drops of oil with a dollop of your usual conditioner. "Vitamin E is the one ingredient I've found that makes the biggest difference in hair's elasticity and shine," says Dorram. Wait 10 minutes, then rinse.
11. Grin and boar it. A brush with boar bristles helps distribute hair's natural oils, imparting a subtle gleam.
Teeth
12. Join the strip club. Strips are the most potent whiteners at the drugstore because "they create a suction-cup effect that doesn't allow saliva to get underneath and dilute the bleaching agent," says Nancy Rosen, D.M.D., a cosmetic dentist. Look for ones with 10 percent hydrogen peroxide, the highest concentration allowed over the counter. Crest 3D White Intensive Professional Effects Whitestrips ($60, at drugstores) has an extra-thick layer of peroxide to ensure thorough penetration into the teeth.
13. Wait to brush. Coffee, vinegar, juice, and tomato sauce are acidic, and if you brush right after lunch, "you'll rub that acid farther into the teeth, eroding the enamel. Even clear acids, like lemon juice and white wine, create microporosities that retain stains. The fix: Rinse with water after eating or drinking, and wait 30 minutes to brush. When you do, make it a whitening formula with silica (a mild abrasive that's like a face scrub for teeth). Try Rembrandt Deeply White + Peroxide ($7, walmart.com).
What Your Smile Says About Your Health
14. Make blue your BFF. It's Color Wheel 101: Cool blue is opposite warm yellow, so they nullify each other. For a quick fix, Luster Now! Instant Whitening Toothpaste ($8, at Walgreens), "deposits a temporary blue tint, making teeth appear whiter for hours," says Hammer.
15. Sip through a straw. It will keep staining enemies like tea, coffee, and soda off your teeth, says Rosen. Drink hot liquids through a skinny plastic stirrer to prevent scorching your mouth.
16. Use a power tool. Swap your manual toothbrush for an electric rotating one. It's more effective at removing surface stains, says Rosen, and research shows it reduces 11 percent more yellowing plaque too.
17. Add fiber to your diet. It really does keep everything moving along nicely--even tooth stains. "Crunchy, fibrous fruits and veggies like apples, broccoli, carrots, and celery act as mechanical cleansers and stain removers as you chew," says Rosen.
More from Women's Health:
Look Younger, Healthier, and More Beautiful Than Ever
More from TODAY Health:
7 things you didn't know about caffeine
Why you're having that midweek meltdown