Like many moms, Janielle Wright failed to lose weight after giving birth. She was overweight before she became pregnant and the extra baby weight meant the 5-foot-8-inch woman now weighed 337 pounds. It was the heaviest she had ever been.
"I wanted to be better for my daughter. I wanted to live for her," Wright, 28, of Toronto, Ontario, told TODAY. "I really wanted to change the future of what I saw for myself."
Wright had tried, and failed, to lose weight several times in the past and she knew she had to do something different this time.
"I didn't want to fail like I always failed a million times. This time, I was really smart. I said, 'Let me pick a diet that I can sustain for the rest of my life. Let me start slow with my workouts,'" she said.
Wright discovered intermittent fasting and she found the 16:8 diet — also known as time-restricted eating — made sense for her. The diet allows Wright to eat whatever she wants within an eight-hour window, but then calls for a fast for the next 16 hours.
While following this plan, Wright cut her carb intake and added vegetables, fruits, lean meats and egg whites to her diet. She also started drinking at least eight glasses of water a day. She hoped consistency would lead to results.
"If I do everything right, I don't see why I would fail," she said.
In the past, Wright didn't exercise because she feared going to the gym. So she bought a treadmill and started slowly, walking 15 minutes every day. Soon, she was walking for 30 minutes a day. Then 45 minutes a day.
"I walk all the way up to the highest incline and I power walk," she said.
Wright also started doing 30-minute HIIT video workouts daily. Her instinct was right — consistency led to results. Since January, Wright has lost 71 pounds and weighs 266 pounds. She ultimately wants to weigh 180 pounds, but understands that it will take time.
"It works if you keep going. I know plateaus will still happen, but if I keep pushing, it will work," she said.
While she loves that her clothes fit better, she's noticed the biggest transformation is with how she feels.
"I am happy and energized to play with my daughter," she said.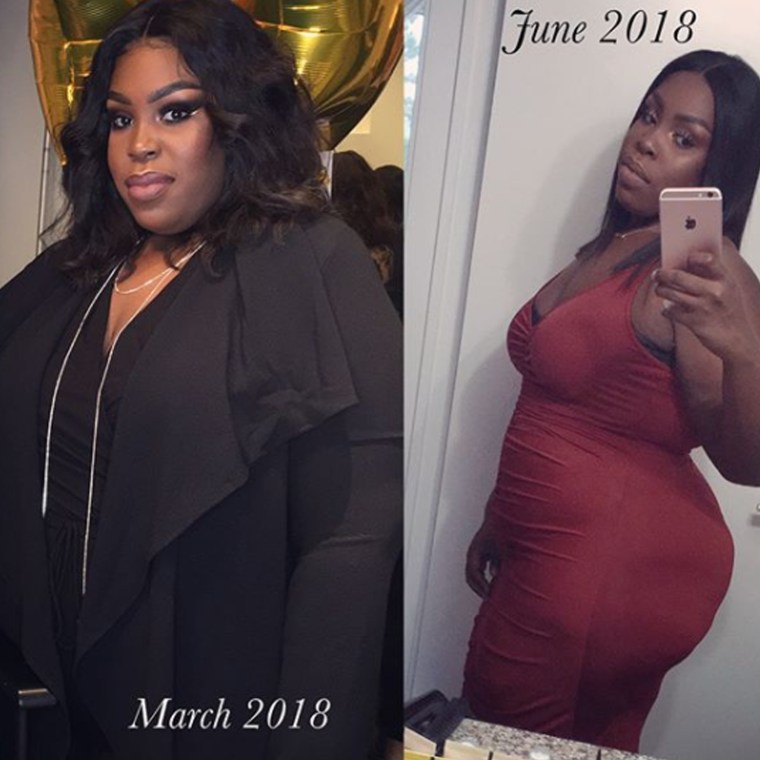 Wright has been sharing her journey on social media, a habit she started because she felt it would keep her on track. But it had an unexpected benefit, too.
"People just started rooting for me," she said. "They just want to see me win."
Wright hopes to inspire others who want to make healthy changes and shared this advice on what keeps her focused:
1. Find your inspiration.
While Wright originally wanted to lose weight to be a better mother, she stayed motivated thanks to her strong faith.
"There is nothing I cannot do as long as I have God in my life and if I put my mind to it," she said. "It is my faith and my daughter that are the motivation that I have to be better."
For months, it seemed like the number on the scale didn't budge. But Wright noticed her clothes fit better and she had more energy. Her endurance had improved and her muscles stopped aching after workouts. That's when she realized she was making progress, just not the kind she saw on the scale.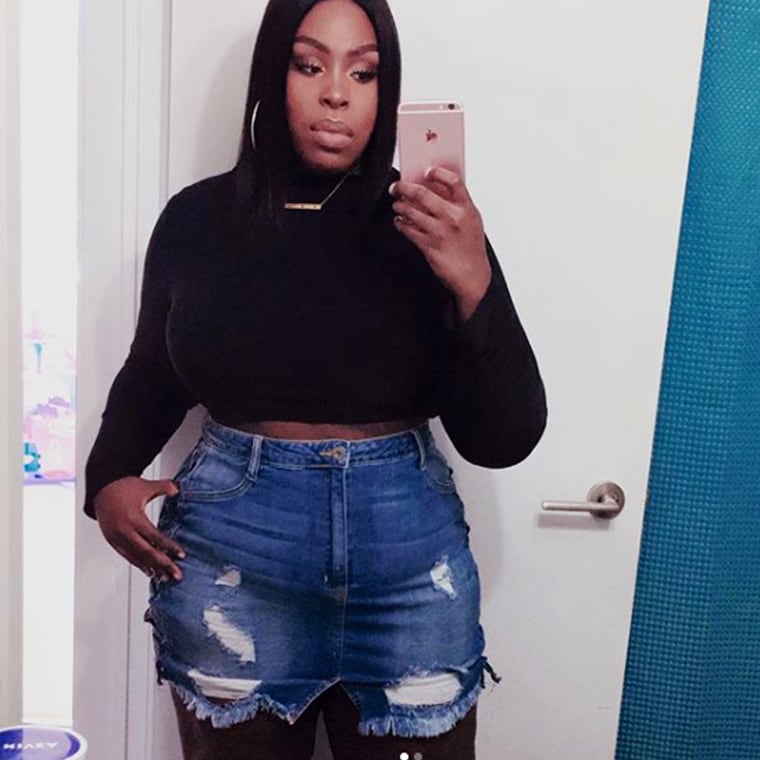 "I had this one sweater it was so tight," she said. "I would use that every month for the first three months (to track my progress). It would fit a little loser each time I put it on."
3. Surround yourself with support.
Wright's followers on social media help her stay focused. Her mom also provides her with daily support that keeps Wright inspired when the journey seems too tough.
"Every day, she sends me messages to encourage me to keep going. My mom and my faith in Christ and my daughter is what has gotten me to this point," she said.
For more weight-loss inspiration, check out our My Weight-Loss Journey page. And if you're interested in starting your own journey, join our Start TODAY newsletter.