Welcome to week 2 of our "16 to '16 Challenge" — where TODAY diet expert Joy Bauer and TODAY lifestyle and fitness correspondent Jenna Wolfe help three brave TODAY fans, and you at home, get healthy in the last 16 weeks until the new year.
Read on for Joy's 16-item shopping list and Jenna's 16-minute workout routine.
JOY'S SHOPPING LIST
(Recipes are below)
Refrigerator
Plain low-fat Greek yogurt. Greek yogurt is versatile as a snack, in place of sour cream and as a base for dips. It's a great source of protein which helps keep you full.
Apples. Apples are the perfect portion-controlled snack that take a while to eat.They can also be a quick breakfast with peanut butter.
Eggs. Boil them for an easy snack, have them scrambled at breakfast or whip up a quick omelet on busy weeknights.
Baby carrots. They're an easy snack for kids and adults (no chopping necessary!) Plus you can steam or roast for a quick side dish, and munch on them raw whenever you need something crunchy.

Pantry
Canned or pouched wild salmon. It's an easy source of protein and a great way to get a dose of omega-3s. You can also use it as a base for salmon patties!
Beans (dried and canned). Pick your favorite or have a variety on hand (black, garbanzo, kidney). No-salt-added canned is incredibly convenient and healthy, but dried beans are great, also. Beans are filling (protein and fiber), inexpensive and have been shown to reduce your risk for heart disease and diabetes.
Marinara sauce. Heightens the flavor of chicken, fish, even baked potatoes, without adding a lot of calories. Plus you get lycopene (a cancer-fighting antioxidant).
Balsamic vinegar. A low-sodium, low-cal flavor enhancer to use in salads and marinades. Also, reduced balsamic vinegar drizzled on light popcorn and fresh fruit is delicious.
Freezer
Frozen Shrimp. Perfect for stir-fries or paella, shrimp are super easy because you don't have to clean them! Good source of protein.
Frozen chopped spinach. It's a superstar veggie and versatile; add it to anything from burgers to scrambled eggs to lasagna to dips.
Frozen berries. Packed with antioxidants and great for flavorful smoothies, oatmeal, yogurt and cottage cheese.
Lean ground turkey. Use this for pretty much anything: making a meat sauce for pasta, in lasagna, for burgers, meatloaf or tacos.
Car/Purse/On-the-go
Mints. They are great to end a meal (kind of like brushing your teeth), plus you won't want to eat anything after you've had a mint! They provide a shot of flavor when you JUST need something.
Lollipops. A portion-controlled amount of sugar for on-the-go if you need a boost.
Bananas. Nature's convenience food! It's already pre-packaged so no washing, no prepping required. Just peel and eat. Simple.
Nuts. Make sure they're portion-controlled in a small bag or container — about a handful.
JENNA'S 16-MINUTE WORKOUT
Do 2 of these 8-minute circuits. Start with a higher amount of the easiest moves first.
40 butt kickers - cardio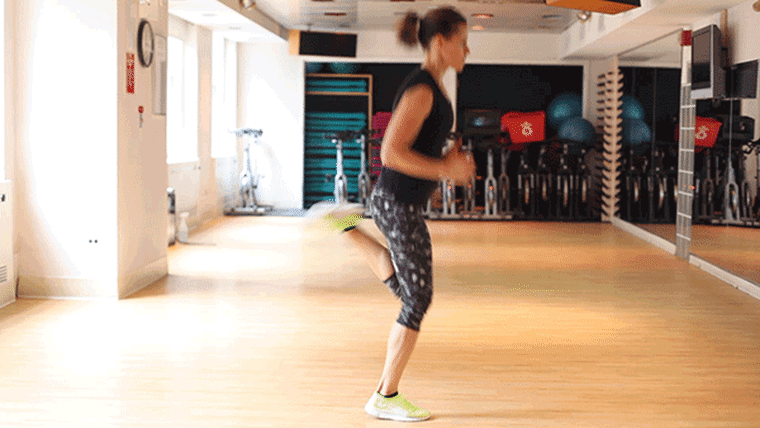 30 cardio hip thrusts - triceps (arm jiggle), glutes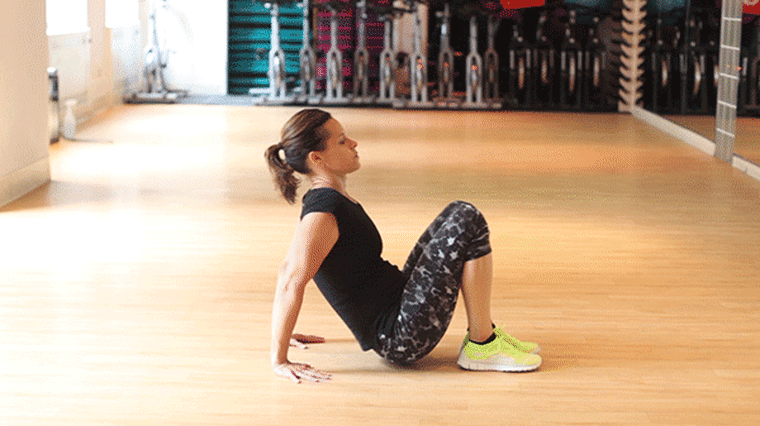 20 mountain climbers - shoulders, core, legs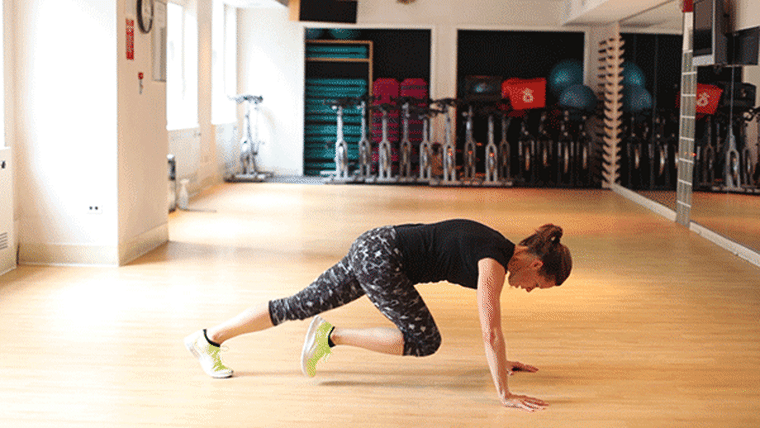 10 plank toe lifts - glutes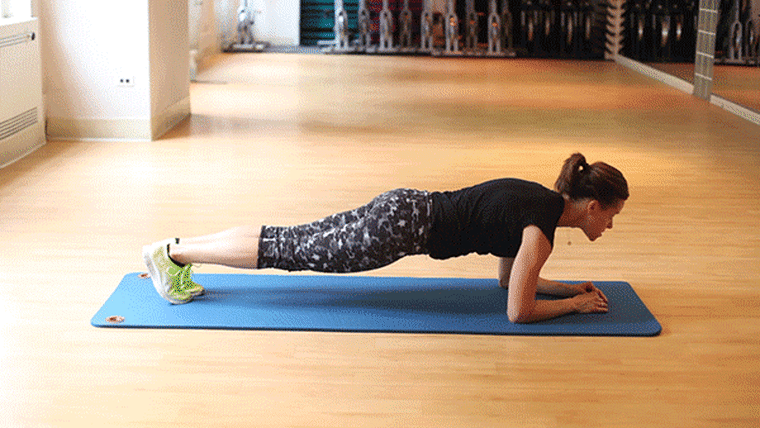 Joy's fridge recipes:
Mini Vegetable Frittatas (eggs): http://www.joybauer.com/healthy-recipes/vegetable-frittata-muffins.aspx
Roasted Balsamic Carrots (baby carrots): http://www.joybauer.com/healthy-recipes/roasted-balsamic-carrots.aspx
Cuke-a-licious Yougurt Dip (Greek yogurt): http://www.joybauer.com/recipes/cuke-a-licious-yogurt-dip
Apple PB 'Wiches (apple): http://www.joybauer.com/healthy-recipes/apple--pb-wiches.aspx
Joy's pantry recipes:
Roasted eggplant parmesan (marinara sauce): http://www.joybauer.com/healthy-recipes/roasted-eggplant-parmesan.aspx
Balsamic Chicken (balsamic vinegar): http://www.joybauer.com/healthy-recipes/balsamic-chicken.asp
Wild Salmon and Chickpea Salad (wild salmon): http://www.joybauer.com/healthy-recipes/wild-salmon-and-chickpea-salad.asp
Pinto Bean Chipotle Tacos (beans): http://www.joybauer.com/healthy-recipes/pinto-bean-chipotle-tacos.aspx
Joy's freezer recipes:
Sweetened ricotta cream with berries (frozen berries) http://www.joybauer.com/healthy-recipes/sweetened-ricotta-cream-with-berries.aspx
Greek turkey burger (ground turkey) http://www.joybauer.com/healthy-recipes/greek-turkey-burgers.aspx
Shrimp paella with cauliflower rice (shrimp) http://www.joybauer.com/recipes/simple-paella-with-cauliflower-rice
Spinach taco burger (spinach and turkey): http://www.joybauer.com/healthy-recipes/spinach-taco-burgers.aspx
Joy's car/purse/on-the-go recipe:
Tasty trail mix (nuts): http://www.joybauer.com/healthy-recipes/tasty-trail-mix.aspx