Marco Arturo was shocked to discover the amount of parents who don't vaccinate their children under the belief they'll get autism, so he set out to make a change.
The 12-year-old boy from northeast Mexico played a joke on parents who feel this way in a video posted to Facebook on May 24 that has already racked up almost 4 million views.
RELATED: De Niro says 'find the truth' on vaccines: But scientists already did
"We've all been lied to by doctors and pharmaceutical companies about vaccines," Marco said in the video. "After a lot of research, I realized that vaccines do and will cause autism."
Confused? There's a twist.
The seventh grader then proceeded to open a folder that read "Evidence that vaccines cause autism," pulled out a few dozen blank pages and threw them on the floor.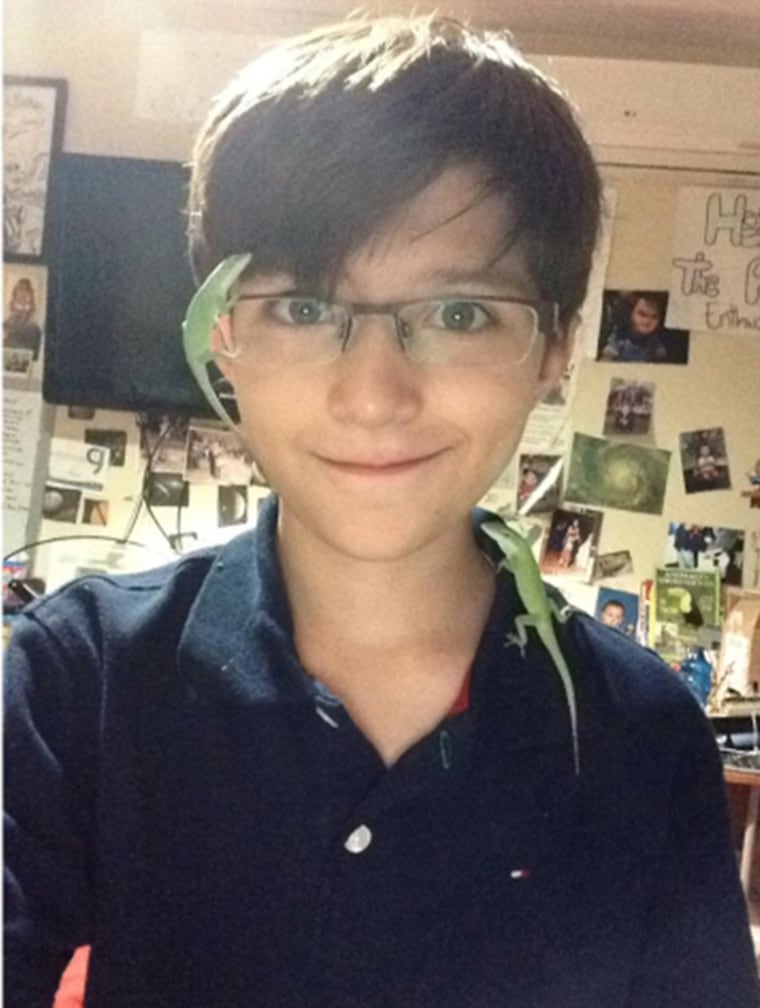 "I've done research on the hypothesis of a link between autism and vaccines and I've gotten to the conclusion that there isn't any at all," Marco told TODAY in an email.
He's not the only one doing research. This has been a controversial debate ever since a study came out about 20 years ago linking the mumps-measles-rubella vaccine to autism, which was later discredited and study after study since has shown no link.
The Institute of Medicine, an independent group that advises the U.S. government on health matters, has strongly advised that researchers stop wasting time looking at vaccines and search elsewhere for the causes of autism.
RELATED: My son has autism — and I am not anti-vaccine
While Marco doesn't have any relatives with autism, he knows a lot of people on the spectrum and has felt passionately about science ever since his grandma began reading him books about it at 2-years-old.
"These parents' decision puts a lot of lives in danger," Marco said. "I wanted to make my position on the issue clear while making people smile by doing so."
His own parents are very supportive and admit to agreeing completely to everything said in the video.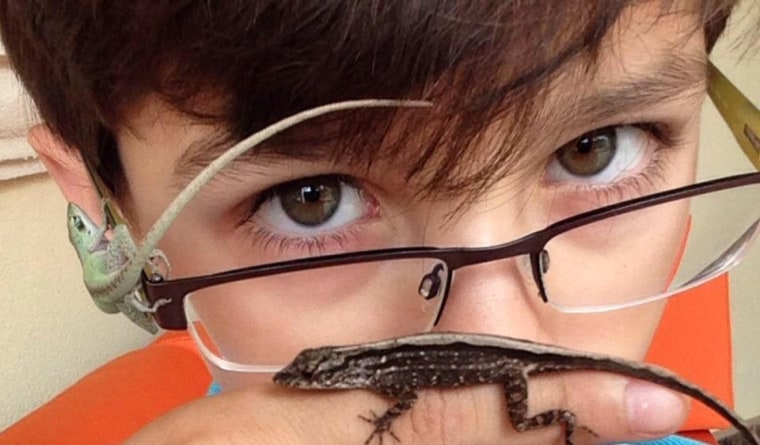 "I want to dedicate my life to science, but I don't want to stop there," Marco said. "I want to do something that could change the world as we know it and to always be remembered in history. I want to live off my research and books."
RELATED: Robert De Niro debates autism's link to vaccines on TODAY