When people hear Antoinette Inserra's age, they're often curious to learn about her secrets to longevity, but the 104-year-old is quick to point out that she doesn't really do anything out of the ordinary to stay healthy.
"I take care of myself. I do what I have to do. Once you take care of yourself, everything gets done," she tells TODAY.com over the phone.
On April 21, Inserra celebrated her 104th birthday, and her family threw her a big party to mark the special occasion, with multiple generations on hand for the soirée.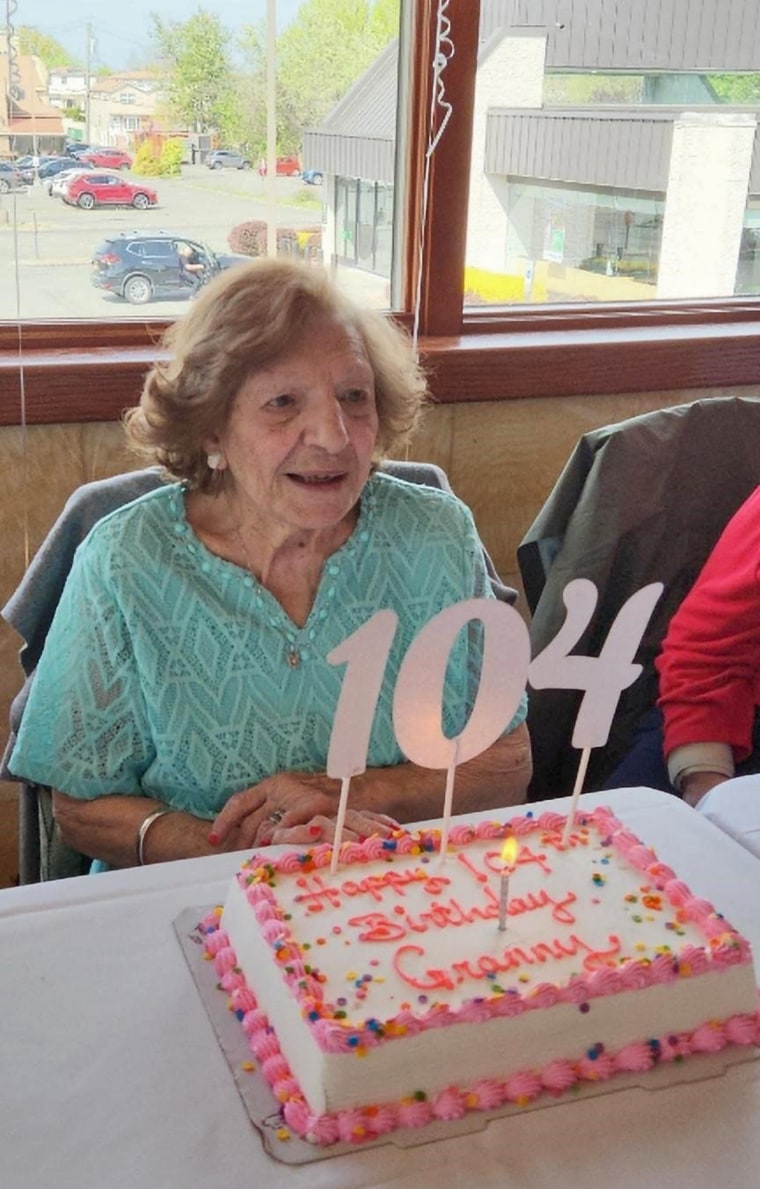 The Staten Island resident has four children, eight grandchildren and nine great-grandchildren, and she never could've predicted that she'd be around to see her family expand so much.
"Nobody thinks like that," she says. "One (birthday) at a time."
Inserra still gets around quite well with the help of her trusty walker and eats a balanced diet that consists of a few of her favorite foods: soft-shell crabs, pepperoni and plenty of veggies — spinach is her go-to. She also enjoys a daily glass of her favorite alcoholic beverage.
"I love my beer," she tells TODAY.com.
"That might be her secret! Who knows?" her daughter Phyllis Scotto muses.
Inserra has quite a bit of energy for a 104-year-old and plenty of spunk.
"She's up every day ready to go out with her makeup on and her shoes," Scotto says.
Inserra enjoys these outings and says getting out of the house regularly helps her feel young again. The New York resident is also a big fan of shopping and loves to gamble.
"My daughter takes me out. I take the walker, and this is enough for me. I'm happy with that," she says.
Inserra met her husband, Vincent, who passed away at the age of 68, when she was 18, and the pair tied the knot in 1944.
Scotto, one of Inserra's four children, says she feels blessed to still have her mother in her life.
"She got to see my son get married, which we didn't think she would. She had COVID twice, and she survived. And then she got to see (my son) have his first baby. So it's been quite an accomplishment she's made. She surprises everybody," she says.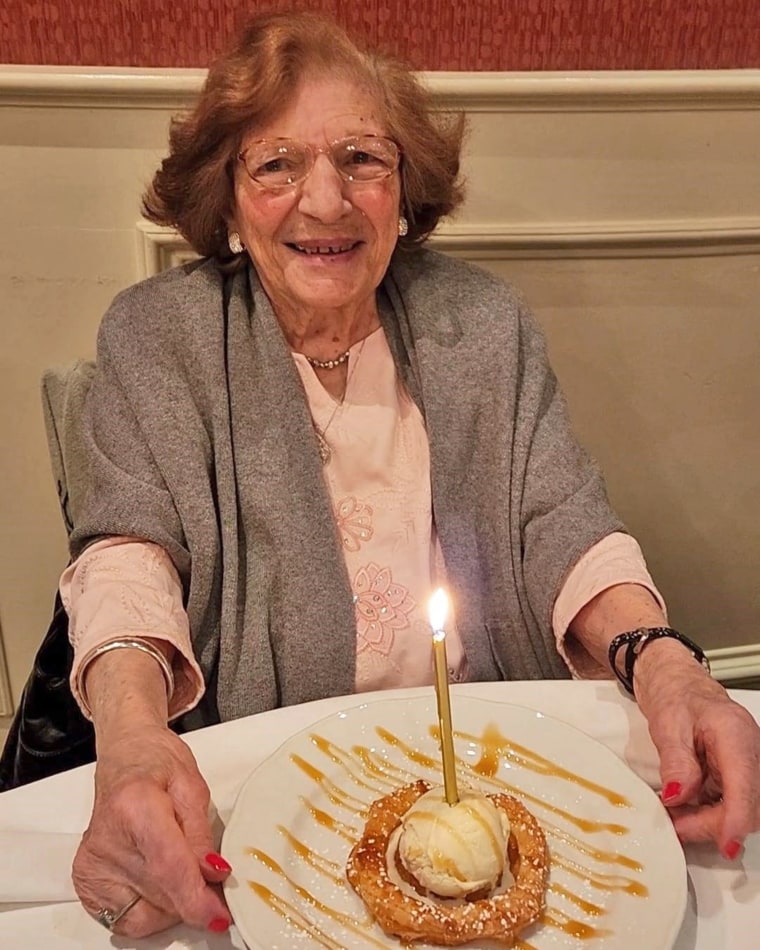 Throughout her life, Inserra has tried to maintain a positive attitude and navigate any challenges with calmness.
"What can you do when something happens? You just let it go, you do what you can and that's it," she says.
Inserra's approach to happiness is simple, and she's happy to share some advice: "I just say look nice and make nice friends. Be nice to them, and you'll have good friends. That's the way I look at it."