An Indiana centenarian has a sweet formula for longevity: A daily dose of chocolate.
Eunice Modlin turned 102 on Tuesday, celebrating the big milestone with cake and the promise of a big party with more members of her family when the snow clears. The great-great-grandmother, who lives in Boonville, Indiana, with her son, wasn't available for an interview, but her granddaughter shared some of her longevity secrets.
"She eats two pieces of dark chocolate every day," Tammy Modlin Gentry told TODAY. "She's always limited herself to two pieces so she didn't [gain weight]."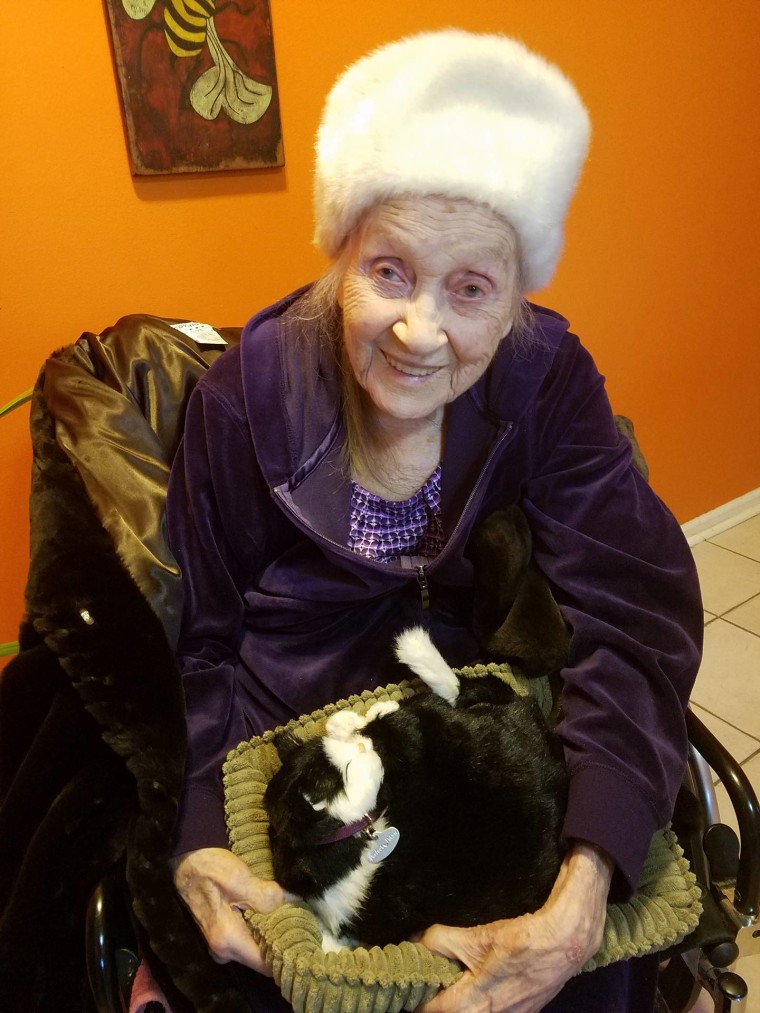 Dark chocolate offers health benefits thanks to its powerful antioxidants, minerals and flavanols, says nutritionist Keri Glassman, noting that a small piece with a cup of tea can be a healthy addition to your daily routine. Stick with the purest version because chocolate with nuts, nougat or caramel will have more calories and sugar, offsetting the benefits, advises NBC News medical contributor Dr. Natalie Azar.
Modlin also believes eating vegetables from the garden and never drinking alcohol or smoking has allowed her to live a long, healthy life, Gentry said.
The centenarian is losing her eyesight and her balance is off, but she still goes to church and prayer meetings. Overall, Modlin is doing well, she added.
Gentry said her grandmother's life motto is: You don't always get what you want, but you get what you need.
Longevity seems to run in the family: When Modlin turned 100, her relatives flew in her 99-year-old brother from Texas to attend the party. Jake Hardesty is 101 now and also doing well, Gentry said.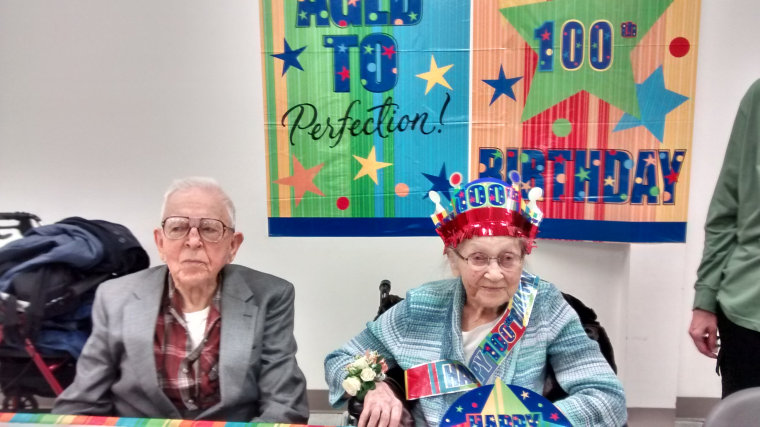 When she was younger, Modlin was known for her archery skills, a sport she took up in her 20s. Her husband made the bows for the family and they traveled all over the country to compete. At one time, Modlin was in The Guinness Book of World Records for the farthest arrow shot, Gentry said.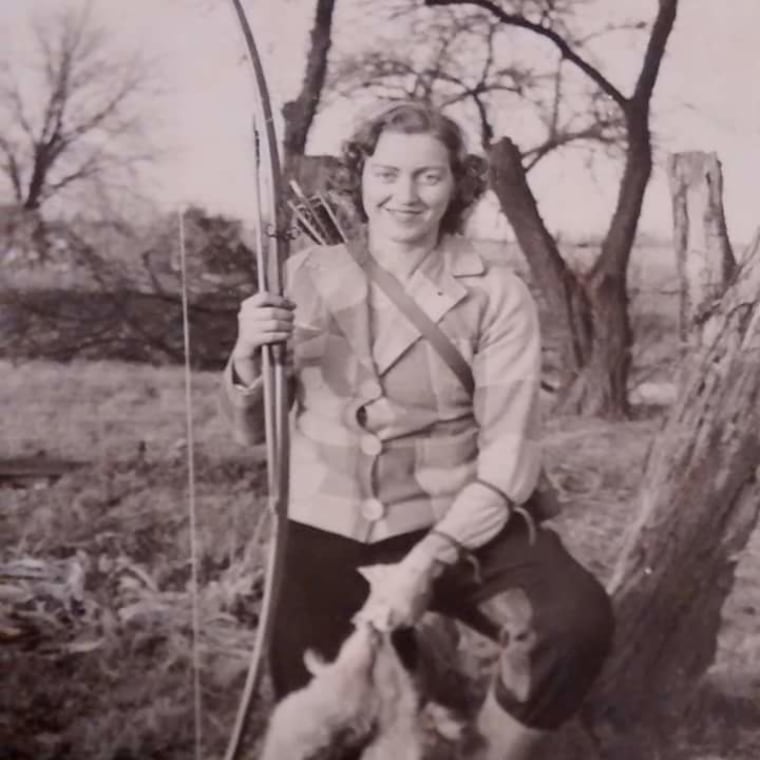 She lived through the Great Depression and other tough times, but remained optimistic.
"My grandfather, her one true love, passed away in 1991 and she's still going," she added. "I get choked up because it's my grandma, whom I love to the moon and back."
Follow A. Pawlowski on Facebook, Instagram and Twitter.
This is an updated version of a story originally published in January 2017.