Well, here's zomething different. No wait, it's actually zomething totally retro: Zima is back!
Are the fizzy memories of the early 1990s surfacing? Are you zuddenly ziezed with the dezire to zubztitute every "s" in your vocabulary with a "z"?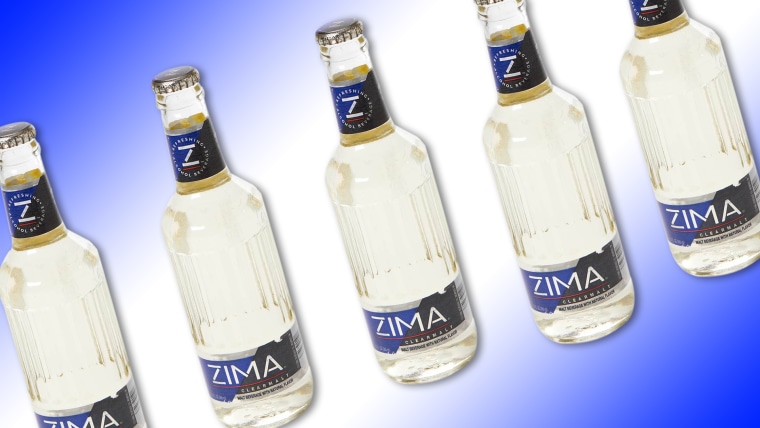 Well, then you're primed to pop open a fresh bottle of the clear "malternative" malt liquor that from Coors that hit the market in 1993, enjoyed a swift rise and long, slow falloff that didn't fully end until 2008 when it was finally pulled from shelves.
According to AdWeek, the beverage will return to stores for the July 4 weekend so we can all ride the effervescent wave of nostalgia for all things '90s. But you know, just because you can do something, should you?
Zima was one of those "it zounded great at the time" ideas; in the early 1990s, clear everything was all the rage: from Crystal Pepsi to Ivory dishwashing liquid. Also wicked popular? Wine coolers and other alternative, often fruity, ways to consume alcohol.
According to Mental Floss, which published a history of the product, Zima bubbled up at a time when people were drinking less beer and preferring wine coolers. Coors filtered color (and, crucially, taste) from their usual brew and came up with a citrus-tasting drink with 4.7 percent alcohol.
The name came from marketing firm worker Jane Espenson, who went on to write for "Buffy the Vampire Slayer" and "Game of Thrones," and who currently works on ABC's "Once Upon a Time." "Zima" is a Slavic word for "winter."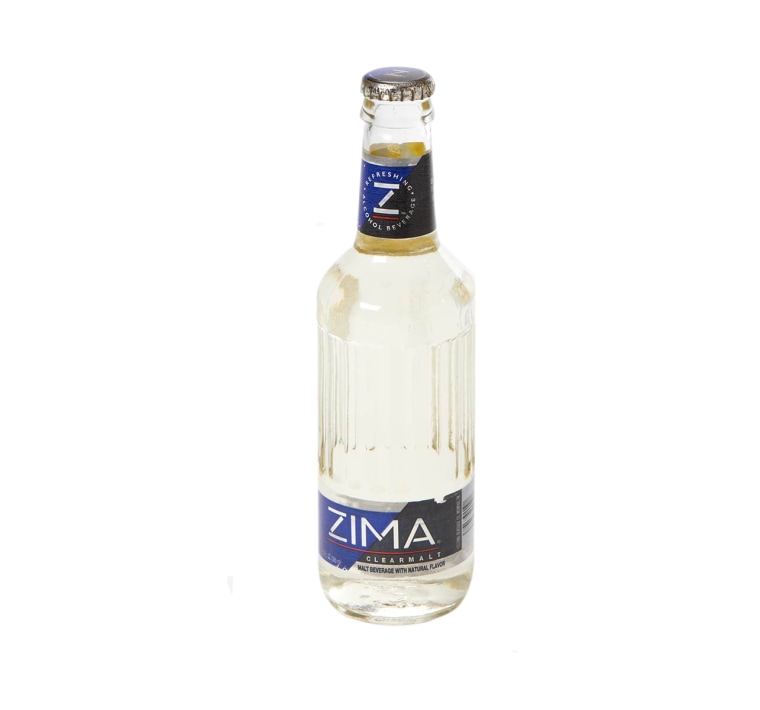 Zima captured 1 percent of the alcohol industry market almost immediately and sold 1.3 million barrels that first year. But problems arose quickly: Coors wanted to capture the male demographic that was falling away from traditional beer — but the product largely appealed to women.
Then stories emerged that teens were drinking Zima because it had almost no odor and couldn't be detected by concerned authority figures. (Coors had to write letters to police chiefs and school officials saying it could be detected by a breathalyzer, despite rumors.) Next, "Late Show" host David Letterman mocked it relentlessly.
And then there were the ads, featuring a spokesperson whose 25-letter alphabet turned all his "s-es" into "z's."
Despite attempts to revamp the brand with "Gold" labeling and other flavors, it dropped to 403,000 barrels two years after launch.
In the end, Zima was doomed to a rezounding defeat as a footnote in pop culture history. At least, until now, thanks to MillerCoors.
But be prepared: This is for a limited time only. So get your VHS players out, style your hair like Rachel from "Friends" and plug in your Clappers: the '90s are back, baby — bottoms up!
Follow Randee Dawn on Twitter.