America is pretty wild about pink Starburst candy — and it seems the president is, too.
The strawberry flavor of the chewy square sweet has been around since 1960, and according to the candy's manufacturer Wrigley, it's tops among consumers, with over half of all references to the candy on social media mentioning the pink Starburst. Though we haven't seen any presidential tweets about pink Starburst just yet, President Trump is apparently a big fan.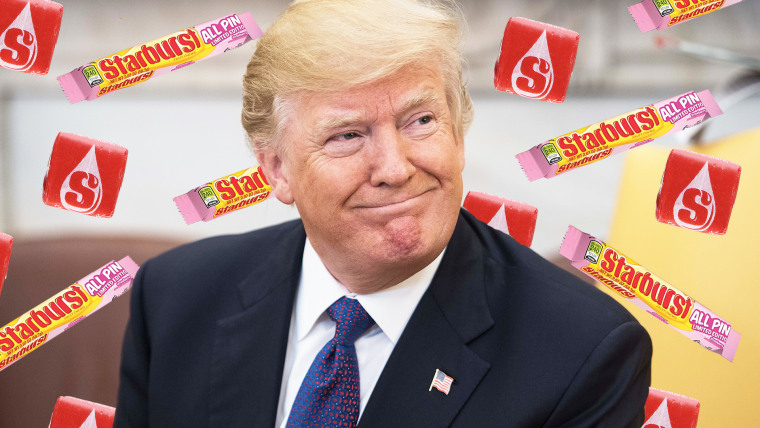 According to the Washington Post, when House Majority Leader Kevin McCarthy (R-Calif.) joined President Trump on an Air Force One flight last October, he observed Trump reach for a handful of Starburst, and then proceed to pick out only the pink and red-wrapped flavors. McCarthy recalled that presidential aides told him, "Those are the president's favorites."
Needless to say, McCarthy, who the Post describes as the president's "friend and fixer," wasted no time in sending Trump a gift with just the two flavors in a jar. It seems Starburst may be the new way to curry political favor.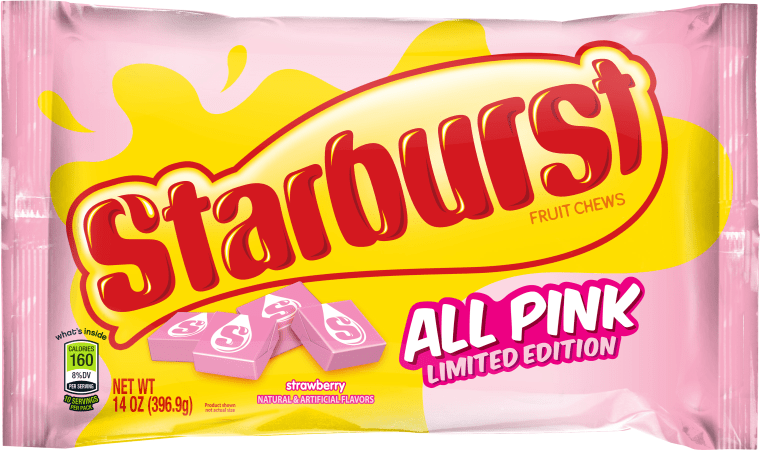 But let's hope the congressman didn't waste his time picking through packs to get to the red and pink candies. To appease pink Starburst aficionados like Trump, Wrigley introduced a limited-edition pinks-only bag last year (and you can still buy a similar version on Amazon). If you're like the president and prefer both pink and red, Starburst FaveREDs may satisfy your craving with strawberry, fruit punch, watermelon and cherry flavors in one pack.
Of course, other Starburst flavors have fans, too. According to BuzzFeed, Americans fall into one of four teams when it comes to picking a Starburst side — but those who prefer the less popular flavors may find themselves shunned from society.
According to the site's informal poll, 47 percent of survey respondents said pink was their favorite flavor and 33 percent voted for red. Yellow came in at a measly 11 percent and orange followed with 9 percent of the vote.
All this flavor debate may be tearing friendships and relationships apart, as evidenced by many posting strong opinions on Twitter:
Despite our ultimate flavor preferences, we can at least all stand together in our shared love of the chewy candy. According to sales at CandyStore.com over the last 10 years, each fall Starburst is America's most-purchased Halloween candy.