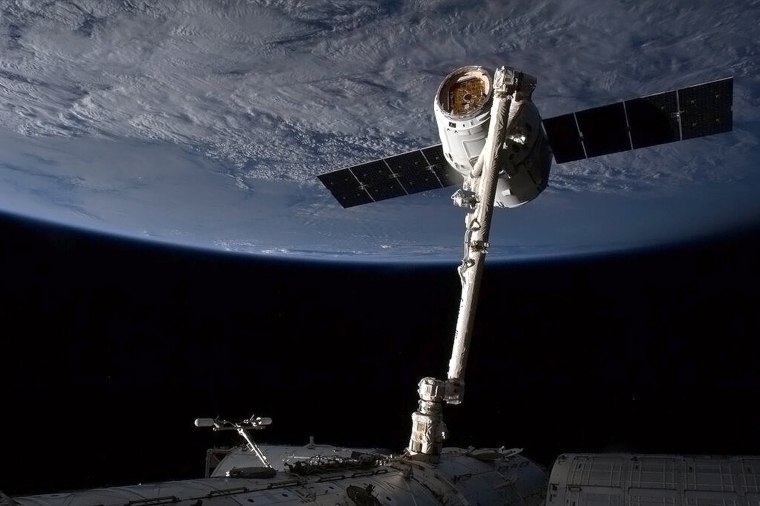 Regardless of how you feel about Taco Bell here on Earth, it's a real treat out in space.

After all, the food choices for astronauts on a space mission are extremely limited. Astronaut Chris Hadfield has lamented that they essentially have the option of either reheating or rehydrating their meals.
Even something as basic as bread can't be used because it goes stale so quickly, and also because of an even bigger issue: crumbs. NASA reports that those pesky crumbs can pose a real problem in space, because with zero gravity they can potentially float and lodge themselves somewhere hazardous.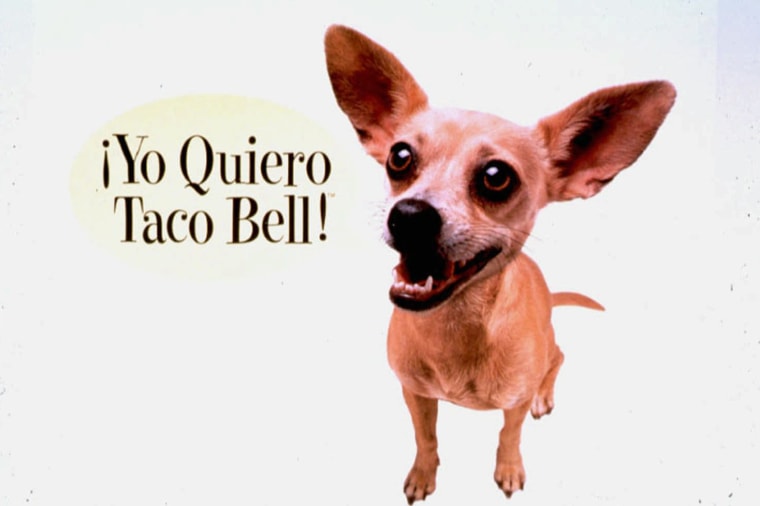 Tortillas, though, help solve both problems. When Mexican scientist Rodolfo Neri Vela brought tortillas on a space mission in 1985, NASA quickly recognized their potential. But even though fresh tortillas lasted longer in space than bread, they still didn't have a very lengthy shelf life up there.
Enter Taco Bell.
In the late 1990s, Taco Bell introduced tortillas engineered to have a longer-than-normal shelf life. They can last up to a year, so NASA uses them for extended-duration missions — like those on the International Space Station.
Astronaut — and zero-gravity guitar-playing Twitter celeb — Hadfield said the food he missed most while in space was fresh fruit and vegetables. Taco Bell obviously couldn't bail him out there.
Related story: Hey bro, Taco Bell is plowing more protein into food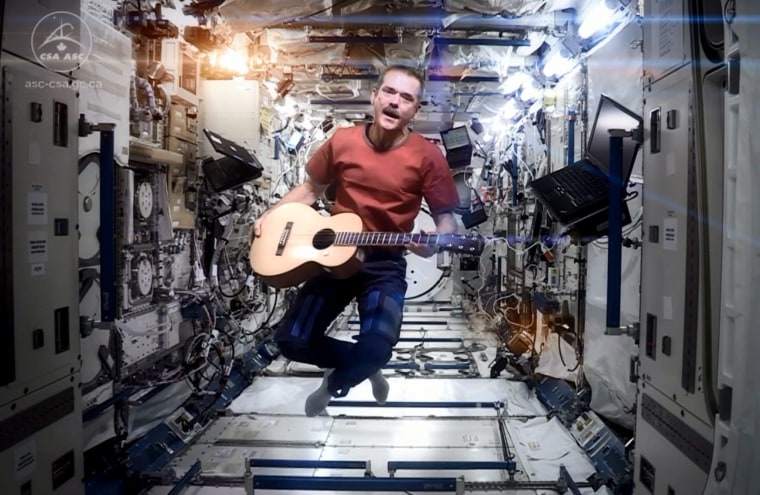 In addition to tortillas, some staples in space cuisine are smoked turkey that is irradiated (sterilized by radiation), grilled chicken that's thermostabilized (packed with their water and ready to eat once the package is cut open), and peanut butter. (They do go to extra lengths for Thanksgiving, though.)
Researchers have conducted extensive experiments to test food for space missions, including examining the hypothesis that food rituals are connected with morale and happiness while in outer space.
There's no doubt that food in outer space has come a long way. "Originally, all foods eaten by astronauts in space were in the form of bite-sized cubes, freeze-dried food, or semi-liquids inside toothpaste-type tubes," food experts Scott Smith and Vickie Kloeris say in their "21st Century Explorer" roundup for NASA.
Related video: Watch Chris Hadfield assemble, eat a space taco
The future of space food has a ways to go, though: with a mission to Mars in the works, they'll have to find a food that can withstand several years of time in space. It remains to be seen whether Taco Bell's offerings will have the staying power to make it to Mars.