Whether it's called apple wine, cider beer, sake cider or sidra, one thing remains the same: People love alcoholic apple juice.

America has been enjoying a cider resurgence of its own as of late, but it's hardly the only country with a thriving cider tradition. While cider still isn't as mainstream as beer or wine, international producers have continued finding unique ways of producing apple-based beverages.
"The thing about cider is that some cultures think of it as apple wine and others think of it as a substitute for beer, but it's somewhere in between," said Pete Brown, author of the new book "World's Best Ciders: Taste, Tradition, and Terroir," which he co-wrote with photographer Bill Bradshaw. "However, it does what neither beer or wine can do, and it's been ignored for too long."
Brown and Bardshaw collected 244 ciders samples for their book, but not all of them are easy to try in the States: Ciders from countries like Ireland, South Africa and Japan tend to stay close to home. But many ciders do make their way abroad, where curious consumers can sample some of the different varieties other countries have to offer. To get you started, here's a look at cider styles from around the world and some bottles worth trying this holiday season.
Spain
The best place to experience cider or sidra, as the Spanish say, is in Asturias, Spain. Head to a cider bar, called a sidrería, and watch as the bartenders pour "shots" of cider from bottles stretched high above their heads. This method aerates the beverage, giving flat Spanish ciders a dose of refreshing bubbles. Try this at home with a bottle of Val d'Ornon, which tastes like fresh apples straight from an orchard. Or look for Villacubera, Val d'Boides and Españar, which are all good examples of sidra from Asturias.
France
In France, most cider or cidre, as they call it, is produced in the northern provinces of Normandy and Brittany, where the French also make Calvados, a type of dry apple brandy. In Normandy's Pays d'Auge, you can find Domaine Dupont, a cider producer that ages its Cidre Dupont Reserve for six months. This practice adds a fruity funk to the cider's aroma and infuses the bottle with flavors of pineapple, lemon and must.

England
The English have a long tradition of making cider, and their thirst for it has never waned: The U.K. still produces and consumes more cider than any other country. A lot of the cider found in England is crisp and clean, and Brown suggests trying a bottle from Aspall, one of the U.K.'s oldest cider companies, which was established in 1728. Get the Imperial Cyder, a 2011 vintage from Suffolk that has Champagne-like flavors.
Austria and Sweden
In neighboring Austria, people call cider "most," pronounced mosht. Much of Austria's cider is produced with fermented pears — like Steinerne Birne's Speckbirne Birnenmost Trocken cider — as the country is home to the largest continuous area of pear orchards in Europe.

The Swedes have also adopted cider as one of their top drinks, and recently Rekorderlig (pronounced Rek-order-lig) from Åbro became available in the States. This sweet, fruity and refreshing beverage is best when served over ice.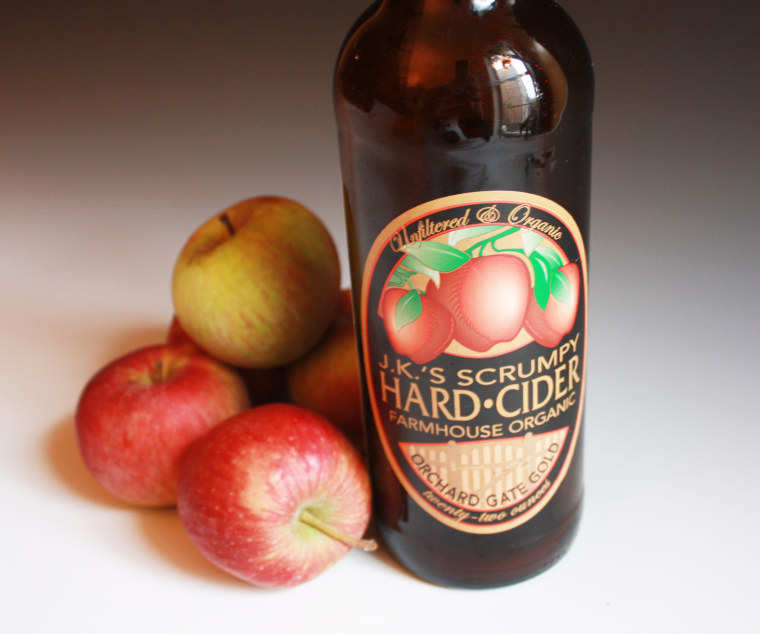 Unites States
Many U.S. ciders are made in the farmhouse style, which means they taste more rugged, ripe and, sometimes, a little funky. To get a sense of this style, try Farnum Hill's Kingston Black Reserve blend, a slightly spicy, dry cider that comes from fruit grown in New Hampshire. Another great variety is J.K.'s Scrumpy Orchard Gate Gold from Almar Orchards in Michigan, which has a strong fruit aroma and crisp, tart flavor.