Every weekend at a McDonald's in Evansville, Indiana, a stream of customers come in for one reason: to see 94-year-old Loraine Maurer behind the counter.
OK, and maybe for breakfast, too. But the happy employee is certainly a draw for many regulars, who have been visiting the fast food chain — and Maurer — for years. She recently celebrated her 44th anniversary with the company at a party hosted by the franchise.
Maurer told TODAY that despite being well into her retirement years, she loves to the job too much to quit.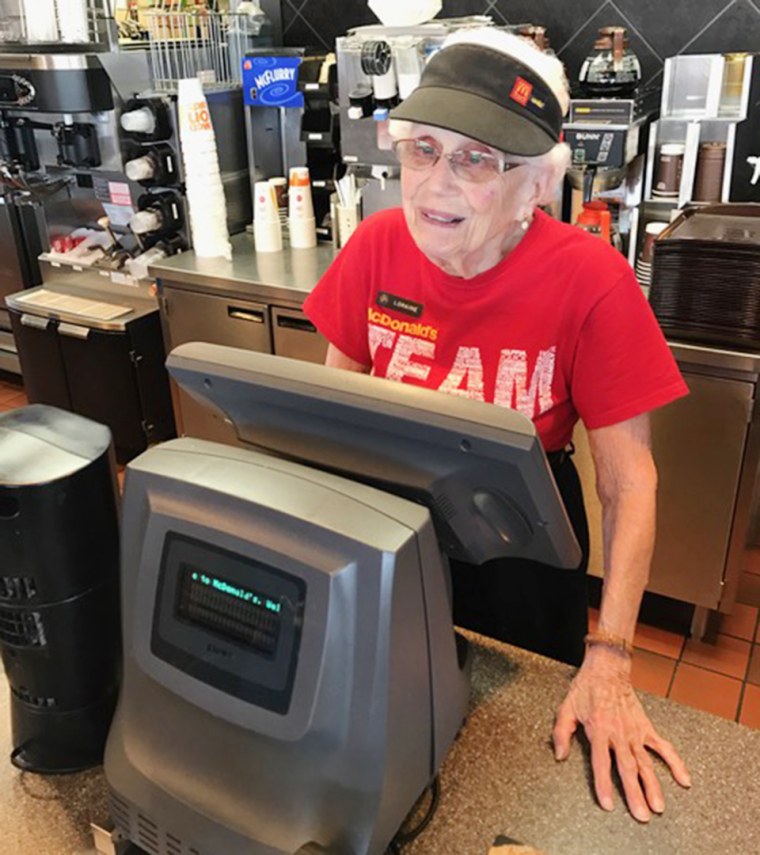 "I like my customers and they are my family, not just customers," Maurer said. "I know them all. I can't say I know all their last names and things like that, but I do know them and (when) I see them come in the store, I usually remember what they want in their coffee."
RELATED: McDonald's worker jumps through drive-thru window to save police officer
Maurer started working at McDonald's in 1973, after her late husband left his job and was placed on disability. He died of a heart attack in 1980. Maurer's four children are all retired.
Throughout the years, she refused offers to grow within the company, preferring to stick to customer-facing roles.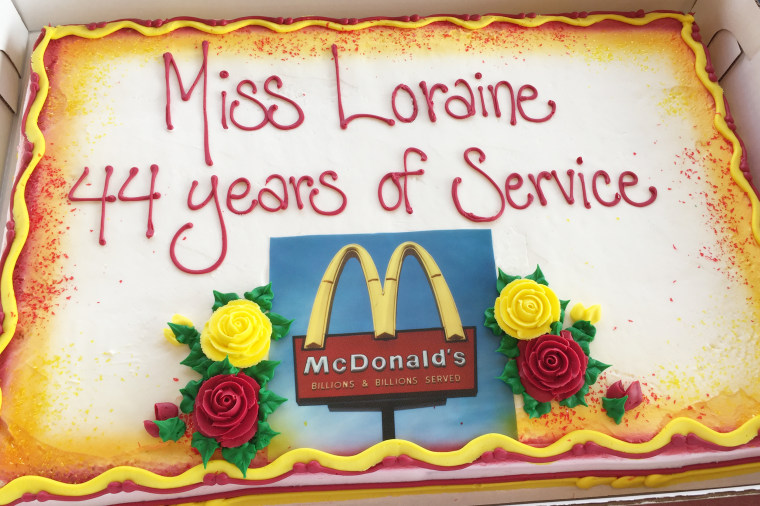 "I used to do some other things, but now my dogs ain't as good as they used to be!" she said. "I never wanted to be a manager. I'm there to enjoy my job and I don't want to have to take it home with me."
Plus, sitting in an office means that she would miss out on her favorite part of the job: talking to her customers and taking orders.
RELATED: How to make a McDonald's-style Shamrock Shake at home
"I like to please people," Maurer said. "And if their sandwich isn't just exactly the way they want, I fix it. That was one of the things I learned when I first started working: You don't serve something you wouldn't eat yourself."
Her favorite item on the menu? That would be the fish sandwich, but she enjoys the breakfast menu, too.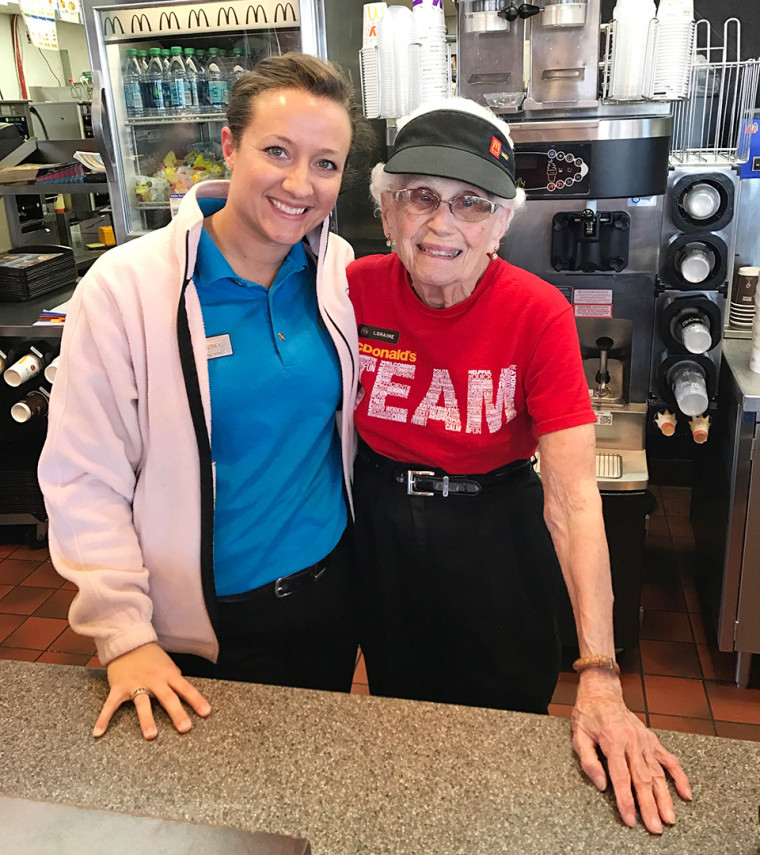 Maurer works part-time at the store, only on Fridays and Saturdays. She drives herself to work, but in the case of bad weather, a colleague or a customer will give her a ride.
"After all these years, she remains committed to serving her customers with one of the most delightful smiles around," Chip and Katie Kenworthy, owners of the franchise on N. Green River Road, where Maurer works, told TODAY in a statement. "Loraine has a loyal following of customers and they look forward to having her take their orders when visiting McDonald's."
Maurer is hardly the fast food chain's only elderly employee, but more than four decades at any job is quite an achievement. And she shows no sign of slowing down.
"As long as I can do it, I'm going to do it!" Maurer said. "It's not a job if you enjoy it."