Pre-planning a funeral is not a fun or comfortable task — that's why Mark Krause, president of Krause Funeral Homes in Wisconsin, added something a little unusual to the table: free pizza.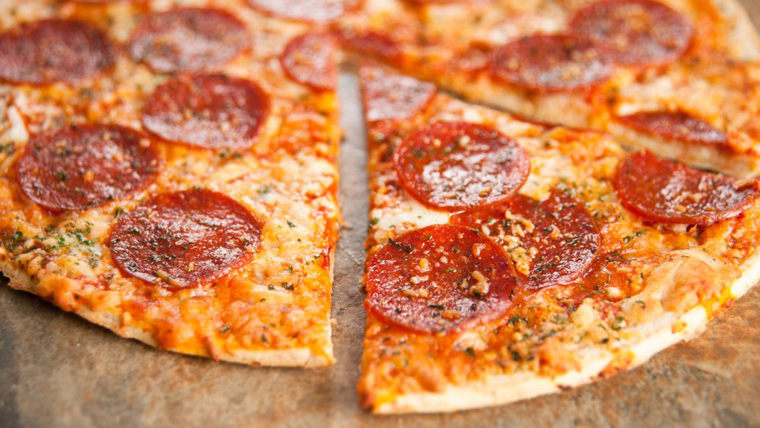 "People don't think about funerals until they really need them," he explained to TODAY Food. "So we asked ourselves, 'How do we get people to relax about the idea of thinking about this difficult topic ahead of time?'"
The answer? Food. "People are relaxed and open when they're surrounded by food," he said. "You think about everything you do in life... it always centers around food."
Last year, Krause and his team decided to invite potential customers to join them for an informational session to learn more about pre-planning their funerals. Knowing the topic wasn't exactly enticing, he decided that perhaps the main course should be.
"Who doesn't like pizza?" he said.
The business, which has four locations in Wisconsin, hosted its first ever "Pizza and Preplan" party last year — and they've thrown "about four or five" since, according to Krause. He added that the popularity of the event has been building with each session. "Over the course of time, we've probably had maybe 100 people attend. It's taken off."
For the next two sessions on Jan. 30 (one at lunch time and one in the evening), Krause said they have about 40 to 45 people signed up to attend each one.
During the session, people are shown the benefits of why they would want to pre-plan their funerals — instead of leaving the burden to family members after a death — over a slice or two of the popular comfort food. "Something very unassuming and benign can cause people to do something for their family," Krause said of pizza's magic powers.
And even if they decide not to plan their funeral just yet, that's okay, too. "Everyone that comes, at least they walk away with lunch," Krause said.