It's not always easy to know what beverages to serve at your summer party or what foods go with which wines, so if you're serving hot dogs and hamburgers or having a fish fry, we've got your bottles all picked out.
Andy Chabot, the director of food and beverage and the head sommelier at Blackberry Farm in Walland, Tennessee shares some great tasting wines.
For movie night: Chardonnay from the U.S.
Pairs with buttered popcorn, cheese board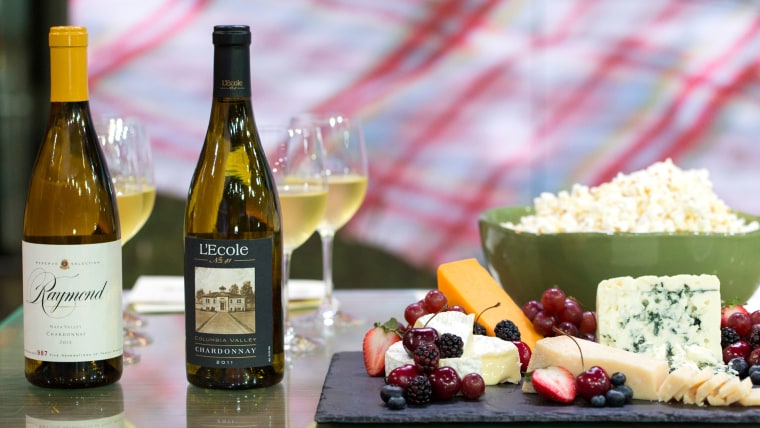 With a richness and a buttery quality, Chardonnay is absolutely wonderful with buttery popcorn and many cheeses. It matches the creaminess of butter and the richness of most cheeses - not to get too nerdy, but many chardonnays undergo a secondary fermentation wherein the natural malic acid found in grape juice is converted to lactic acid which is found in dairy products which is a softer, creamier acid. Chardonnay is also awesome on its own if you just want to sip as you watch the movie.
Suggested bottles:
Raymond, $19.99
L'Ecole 41 2011, $20.99
Picnic: Champagne and sparkling wine
Pairs with fried chicken, French fries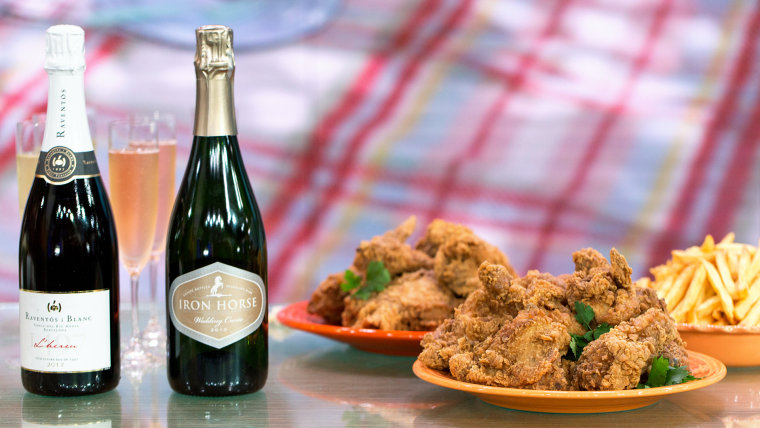 It's all about balance and this pairing provides balance in abundance. For one, the acid and bubbles in well-made sparkling wine provide a balance for the rich and crunchy fried chicken (sparkling wine has an affinity for anything fried). If using proper champagne the pairing is also about the fancy wine balancing the down-to-earth meal. Also, the rather simple picnic meal is raised to a higher level by the inclusion of Champagne. Bubbly is so much more approachable and friendly when you remove it from the upscale setting of a fine restaurant!
Beyond mimosas: 5 easy new Champagne cocktail recipes for your next celebration
Suggested bottles:
Raventos I Blanc Cava, 2012, $19.99
Iron Horse Wedding Cuvee 2010, $27.97
Backyard barbecue: Rose
Pairs with hamburgers, hot dogs, coleslaw and potato salad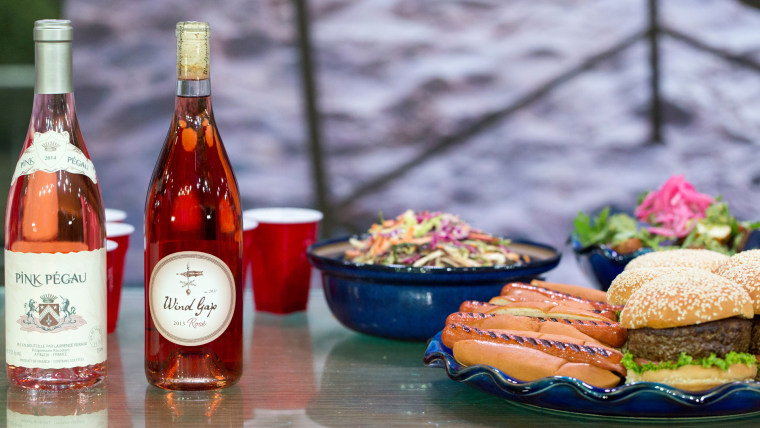 On a hot summer day when you have a host of strong flavors that a cookout is sure to provide, you should reach for a beverage that is refreshing. Because of this, many people gravitate to refreshing cocktails or beer. But you can join the solo cup party even if you are an oenophile. The lesson here is don't be afraid of pink! I'm not talking about the sickly sweet white zinfandel that many people envision when I talk about rose wine. Rather, I'm talking about a light bodied, dry (no sugar), pink wine that is made as a byproduct of red wine production. These wines are above all refreshing and yummy and they fall into a category that I call "highly quaffable" which is what you want in this type of setting.
Suggested bottles:
Pegau Pink 2013, $16.99
Wind Gap North Coast Rose 2013, $21.99
Fish Fry: Vinho Verde or Albarino
Pairs with fried fish, grilled corn, cucumber salad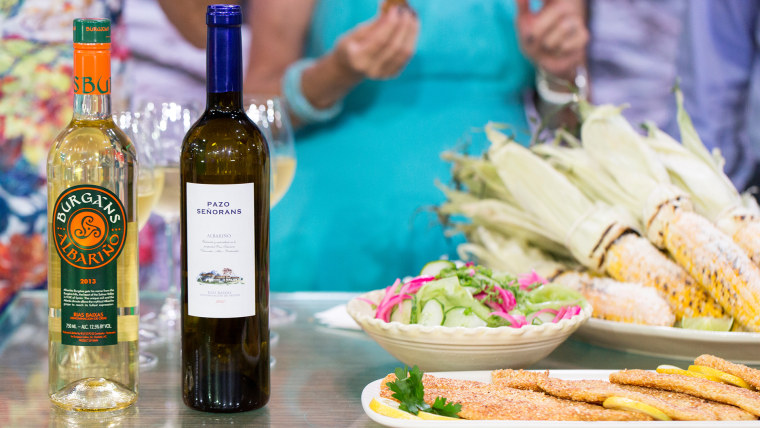 For this meal, I reach for a wine from a region dominated by seafood cuisine. northwestern Spain and northern Portugal are great areas for this, particularly the regions growing the grape, Albarino (Alvarinho in Portugal) sometimes called Vinho Verde if you're going with the Portuguese version. This grape produces light, mineral driven white wine with a zippy green herbaceous flavor and a slight summery peachy flavor that I absolutely love.
Additionally, since fried food loves bubbles, I would suggest a light-bodied beer that has been naturally produced (not carbonated artificially as many large beer producers may do). We make a Saison style Farmhouse Ale that is perfect in this setting (tried and true!)
Suggested bottles:
Burgans Albarino 2013, $12.99
Pazo de Señoráns 2013, $19.99
For more from Blackberry Farm, follow them on Instagram and Twitter.