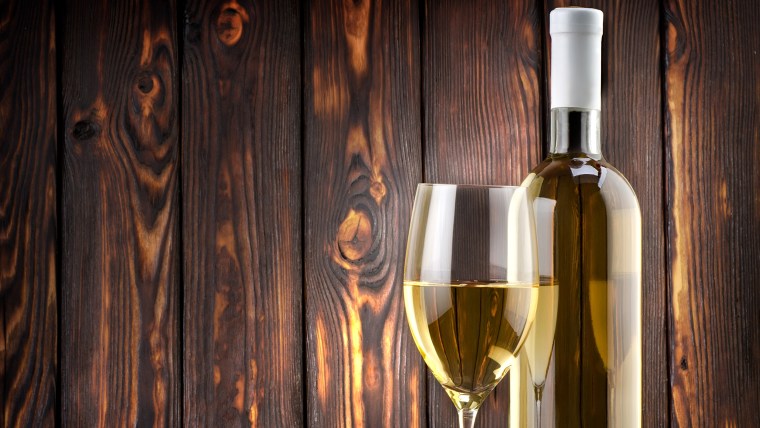 You've made it through the first half of the week: Whether you're toasting with a glass tonight or stocking up on wine for the weekend, check out these delicious bargains—priced at around $15 or under—from wine regions in Oregon, Washington State, California and New York. 
Oregon: Willamette Valley

Oregon is known for its expensive Pinot Noirs: The namesake grape is notoriously finicky and labor-intensive to grow. But sommelier Kimberly Severson, owner of wine education firm Spoon & Cork, recommends the more affordable Willamette Valley whites made from Pinot Gris. "Pinot Gris is a grape that mutated from Pinot Noir, so it has a similar heritage," she says. The lush, fruity notes make it a perfect go-to summer wine; plus it's a smart way to get to know a certain label. "If you like a winery's Pinot Gris, you might want to splurge on the Pinot Noir," Severson suggests.
Try this bottle: 
Montinore Pinot Gris 2012 ($16)
Washington State: Walla Walla
Severson sets her sights on the Pacific Northwest when she's looking for fruity, crowd-pleasing white wines. "Walla Walla's climate is fairly warm and Napa-like," she says, and that allows stronger flavors to develop as the grapes mature on the vine. "It's usually not a great climate for Rieslings, which like a colder growing season," Severson notes. But Walla Walla—part of the Columbia Valley wine region—nevertheless produces some wonderful Rieslings. "The warmer climate makes them a little bolder and more intense," she adds.
Try these bottles: 
Charles Smith Kung Fu Girl Riesling  ($12)
Seven Hills Riesling  ($13)
California: Sonoma

Finding great bargain-priced reds from California can take a bit of digging, but some terrific values do exist. "There are some pockets of California worth exploring," says Andrew McMurray, vice president of Zachys Wine. For instance: "For 80 years Louis Martini has been making wine in the Napa Valley, but their Sonoma County Cabernet has made the biggest splash over the past few years," McMurray says. The venerable producer has taken advantage of the region's proximity to the ocean; the warm days and cool nights are perfect for growing juicy Cabernet Sauvignon grapes.
Try this bottle: 
Louis Martini Sonoma County Cabernet Sauvignon 2011 ($15.50)
California: Lake County
It's not a household name yet, but the High Valley AVA (American Viticultural Area) in California's Lake County is poised to become the next big thing. "Over the past three or four years, people started to realize that its climate and soil are fantastic, and major winemakers from Napa and Sonoma started scooping up land," McMurray explains. The region produces almost any varietal you can imagine, from Syrah and Bordeaux in the warmer peaks to Chardonnay, Sauvignon Blanc and Gewurtztraminer in the cool valleys. High-quality wines from the area are still affordable, so get them before everyone else notices.
Try these bottles: 
Brassfield Estate Volcano Ridge Eruption Red 2012 ($15.50)
Brassfield Estate Serenity Pinot Noir 2012 ($15.50)
New York: Finger Lakes
When you're choosing wines for your next cookout, look east to the Finger Lakes of New York State for crisp and refreshing reds and whites. Severson likes wines from the Dr. Konstantin Frank winery, named after the man who jump-started the region's wine industry in the 1960s. Their Salmon Run Meritage, made with a blend of Cabernet Sauvignon, Merlot and Cabernet Franc grapes, is one of her favorite light-bodied red bottles for summer. "It's a great BBQ wine," Severson says. And the winery's dry Riesling is bright and acidic, perfect for fans of Sauvignon Blanc and Pinot Grigio.
Try these bottles: 
Salmon Run Meritage 2010 ($14) 
Dr. Frank Dry Riesling ($15)