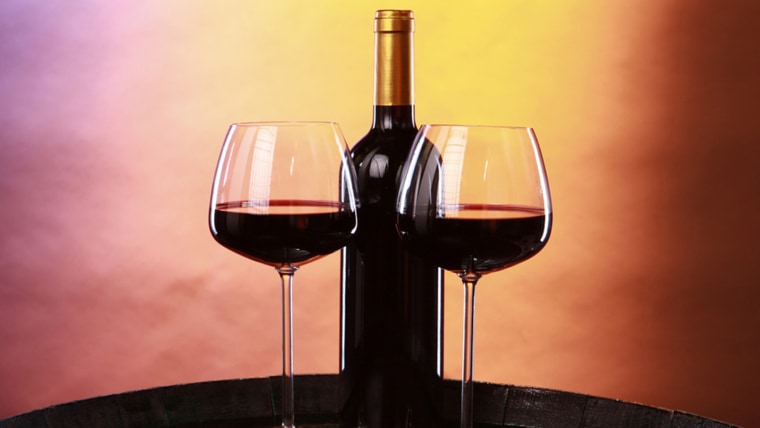 This is still prime tomato season, and that means I'm cooking a lot of fresh sauces with red, yellow and even heirloom varieties that are so plentiful now at local farm stands. To save a few dollars, I always ask if there any seconds, or "cooking" tomatoes, that may be slightly overripe or have a blemish or two that can easily be cut away.
For these sauces, usually embellished with some finely chopped garlic, basil and parsley, I always try to have on hand some inexpensive Italian red wines with bright acidity—ones that can be popped open for a quickly assembled weeknight pasta dinner. I never seem to have enough of them around.
For value, there may not be a better choice than Montepulciano d'Abruzzo, made from the montepulciano grape in the Abruzzo region on the Adriatic coast of central Italy. The quality can be hit or miss, but with many at $10 or less, it's worth buying a few of them to see which ones you like.
With that in mind, two stand out from among those I tasted recently. At just $6.50, the 2012 Montepulciano d'Abruzzo from Vigneti del Sol is a sensational value and the kind of wine you can buy by the case to enjoy with just about any pasta dish, burgers or grilled chicken.
With tomato-based dishes, the goal is to avoid a clash with the wine, and that means fruit-driven wines with little or no oak and crisp acids that will withstand the acidity of the tomatoes. The Vignetti del Sole delivers just that. With a lovely blackberry and blueberry fruit core, it is clean and refreshing, uncomplicated yet charming.
Perhaps a bit less refined but even less expensive is the 2012 Montepulciano d'Abruzzo from Stella, which I bought for just $6 in New York, although it may be a dollar or so more in some areas. Lots of black cherry, herbs and a slightly tart note make this an easy-to-drink washdown wine at a great price.
Edward Deitch is a James Beard Award-winning wine critic. Find many more of his wine reviews and commentary on his blog, Vint-ed.com, and follow him on Twitter.